5 Simple Digital Marketing Strategies That Can Help Your Business Grow
Consumers are online now more than ever and digital marketing has become a pivotal way to engage with them. In his recent article, Roger Bryan from The Huffington Post, talks about 5 Digital Marketing Strategies for Business owners to help their Businesses Grow and how it's important to do it the right way and keep it simple. He suggests the following:
1. Set goals:
Every business is looking for more recognition and to stay ahead of the competition. Digital marketing is a process that requires strategic business analysis. Having goals allows you to concentrate on the next steps in order to achieve the end result.
2. Have an effective marketing funnel:
A marketing funnel consists of 4 parts: Awareness, Interest, Desire, and Action.
Awareness: When a potential customer visits your website, it is very important to provide them with an experience that furthers the belief that you are the right choice to satisfy their goals and objectives.

Interest: Once they express interest in your product or service, it is crucial to get in touch with said customer. By delivering relevant information you show that you care about their needs.

Desire: Now that you have provided them with what they were looking for, the next step is to schedule a consultation and to make them believe how your solution or product is going to benefit them.

Action: Finally after providing them with the right information, it is now time to make them purchase your offering by discussing the price and giving them a payment structure.
Mapping out the initial customers' journey right from the beginning when he/she is a stranger is a great way to move ahead and achieve your goal.
3. Develop a call-to-action (CTA):
A call-to-action can be an image or text that prompts visitors to take action, such as subscribe to a newsletter, view a webinar, case study or request a demo.. A good CTA is proven to be one of the best ways to help lead a potential customer further into your marketing funnel.
4. Create an Effective Lead Magnet:
The idea behind a lead magnet is to gather information about the client such as the email address, phone number, company name, etc. This is done by offering something for free like a free download of a white paper in exchange for a form that will provide the potential customer with more information about them.
5. Drive Traffic:
It starts and ends with site traffic. There are many different ways you can drive traffic to your website. A few ways to drive traffic are by generating quality content, having the right keyword strategy, ensuring that your website is optimized and using engaging social media posts.
These are some of the most critical components when it comes to making a difference. We hope this has been helpful. Do you know of any other Marketing Strategy that can boost your Business? Drop a line and let us know..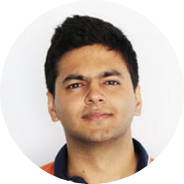 Need more help?
Talk to a UX expert
Discover the Power of Seamless Interactions
Use our price calculator
Let us help you enhance your user experience
Request a free project quote
Request a free project quote