55% of Mobile Search Conversions Happen in an Hour or Less
Google and Nielsen teamed up for an extensive study on mobile search activity among smartphone users. Greg Sterling, of SearchEngineLand.com, analyzed the study and found that the biggest takeaway was, "that mobile is perhaps the most critical channel for search marketers."
Sterling writes that mobile searches trigger quick online and offline actions, and points to the following high-level findings:
73 percent of mobile searches trigger follow-up actions

63 percent of mobile search-triggered actions occur within 1 hour of the initial search

45 percent of mobile searches "are conducted to help make a decision" (in a store, that number goes up to 66 percent)

28 percent of mobile searches result in conversions
Interestingly, mobile searchers often do so because of the convenience. Sterling explains, "the overwhelming majority (77 percent) of mobile search happens at home or work — even when there's a PC nearby and readily available. These people are choosing to search on their smartphones rather than PCs because of speed and convenience. And most of these users take some sort of near-immediate, follow-up action."
The goal-oriented nature of the study may help account for why the majority of mobile app users actually notice and recall mobile search ads. According to Sterling, "There were also a variety of findings about the impact, recall and effectiveness of mobile search advertising. During "goal-oriented" queries, for example, mobile users are most inclined to notice mobile ads and find them relevant and helpful. Overall, 65 percent of participants in the study noticed mobile search ads." This is a development that mobile app developers would be wise to monitor.
Sterling continues, "Mobile search-ad recall was found to be highest when people are engaged in commercial-intent searching — in stores. In other words, commercial queries tied to products are going to be extremely valuable to search marketers and retailers because they indicate an immediate buying intent, as well as the ability to influence a near-term purchase outcome."
To see a PDF of the Google-Nielsen study in its entirety, click here.
Is mobile search advertising a part of your digital strategy? What parts of this study most ring true in your experience with mobile smartphone technology?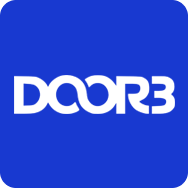 Need more help?
Talk to a UX expert
Discover the Power of Seamless Interactions
Use our price calculator
Let us help you enhance your user experience
Request a free project quote
Request a free project quote