A Guide to Facebook Connectivity
05.02.2012
A wise person once said that in order to look forward one must look back and thus we'd like to take a glimpse into the connectivity history of one social media giant - Facebook - which may very well come in handy in the future. Additionally, we'll be exploring the current array of available social plug-ins that can be added to your site now to further leverage Facebook's social omnipresence.
A Brief History of Connectivity
Back in 2006, Facebook introduced its very first API. It allowed users to share their basic information, friends, photos and more with a variety of different websites. Just one year later the Facebook Platform was introduced and allowed developers to further intertwine Facebook into the fabric of their websites via applications and more elaborate ties to the platform.
Again in 2009, the introduction of Facebook connect made it possible to socially link websites to consumers using Facebook's vast user base. The offering included connecting "users Facebook identity, friends and privacy to any site". One of the most appealing features was one that allowed users to automatically log into a website as long as they were already logged into Facebook. This meant that websites could leverage Facebook's information to engage their users at a more personal level. For instance, telling the user how many people like the site, how many friends have already registered to the website and the ability to comment using their Facebook identity. To all this, add that the user's privacy settings would always be updated and they would carry over to any network they interact with.
Facebook Social Plug-ins
Currently, Facebook boasts several plug-ins that facilitate communication between your website and Facebook users. Some are interesting marketing tools (show your friends, profile pictures, personalized recommendations, inspire engagement) while others allow you to put your website in users' Facebook activity feed and online interactions. Below is a breakdown of the most loved Social Plug-ins as they currently stand.
Like Button
The famous Facebook 'like' button can be added to your site, allowing users to indicate their interest in content on your site with just a single click. When a user likes your page, a tally is added to your site's overall count, your page is shared on the user's timeline (previously known as their wall) as well as on their activity feed and it registers on a user's "likes" page. It can also be paired with the send button.
Send Button
This plug-in allows users to send links to website content (Thumbnail, Title, URL, Description) along with a personalized message to a Facebook friend. This content is delivered as a private message to specific users though it can be sent to many users simultaneously.
Subscribe
If a user wishes to subscribe to a website's updates they can do so via the subscribe button which enables them to receive updates via their activity feed. At the same time, users can view other friends that have subscribed and a general count of other users (non-friends) that have also subscribed.
Comments
Comments works as a replacement for a comment module on your site. The plug-in allows users to post comments to your website and also comes with the option of posting it to Facebook (posts it on friends' activity feed and links back to your page). Friends can like or reply to your comment on the activity feed and comments will be synchronized between Facebook and your website.
Activity Feed
The activity feed shows more than just the number of likes; this module shows most visited links, individual likes and comments that have been made on your website. If a user is already logged into Facebook, friends' activity on your website will be shown first.
Recommendations
The Recommendations plug-in provides personalized recommendations to specific content within your site. Taking into account how many people like an article, for instance, this Facebook feature may recommend content to users. If a user is logged into Facebook, the plug-in will prioritize friends' recommendations and show them first. It is different from the activity feed in that it shows only recommended links and not comments and likes.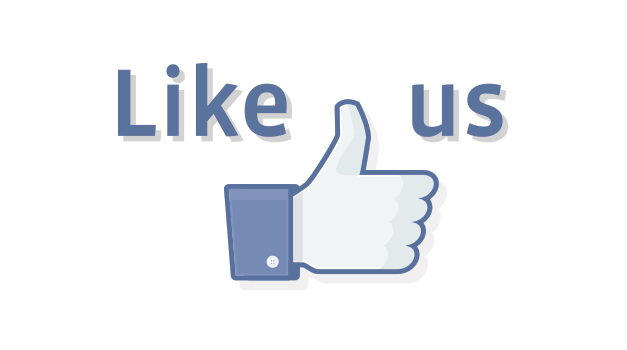 Like Box
This is closely tied to owning a Facebook Page. It allows your visitors to like your Facebook page as well as to view its live feed quickly and easily from your external website without the need to visit the Facebook page itself. It will also post that like in a user's timeline and activity feed.
Login Button
The name for this plug-in can be misleading. This button does not log a user into your site; rather, it logs them into Facebook in order for it to show profile pictures of friends that are also interacting with your site. It is important not to put this button near a Facebook Connect button or a username/password login form for purposes of authentication which we will cover in the next blog in this series.
Registration
Not to be confused with authentication, this plug-in allows users to register as users on a website using their Facebook account information such as name, birthday, gender, location and email address. This plug-in also allows a website to access users' friends lists and other public information. If desired, more information aside from the standard public data can be requested.
Facepile
This plug-in displays a cluster set of profile pictures of users that have liked your page or registered on your site.
Live Stream
The Live Stream plug-in allows users visiting your site or application to share activity and comments in real time which makes it ideal for running a real-time event such as live streaming video for concerts, speeches, or webcasts, live Web chats, webinars and large scale multi-player games.
Look for my next post about Facebook Connect and Authentication which will address the following issues:
Facebook Connect (registration)
Greater permissions = less users
Username / Password and Facebook connect simultaneously
Dropping Facebook Connect
Need more help?
Talk to a UX expert
Discover the Power of Seamless Interactions
Use our price calculator
Let us help you enhance your user experience