An Inside Scoop of NYC Camp 2015
07.28.2015
NYC Camp (pronounced "nice camp") is a huge open-source conference for Drupalers to come together and collaborate in New York City. This year the conference was held from July 16th-19th and we attended!
Get the inside scoop of this year's NYC Camp from our Senior Developer, Sean Robertson!
DOOR3: What did you think of this year's NYC Camp?
Sean: NYC Camp 2015 was, as usual, a great success. With three social events, dozens of great sessions and a variety of code sprints, there was no shortage of Drupal fun to be had. I had a great time with my teammates Antonio Estevez and Erik Vilinskas. Unlike last year, when we were in the United Nations North Plaza Building, this year we were in the General Assembly Building. If you've ever seen television footage of the big UN General Assembly meetings, our conference was one floor below that hall, which was pretty cool.
What sessions did you attend at NYC Camp?
I attended sessions on a variety of topics, but mostly with a focus on the upcoming Drupal 8. Among those were two sessions (one of which was led by the always entertaining MortenDK) dedicated specifically to the new theme engine in Drupal 8, Twig. I also attended a session on Data Visualization for Social Impact, that focused on unique interactive ways to visualize large and complex data sets. There were two sessions related to decoupled or "headless" Drupal, a topic we have investigated a couple of times here at DOOR3 and it was interesting seeing others' takes on the concept. To round things out a bit, I went to two sessions that weren't Drupal-specific, including one on building a Rest API using NodeJS and MongoDB and one that was a motivational speech led by a rabbi on how to incorporate Talmudic philosophies into our work in the open source community.
Even our very own Antonio Estevez gave an awesome presentation regarding non-code assets in Drupal: Love Your Load Times. He walked us through various strategies for managing non-code assets in Drupal, with a focus on mating business drivers to solutions.
What was your favorite part of attending?
Probably the most talked-about event of the weekend, Richard Stallman's keynote. He spoke passionately on the subject of the Free (as in liberty) Software movement. Richard has long been a somewhat controversial, or at least edgy figure and he did not disappoint, but he was funny and had a lot of important things to say about how we create, use, and share software.
Of course, no Drupal event would be complete without the social aspect, and it was fantastic seeing old friends and making new ones at the happy hours and between sessions.
Will you be attending next year's event?
Sadly, camp was over seemingly as soon as it began, but I am eagerly awaiting next year's event! I promised Forest Mars (the primary organizer of the meetups and one of the main people behind NYC Camp) I'd be a more regular attendee of the monthly meetups, so hopefully I'll see you soon.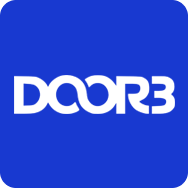 Need more help?
Talk to a UX expert
Discover the Power of Seamless Interactions
Use our price calculator
Let us help you enhance your user experience