Approaches to Selling Strategic Digital Services: Part 1 of 4
As DOOR3 surpasses its business development goals for 2014, and as I plan for 2015, I am reminded of what makes IT consulting sales, i.e. sales of strategic digital services, different than more traditional sales for products and services. And, of course, I am reminded about what makes it all the same.
I was particularly intrigued by a blog post I found in some research recently about sales approaches that have been popular or successful over the years. It seems a lot of people have spent significant time analyzing what makes dealmakers successful. There seems to be a sea of data to navigate, and there are many competing "models," and myriad books, about each approach. In the meantime, I see Bain Consulting is advertising what they can do to apply proven research and strategy to improve sales a dramatic 25% over several years' time. I reflect on the fact that in my time thus far at DOOR3, we have experienced an average of 60% growth year over year, and without a formulaic approach. All of this really makes me wonder…
I was never formally "trained" for business development. My career started when a friend, who was an engineering director and Oracle consultant said to me, "you seem to have a knack for understanding everything I talk about technically and translating it into non-technical terms. And you seem like you would be good at forging business relationships. Have you considered working in business development?" The next thing I knew, I was interviewing with his agency to work in business development and partner marketing; at that same company, I eventually became the head of sales, structuring and selling strategic digital services engagements. And that was without applying any science, or prescribed methodology.
When I was a freshman in high school, my basketball coach recruited me to the softball team, imagining a great stretch at first base (I am quite tall). I whacked and whacked and whacked that ball, without having any idea what would be a wrong or right way to swing. The goal, as I saw it, was to make contact and send it far away, the further the better. I became the varsity designated hitter my first season and set county batting records (The first baseman was a senior, so I'd have to wait for a spot on the field). This success was born of instinct. The next year, the coach set me up for extra batting practices and got me a batting coach, and explained a lot of statistics and strategy. What a change! I became extremely average, quickly. I started over-thinking what had been previously a natural thing.
So what about sales? I chuckle to see how much I don't know (in terms of prescribed learning) about one of the things I know most about (based on relationships and experience). My head spins to revisit, fifteen years into my career, that there are all kinds of formal, data-based, strategic models for business development. Am I instinctually applying any?
In the end, what is sales, a science or an art?
Sales seems to me like a "knack", an influential perspective, a commitment to forming connective tissue between those who need something and those who can provide it. To some extent it is data-driven numbers game as well (If you don't have enough conversations, how can you find a winning deal?). Importantly, sales is incredibly close to its kin: marketing and product delivery. Therefore, much about "what works" has to be analyzed through a wide angle lens with a view to the whole organization.
Next, let's take a look at some of the popular sales models and what we can learn about consultative sales, specific to the kind of work we do at DOOR3.
Part 2 of Approaches to Selling Strategic Digital Services: Common Models for Sales is now live.
Ellen Cowan is the Director of Business Development & Client Services at DOOR3.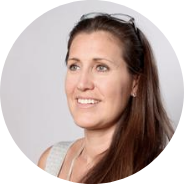 Need more help?
Talk to a UX expert
Discover the Power of Seamless Interactions
Use our price calculator
Let us help you enhance your user experience
Request a free project quote
Request a free project quote