Approaches to Selling Strategic Digital Services: Part 3 of 4
Consultative Models that Work
This is part three of a series on Selling Business Consulting & Strategic Digital Services. You can read the second part here.
So we last touched upon the Problem Solving Model for sales, and I mentioned that while solving for problems is often part of the sales process, it does not have to limit the opportunity for definition of success. Similarly, I caution strongly against the application of this next model, as a pitfall for entering into lengthy, complicated sales cycles with a disappointing return on investment (ie. that are difficult to close and transition into meaningful engagements).
Ah, the Consultative Model… this is a very interesting concept, and it is sometimes appropriate for consulting and the sale of professional services. But in my view, developing the consultative relationship is part of growing an engagement after trust has been established via near term wins, vs. the way to start the engagement or get in the door. (This is entirely a matter of opinion, as is this whole article, and I have no science, only my experience and my own sales funnel data over the past 15 years to back me up.)
The concept of the consultative model is to try to provide the value of a management consulting partner, ie. an advisor to the organization, by lowering operating costs, increasing revenue, or solving for other strategic business goals. Absolutely, the initiatives we work on with our customers are tied to business goals with operational drivers.
But (and here is where I perhaps enter the realm of contention), I am not sure that we, as a full service digital agency with strong strategic services, should necessarily try to model ROI initiatives for our clients before we first get to know them and understand all of the levers and consideration points. Until we are trusted partners, of their organizations, how can we advise them how to run their businesses? We can talk about best practices and trends. And, we can discuss opportunities we see for their future consideration. And, ideally we would plan this type of evaluation together. But that is not, in my view, step one. Until we build trust together, and until we allow for the appropriate level of inter-organizational integration, we would be better served to address near terms needs and opportunities, as told to us by our clients, while building towards that longer-term, strategic vision.
In short, I find that clients really appreciate the ability to be their own experts at running their business while leveraging our services to optimize the opportunities and concepts they uncover.
We do offer strategic consulting that allows us to model the success of an initiative and plan optimally for future success. We offer roadmap planning, experience strategy (short term and long term plans), enterprise architecture assessments, and product concept work, tied closely to organizational objectives and user goals. But I find that our best clients are sophisticated in that they know already what they want, and they know what value they are trying to provide to their organizations.
We enable the value to happen. We fill the gaps in order to make it work.
Part 4 of Approaches to Selling Strategic Digital Services: Conclusion: It's the Team and Value that Work is now live.
Ellen Cowan is the Director of Business Development & Client Services at DOOR3.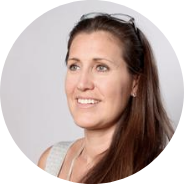 Need more help?
Talk to a UX expert
Discover the Power of Seamless Interactions
Use our price calculator
Let us help you enhance your user experience