Developing Workplace Apps: Enterprise vs. User Experience?
03.25.2013
As most mobile app developers will tell you, corporations face a constant struggle between wanting a program that works across all facets of their organization, fully integrating each component of their workflow, and wanting a program that provides a clean user experience with easy navigation. Paul Kapustka, of ITworld.com, recently wrote a compelling article about this subject.
According to Kapustka, at a recent panel discussion featuring several prominent business executives, "the execs from all the companies agreed that enterprise IT has valid needs and requirements, like easier manageability and better security, as well as integration with Microsoft Windows. But almost all the developers also agreed that they weren't going to make corporate IT desires the dominant part of their enterprise design strategy; instead, end user ease of use has to come first, to make sure people will actually use the product in question."
A major battleground in this area is the rise of the "bring your own device" mentality where many employees are circumventing their IT departments by using organizing services such as Dropbox or Evernote, without official corporate permission. Situations like this are a true testament to the power of an application's user experience design - once an employee emotionally bonds with a program, it can be difficult to have him or her change tactics. This, of course, leaves the IT Department with a difficult decision of whether to officially sanction or ban such outside products. Wouldn't it be best if the company could design for itself a user experience that would meet the corporate user's objectives?
The answer, as DOOR3 sees it, is fully integrating user experience design into the creation of solutions to serve the enterprise design system while planning for the very likely reality of BYOD. Kapustka says the executives at his summit mostly see the era of top-down IT leadership coming to an end, with the "BYOD" mentality here to stay. His article concludes with a quote from the VP of sales and business development for DropBox (a company we admire). 'It feels like we're at the end of the feature checklist… It's now all about making software for people.'"
If you have been witnessing the battle between enterprise needs and user expectations and needs at your workplace, it may be time to talk with DOOR3.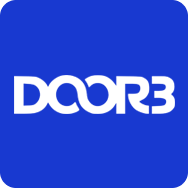 Need more help?
Talk to a UX expert
Discover the Power of Seamless Interactions
Use our price calculator
Let us help you enhance your user experience