DOOR3 at the AngularJS Meetup
The AngularJS NYC Community had it's February meetup last night (February 17th) at Google's Chelsea Market Office. Packed with over 200 people in attendance, our Associate Director of Technology, Alex Castillo presented "CSS Architecture for Large-scale Angular Apps". With an engaged crowd and a lively discussion this will go down as one of the better recent events.
Great job Alex! We can't wait for the next meetup!
Also, a special thanks to the organizers Daniel Zen and Andres Dominguez as well as the sponsors Google and Zen Digital.
In case you couldn't make it, see Alex's slides below:
CSS Architecture For Large-scale AngularJS Apps - AngularJS Meetup February 2015 - 4-3.pptx
If you're interested in the AngularJS community and would like to attend a meetup, feel free to check out their site here.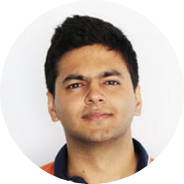 Need more help?
Talk to a UX expert
Discover the Power of Seamless Interactions
Use our price calculator
Let us help you enhance your user experience
Request a free project quote
Request a free project quote