DOOR3 to Present at This Month's AngularJS Meetup
02.10.2015
The AngularJS NYC Meetups are held on the third Tuesday of every month with the goal of sharing AngularJS knowledge and best-practices.This month's meetup is on Tuesday, 17th February 2015.
DOOR3 is very excited to announce that our Associate Director of Technology, Alex Castillo will be the Presenter. He will be talking about CSS Architecture for Large-scale Angular Apps. Here is a quick look at what Alex will be focusing on:
In Angular we can attach templates (structure) and controllers (behavior) to pages and components. AngularCSS enables the last missing piece: attaching stylesheets (presentation). It is an AngularJS module that optimizes the presentation layer of single-page apps. It extends the Angular API for CSS architecture including: dynamic CSS injection, stylesheet lazy-loading, responsive design utilities and cache features.
If you'd like to be a part of the meetup, you can sign up here. Hope to see you there!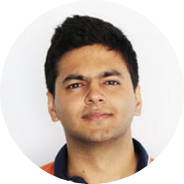 Need more help?
Talk to a UX expert
Discover the Power of Seamless Interactions
Use our price calculator
Let us help you enhance your user experience