Drupal vs Joomla: An Engineer's Take Part 2
So, you've decided to evaluate an open source content management solution, and you've found that Drupal and Joomla stick out for being widely adopted and lauded by companies and developers alike. Both of them are full featured CMS platforms and if you require complex content hierarchy, tagging and authoring, these two platforms fit the bill. So how do you decide which one is right for your company?
In a five part series, I will go through a brief overview of Drupal vs Joomla based on platform usage, project complexity, need of integration, required support and Ecommerce.
Drupal vs Joomla, Part Two - Project Complexity
Typically, once you have figured out the needs and basic architecture of your project you will begin to see where one system may be preferable over the other.
For example, if the site requires creating and managing various pages and content based on a predetermined hierarchy, all while keeping to a consistent style with the ability to author pages easily, than Joomla will fit your needs perfectly.
Though we are talking about project complexity and when things get more complex Joomla falls short. So if you need an advanced system with specific content appearing in different ways on different pages in different places, then Drupal's ability to have complex content relationships and access control of content will allow the flexibility to fit any project.
Drupal's highly modular architecture in all areas of functionality are what allows for this flexibility and also provides a good platform for extending it to fit the exact needs of many projects.
While this sounds great, the flip side can also be considered a boon for Joomla. Its architecture, while less flexible, is very structured and many features are built into Joomla out of the box and are very stable and very easy to work with.
There are pros and cons when reviewing project complexity as it relates to any CMS - what are your considerations? Drop us a line and tell us more.
DOOR3's drupal development services can help assess the scalability, customization options to make an informed decision for your business.
Update:
Drupal vs Joomla, Part Three - Integration with other systems is now live.
In case you missed Part 1 - Enterprise Level or Not Enterprise Level CMS, click here.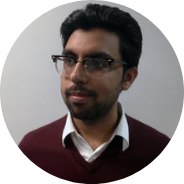 Need more help?
Talk to a UX expert
Discover the Power of Seamless Interactions
Use our price calculator
Let us help you enhance your user experience
Request a free project quote
Request a free project quote