Drupal vs Joomla: An Engineer's Take - Part 4 & 5
02.14.2014
So, you've decided to evaluate an open source content management solution, and you've found that Drupal and Joomla stick out for being widely adopted and lauded by companies and developers alike. Both of them are full featured CMS platforms and if you require complex content hierarchy, tagging and authoring, these two platforms fit the bill. So how do you decide which one is right for your company?
In a five part series, I will go through a brief overview of Drupal vs Joomla based on platform usage, project complexity, need of integration, required support and Ecommerce.
Drupal vs Joomla, Part Four - Collaboration at its core - maintenance and support made easy
Drupal has great support during development stage. The Drupal community encompasses more that 650 000 active members and it is growing. Drupal offers a forum plus there is drupal.stackexchange.com too. It is the geek world, they talked code and code, very contrast to wordpress.org support forum. If you like code and fluent in php, Drupal.org forum is your sanctuary https://drupal.org/getting-started/before/overview. Joomla as well has a strong community, but it is shaped differently.
Part Five - Ecommerce - which one has a better Ecommerce solution and Why
With the ever growing presence of online shopping, It is important to go with a platform that provides the flexibility you need to have a unique experience and provide functionality while keeping a good measure of analytics. While neither Joomla nor Drupal are out of the box e-commerce platforms such as the Magento cms is, both can be configured and/or extended to become fully featured e-commerce platforms. In that regard, Drupal is a more modular ready platform and can easily be configured exactly as you need, with often more powerful modules such as Ubercart. Joomla, tends to be a more content publishing friendly platform, and while it may be quicker to set up, in long run will be less featured without putting in extra effort.
A site is never just a set of individual pages anymore. A proper site is a large network of pages, articles, media, code modules, etc. Instead of building this entire network from scratch, modern sites use tried and true CMS platforms. There are pros and cons to using any given system - what are your considerations? Drop us a line and tell us more.
In case you missed Part 3 -Integration with other systems, click here.
If you're interested in learning about our Drupal development services, contact us here!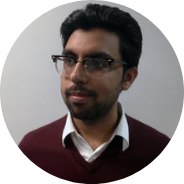 Need more help?
Talk to a UX expert
Discover the Power of Seamless Interactions
Use our price calculator
Let us help you enhance your user experience