How does a Project Manager help software get made?
07.16.2021
In this episode we continue to be confused about when the episode starts, but we have identified our first fans!
The DOOR3 regulars are joined by Serena Tan, our Director of PMO. Jonathan Blessing, CEO, and Alex Asianov, President and Founder of DOOR3, discuss the evolution of project management over the years, while Serena tells us about what can go wrong in the world of software development and delivery, and what good project management can to to get a project in motion back on track. Like good design, good project management is invisible.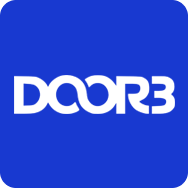 Need more help?
Talk to a UX expert
Discover the Power of Seamless Interactions
Use our price calculator
Let us help you enhance your user experience