How to Create Successful Mobile Experiences - Part Three
In Part 2, we walked you through an exercise that, in a mock scenario, helps you understand your users and the mobile features that could benefit them. The features you identified must now be prioritized based on a cost-benefit analysis to your business and each user type. This will help you understand what features you can tackle first that will benefit your business and user the most.
Here is an example of a structure for starting the triage process by examining the identified features in terms of your business's cost-benefit and the user's cost-benefit, as well as considering your business's absolute budgetary cut-off.
Prioritizing Features and Understanding What's Doable
Once you have the possible features plotted, then it comes down to making choices and trimming the set of features to a set this is financially feasible, provides the business adequate bang for the buck, and gives end-users a benefit that is compelling enough to outweigh user costs (alternatives to your solution, adoption challenges, etc.).
Let's look at our example on the chart above: the enhanced reality option (F3) is so expensive for the business that it's off the chart, but the targeted value-add programming (F4) is more beneficial for everyone: easy to use, provides high end-user benefit, moderate-high business benefit (primarily in the form of brand promotion) and is not very expensive to implement. Clearly a good candidate feature!
Additional Tips For Success
OK, lets assume that that you've envisioned your customers' new Mobile experience and listed and prioritized your features as above. You are now well on your way to a unique and successful launch. Of course, you still have to design and build the application. A future article will cover the pitfalls and opportunities inherent in the design and build phases of the work, but in the meantime, I will leave you with the following suggestions:
Work with a single vendor who is technologically excellent and has proven user experience design capabilities. This avoids finger-pointing between vendors and ensures that what is designed is efficiently buildable, and what is built in the end matches the design.

Make sure the design reflects and enhances your brand, not only in terms of colors and logos but in the interaction model: if you have a playful brand, encourage your app designers to incorporate that into the interaction model.

Don't spend a year deciding between responsive and adaptive, native and hybrid. Work with a great partner firm, enable them to understand your challenges and let them create a roadmap for you. Review it, make a call, and get moving. If you don't, technology will change and you will be going through the same process later, only it will be later and you will have lost time and with it, perhaps your competitive advantage.

Make sure that as you spend money to keep up with a mobile market in flux, you don't build so much diverse technology that maintenance costs become unsustainable for your business. Again, a good partner will work to shelter you from this outcome.

An app on a small device is not the same thing as a small app. Scale and cost vary with scope…so scope should be your real point of control. Figure out all the options, then prioritize and manage your scope to cost constraints. If you look for bargain basement design and implementation, you might become one of the many rescue missions we do every year.
Good luck, have fun!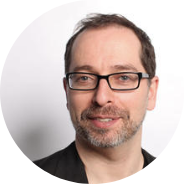 Need more help?
Talk to a UX expert
Discover the Power of Seamless Interactions
Use our price calculator
Let us help you enhance your user experience