Open Source Superhero, Dishes on Drupal
07.18.2014
This may come as a surprise, but our Senior Drupal Architect, Antonio Estevez aka 'Tony' hasn't always been an open source superhero. At this year's DrupalCon in Austin, Texas, Tony tells his story to one of our partners, Pantheon, about how he got involved with Drupal.
More from Tony….
DOOR3: We love your story of how you got involved with Drupal! Sounds like your kinesthetic learner. Do you have any advice for other developers who are looking to teach themselves or learn more about Drupal?
Tony: In my case, I feel that I have matured as a developer at the same rate that Drupal, and the internet in general, has. What I mean is that when I made my first website in the mid-nineties for the purpose of promoting music events I was throwing, I was developing static web pages with no separation of markup from style. 20 years later, I am working with OOP, stable & effective JavaScript frameworks (who saw that coming in 1998?) and truly standards compliant webscape that has already made the transition from computers to other devices. Jumping into the current state of the internet today is very different than when I did. Having said that, Drupal has a lot of different ways to get involved, besides just module development and theming. The Drupal community needs business analysts, project managers salespeople, and entrepreneurs and experience designers. Go to Drupalcon, find a session you like, and start contributing right away, you'll be glad you did.
In your opinion, what are the major advantages of the Drupal platform?
Most people focus on the fact that Drupal is an open source software maintained and developed by a community of 630,000+ users and developers. Clearly there is a lot of support available. Besides this and other well documented benefits, it's important that many Drupal modules receive lots of exposure in terms of 'in the wild' use. Often, software development cycles depend on an expensive and logistically complicated process known to most as UAT (User Acceptance Testing) in order to illicit user experience feedback.
These test teams are usually a small number of people executing specific tasks or use cases. That may not be as favorable as up to 100's of people using the software in production under real load conditions. While this does not replace UAT for business specific customizations, it does reveal and address many edge cases that are eventually addressed and incorporated into the module in later versions. Often, a contributed module will handle use cases that weren't even considered by the development team. And in the off chance that you uncover a new type of case that is not supported the way you need, well then its time to pay it forward by extending the module.
What type of companies would you suggest should look into the drupal platform?
This is common question at DOOR3. Given that we are really in the business of crafting business solutions, as opposed to just Drupal development, I often have to decide whether a particular business need is best served by Drupal. Here's a list of features that typically point to Drupal:
Does the site support multiple languages, localized content or both?

Does content creation follow a specific workflow that required moderation between draft and publication

Is there a strong social media integration need?

Will the site need to be maintained by a variety of different user roles with varying levels of technical proficiencies?

How many integrations to external services or vendors are needed? Most top providers offer or support Drupal integration.

Are their privacy settings needed around different groups of users within your website?

Does the client want to save money on maintenance? Drupal specific hosting and workflow solutions, like Pantheon, allow companies to 'right-size' their IT and application support department to a cost effective level.
I could go on and on, but these items are ones that really indicate Drupal is the right solution.
You mentioned in the video that one of the challenges you are focused on improving here at DOOR3 is making drupal implementations more maintainable. What are some ways you have made business solutions better to deliver to clients?
Maintainability is a word that covers many categories. These categories include developer workflow, disaster and recovery, code quality, accessibility , content & content administration, documentation, maintainability, performance, security and SEO.
We handle migrations from exisiting CMS's (custom, non-Drupal and Drupal), brand new projects, enhancing / rescuing inherited sites and, in some cases, high level consulting for enterprise clients to assist them in managing their own fleet of Drupal sites. That means we not only make great Drupal websites that are easy to enhance and update because of the aforementioned metrics, but we also guide other development teams to meet these standards through reviews of their code, wireframes, design comps, project plans & Statement Of Works (SOWs). In many case, we also assist in examining the business health of the agency against our procurement standards.
Maintainability is more than just good code. The end result is more than a website that is easy to enhance and migrate, it is a long-lasting business solution.
It's amazing you started your own shop! Do you miss being your own boss?
No way! While I do miss my impromptu Dungeons & Dragons sessions with my business partner, being at DOOR3 lets me focus on what I do best; creating solid relationships with our clients and my teammates that allow me to make great websites.
OK, last question. Do you still breakdance?
Ha! While I'm definitely not competing again any time soon, I have been known to get loose at weddings and DOOR3 social events. Although at my age, there is usually some limping and soreness involved for a day or 2 after the fact.
Tony is flipping awesome!
Read more about Tony's experience at DrupalCon »
Learn more how DOOR3 can help meet your Drupal needs»
Antonio Estevez is DOOR3's Senior Drupal Architect. We want to hear what you think of the Drupal platform. Comment in the section below.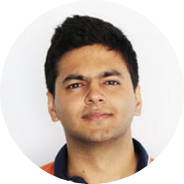 Need more help?
Talk to a UX expert
Discover the Power of Seamless Interactions
Use our price calculator
Let us help you enhance your user experience