Presenting AngularCSS at the AngularJS NYC Meetup
This past Tuesday, January 20th, the AngularJS NYC group held their monthly meetup at the Google offices in NYC.
During the meetup, our very own Associate Director of Engineering, Alex Castillo gave a well received presentation during the lightning round introducing his JavaScript library AngularCSS. Alex created AngularCSS to optimize the presentation layer of apps by dynamically injecting stylesheets as needed. Great Job Alex!
Find out more about AngularCSS: CSS on-demand for AngularJS.
AngularJS NYC Meetups are held the third Tuesday of every month, with the goal of sharing Angular knowledge and best-practices. For more information about meetups visit the AngularJS NYC website.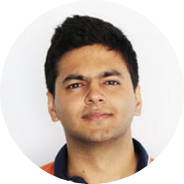 Need more help?
Talk to a UX expert
Discover the Power of Seamless Interactions
Use our price calculator
Let us help you enhance your user experience
Request a free project quote
Request a free project quote