Relationship Design: Building Personal Connections With Users
At the heart of relationship design is the ability to create products that make a meaningful connection to users' lives. A great app, or product, fills a need or performs a service for the user in a way that makes an impact on their day-to-day life.
Working in such a highly technical field, many developers sometimes lose sight of this, which is why we found such inspiration from a recent article by UX consultant Sarah Doody, which explored the relationship between UX design, storytelling and the product development process.
Doody's article describes how many people create products, or product marketing, with buyer personas in mind. In her experience, those devices often lose impact over time as targeted buyers become categories like "soccer moms", or eventually depersonalized into just being "customers", or "users."
In order to move beyond the buyer persona, Doody suggests, "..it starts with trying to see through the lens of a screenwriter and take time to truly develop characters, and deeply invest in understanding their culture, context, conversations, and challenges."
Building Relationships By Design
Understanding the background of your users, or characters, is crucial to building apps that will resonate over a long period of time.
Doody explains, "people will remember your product not because of how beautiful it is, or how fast it was, or how cheeky your error page was. No. They'll remember your product because of how at some point in their life's story, your product just 'fit' perfectly—it fulfilled a need, solved a problem, or afforded them a new opportunity that hadn't been evident before.
Creating this perfect relationship design for a product within the context of a character's life can only be achieved if you've taken the time to understand your characters' story."
It is the relationship between your product and the character's story that builds a meaningful connection. That relationship design is really the heart of user experience & design, and the reason we emphasize user experience so heavily.
As Doody writes, "To create a great product, you must have a great product story: a story about how someone is going to use that product and how that product or fits into an existing story (problem, need, behavior, goal) in their life.
Without that story, no amount of sexy looking buttons, linen backgrounds, infinitely scrolling pages, clever copy, or rich photography is going to keep them engaged and excited about the product."
At DOOR3, we have the right mindset and design system roadmap to develop relationship designs that encourage customer engagement and create better solutions. Contact us today!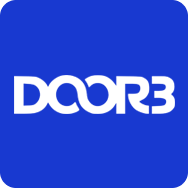 Need more help?
Talk to a UX expert
Discover the Power of Seamless Interactions
Use our price calculator
Let us help you enhance your user experience
Request a free project quote
Request a free project quote