There are many great minds in the world of usability - Nielsen, Tufte, Krug … but we at DOOR3 have a different patron saint when it comes to data visualization - Rod Stewart.
Yes, Sir Rod, aka "Rod the Mod." That's a real nickname, look it up.
His iconic album, "Every Picture Tells a Story," perfectly sums up our view of how we approach data visualization. What's more, picking an '80s icon seems appropriate since some of the our methods may seem on the surface, a throwback and even arcane – but we find them incredibly successful.
Kidding aside, in over 50 data visualization projects we have done in the last few years for Fortune 500 clients and small and medium businesses alike, we deployed an alternative approach, and believe that Rod would approve of our key steps.
Print everything out. Yes, we said print. As we work to define your data visualization goals, printing achieves two objectives. First, when we review those big printouts of Excel data, we can begin to re-imagine a view that will be useful for the client. We want the data consumer to feel confident and comfortable that they have all the right information needed to make business decisions. Second, our client team physically sees how much wasted effort there is in their organization - producing and printing all this data that is hard to consume or is never looked at.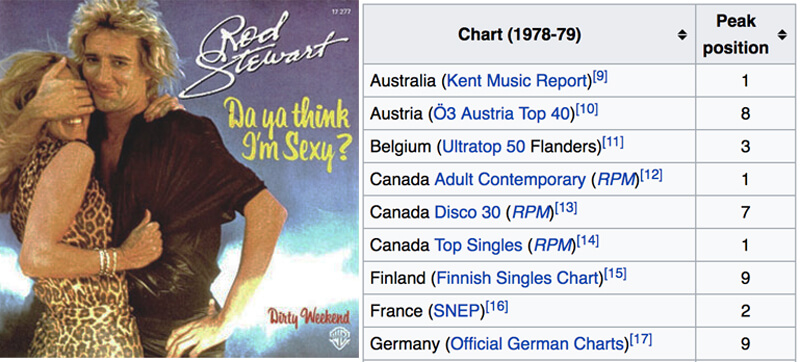 1 Question, 1 Chart - The first step is making prototypes to show to users to see if we're really understanding their needs. When we show a financial chart, for example, we want to ask them a question that they should be able to answer from the chart and see if they are actually able to answer it. We want to find out if our assumptions about what is clear and meaningful are true before we start to build the product.

Throw everything else away - Picking what not to show is as important as picking what we should show. One of the first steps to successful data visualization is asking, "What stories should the data tell?" and "What are the key comparisons to be made?" One big mistake in these types of projects is trying to analyze too many kinds of data, some of which may be irrelevant. You have to boil it down into key characteristics, goals, and questions that are relevant to the business objectives. while keeping in mind the current frustrations and pain points.

Make it consistent - Once we get to the design stage, we want to be sure the user experience is consistent across all dashboards so the users only need to learn one interface. We've been brought in on projects where there were so many dashboards with disparate elements, only the people who built each one fully understood how to use it. When users have to spend time learning and relearning the interface, they have less time to review the data or may not be able to fully understand it.

We know the process works. For instance, One law firm we worked with had been working with paper reports of tabular data for decades. Partners were frustrated with the amount of time it would take for them to review reports this way and paper reports were going in the trash every month because they didn't have the tools to understand them. We helped them visualize their monthly financial reports which in turn, helped them to quickly analyze their data (and save a lot of paper).
So when in doubt about data visualization, you really have two options. First, ask What Would Rod Do? And if you are still stumped, give us a call.