Strategies to Avoid App Failure
The mobile app market is extremely competitive. When you enter this marketplace, you want to be sure your app doesn't end up as one of the many failed experiments that never take off. To help you find success, Lauren Brousell of CIO Magazine wrote an article highlighting some of the leading ways to avoid mobile app development failure. We've picked a few of her tips and curated them for you here:
Set Business Expectations
"Before rolling out a mobile app, you must have precise plans in place. Decide on the overall goal of the app, how you will measure its success and how it will make users' lives easier," writes Brousell. One of the biggest mistakes that many companies make is not strongly defining what they want from a mobile app.
Define cost and time expectations
Brousell explains, "companies need to put together a detailed roadmap of what steps need to take place when and how much each will cost. Design and development costs, on average, range from $200,000 to $350,000, according to Forrester so each dollar needs to be carefully spent." Additionally, plan for things to take longer than you think they will. Build padding into your timeline expectations.
Choose wisely to either develop in-house or outsource
Brousell cautions, "You should carefully evaluate whether development should stay in-house or be contracted to an agency or freelance developers. Large companies tend to have the resources for full-time in-house developers because they have larger IT staffs." But even within such organizations, wise questions need to be asked of any potential developer. The article explains, "Michael Facemire, senior analyst at Forrester Research, says nominating an internal IT person for a mobile app project requires some questions. 'It depends on [more than] how much software work you've done in the past,' he says. 'People that have done tons of software [work] say mobile is different.'"
On the merits of outsourcing, the article continues, "More often than not, companies think they can find the right person internally but come to find out later that they should've gone with an outside agency. 'It's more common to see folks that say they can do it, [but as the project goes on they realize] it's not really working out,' Facemire says." When choosing an outside firm, look for past work history, stellar reputation and mobile app developers with an expertise in your prefered methodology.
Test everyting
There is nothing worse for app development than a group of developers who never actually use the app. Brousell writes, "Developers should take a break from the computer and immerse themselves in the app, to anticipate what users will like and dislike about it… To ensure you get proper feedback, your developers can either form small pilot groups or push the app out to the entire user base. They should ask testers to use it as they would any other app and note pros and cons." This step is extraordinarily important and forms the basis for user experience design.
Solicit Feedback
Most people understand that during the pilot phase they should ask for user feedback and read every bit offered - the important thing is to keep the feedback loop running after the app launches. Brousell explains, "In a recent report [Build Five Star Mobile Apps], Forrester recommends using mobile feedback management tools such as TestFlight, HockeyApp or App47 to automatically collect feedback from users. You can get feedback through the app itself but also through many other channels such as social media, the company Website, or the app store. Feedback doesn't have to be a voluntary thing either; companies should be out there requesting it whenever appropriate."
Building a successful mobile app is hard work. Following these tips are some good ways to avoid app failure. What other tips or strategies do you think should be added to this list?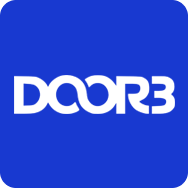 Need more help?
Talk to a UX expert
Discover the Power of Seamless Interactions
Use our price calculator
Let us help you enhance your user experience
Request a free project quote
Request a free project quote