Strategies to Keep an Eye on ROI with Mobile App Marketing
03.08.2013
As mobile app developers, it is important to look at marketing perspectives from the business side when helping to develop a strong and effective digital strategy. B. Bonin Bough, Vice President of Global Media and Consumer Engagement at the snack producing juggernaut Mondelēz International (responsible for OREOs, Cadbury, Nabisco and numerous other brands), wrote a compelling article in the Harvard Business Review on creating mobile strategy.
Bough sees mobile technology as presenting marketers with a tantalizing proposition because, "Mobile devices function like an extension of ourselves, present throughout every moment of our day, an arm's reach away at night, and panic-inducing when outside our reach. They are globally ubiquitous, and ownership frequently transcends economic and social boundaries."
But in Bough's eye, while the opportunity may seem clear, how to seize that opportunity is not clear, "For most organizations, successfully engaging consumers via mobile — or even giving the effort a serious try — is still a mirage. The same skepticism that made companies miss the boat on digital is now at risk of keeping companies on the sidelines of mobile instead of making efforts to lead and win in the space."
As a leader in Mobile Marketing opportunities, Mondelez International has four main ideas as part of its mobile marketing framework.
Use the power of mobile-at-retail and re-think the impulse purchase
Bough explains, "Since consumers carry them at every moment of the day, mobile phones have the potential to be extremely influential on the path-to-purchase and in-store experience. By using location and behavior-based cues, savvy brands can reach consumers when and where it matters most." As an example, Bough cites targeting a consumer stuck in a long checkout line with a coupon for candy (readily available item at most checkout lines).
Get in on the ground floor of mobile video
Here, Bough cites research from the Interactive Advertising Bureau which found that "92 percent of mobile video watchers share the videos they watch," and is extremely enthusiastic about the ROI potential because of online videos low costs. Bough writes, "In many markets around the world, companies have the chance to seize a first-mover advantage by investing early in this growing consumer touch point, much in the same way that companies that made early, scaled investments in TV advertising in its youngest years secured long-term cost advantages."
Utilize integration to amplify a TV marketing spend
According to Bough, "research shows that connecting second-screen extensions to TV spend can actually multiply its ROI. There are a growing number of powerful second-screen technologies, from GetGlue to Viggle. It's critical to understand the benefits of each and capitalize on them now."
Monetize mobile media
Bough is interested in the monetization potential of e-commerce and paid apps, but also in the potential of in-app purchases. As a case-in-point, he refers to the popular "Twist, Lick and Dunk" mobile web application for OREOs, "a mobile game that digitally re-imagines the childhood tradition of how to eat OREOs. Through in-app ads and purchases, where players buy virtual currency to unlock special OREOs, the app is on track to be cash-positive. In its first few months, it was downloaded nearly two million times and has generated over $50,000 in revenue."
Mondelēz International clearly has a strong mobile strategy framework in place, which is a key component to building a successful digital strategy. What innovative ways have you found to maximize your ROI with mobile app technology?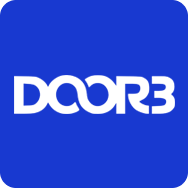 Need more help?
Talk to a UX expert
Discover the Power of Seamless Interactions
Use our price calculator
Let us help you enhance your user experience