Study: Bad Mobile App User Experience Drives 1 in 3 to a Competitor
03.19.2013
A recent study from CompuWare has produced some tantalizing new data on the effects of mobile app user experience. Most significant to the business world and to mobile app developers is the fact that more than 1 out of every 3 respondents (34%) indicated they would respond to a poor experience with a mobile app by switching to a competitor's app.
This fact is especially significant when joined with the fact that "56% of mobile application users report having encountered a problem (crash, freeze, error, etc.) when accessing an app," and that "only 16% would give an app two or more attempts if it failed to work."
The news isn't all negative for app developers though, the study also found that, "85% of mobile app users prefer them to the mobile web. Asked why, 55% cited them as being more convenient, while other benefits included apps being faster (48%) and easier to browse (40%), though only 28% believe they offer a better user experience."
This study really does a good job of illustrating the importance that a high-quality mobile application can have for establishing a company or brand in the mobile search community. With a sizable number of consumers making choices based primarily on the app user experience, return on investment can be substantial for companies who incorporate a mobile presence smoothly.
What Turns Users Off
User reactions to a poor mobile app experience range from being less likely to use the app (48%) to switching to a competitor's app (34%), telling others about the poor experience (31%), and being less likely to purchase from the company (31%).
What Users Expect
We've already talked about how users want a crash-less, convenient mobile browsing experience, but they also expect speed. The study finds that, with regards to speed, 42% expect mobile apps to finish loading faster than mobile websites, and another 36% expect to them to load just as quickly. The median time respondents are willing to wait for a mobile app to launch is 2 seconds, although 28% will wait only 1 second or less.
The mobile app marketplace is a competitive world. Consumers want high-quality, fast apps that offer convenience and minimal user experience issues. Providing that service is a great way to help grow your business or brand, and utilizing mobile app developers who specialize in user experience design is the best way to get an app that will keep consumers coming back.
What mobile web applications have you switched away from because of a poor user experience?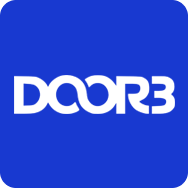 Need more help?
Talk to a UX expert
Discover the Power of Seamless Interactions
Use our price calculator
Let us help you enhance your user experience