The Future of Mobile App Development
02.25.2013
A new study has been released by Forrester Research examining how future conditions might impact mobile app developers. The report, aptly titled "The Future of Mobile Application Development", examined many of the forces influencing software creation on mobile devices. Author Barry Levine has written a compelling article for CMSwire.com examing the report.
Levine's two main takeaway from the report were that the future of mobile app development would include creating superior mobile experiences from customers' context and figuring out ways to lower development costs even as releases occur more quickly.
An equally important point is that the future of mobile app development will have to integrate a robust digital strategy. Levine touches upon this by pointing out where the report highlights that "the future of mobile app development is more than just adapting to smaller screens, different programming languages, and new operating systems." Instead, continues Levine, "creating mobile apps is part of a 'new age of application development' that delivers not just apps, but 'systems of engagement' and connects them with other systems, including systems of operation and systems of record."
Additionally, developers should expect increasingly elastic infrastructure with their projects, as opposed to the fixed infrastructure of early app development. As proof of the changing structure, Levine points to Instagram, which was able to add over 1 million users in the first 12 hours of their Android app release because of the ability to buy scale, when needed. Levine explains, "flexibility also means that modern developers, who need to innovate quickly, are perfectly happy to utilize components from an open source project, third party web services or application frameworks." The tradeoff under this system is more work and coordination but in exchange for real-time rating systems and in-app analytics that can now guide development cycles.
Do you agree with the Forrester Report? What trends do you hope to see emerge in the future of mobile app development?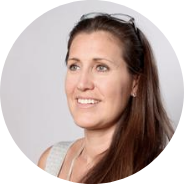 Need more help?
Talk to a UX expert
Discover the Power of Seamless Interactions
Use our price calculator
Let us help you enhance your user experience