What Businesses Benefit the Most from Custom Software Application Development?
02.07.2018
Who benefits most? Certainly, DOOR3 does! But in all seriousness, considering a large amount of commercial off-the-shelf (COTS) software that's available on the market, the time and cost of custom software application development may only be appropriate in specific circumstances.
But how can you know if custom software application development will become a game-changer for your business?
Related: 4 Reasons to Conduct Legacy Migration: Unlock Potential
Where does your company fit on the custom software application development spectrum?
The following scenarios are fairly common to companies of all sizes – perhaps even yours! These companies invariably find themselves less than satisfied with commercially available software that is inflexible and lacks features dedicated to addressing inefficiencies that weigh on sales and productivity, just to name a few metrics that could be under pressure. For example:
Some firms try to be "disruptors on a shoestring" and splice together a set of configurable off-the-shelf components to "test the market" with a solution before investing. Sometimes this is a valid approach, but more often this approach fails because it is a prime example of a gross misunderstanding of Lean methodology. The resulting software is usually either not scalable, not user friendly, or in some other way inadequate to create the disruptive effect the entrepreneurs were looking to create. The market winds up not proven because it was attacked with a blunt instrument (poorly designed software), and the startup fails. Disruptors are a clear case for intelligent, tightly focused custom software application development.
What if I told you your business can get the benefit of custom software development and migration without taking a dime out of operating capital? Now that's something worth exploring!
Are you looking for a custom software application development partner? Call DOOR3.
I invite you to get to know DOOR3 and see how you, too, can take advantage of our expertise. DOOR3's team of experienced engineers, designers and UX/UI experts fully develops, designs and executes elegant solutions to bring businesses to the next level.
Additionally, for businesses that already have legacy software in place, custom software application development can include modernization and optimization of those legacy software applications.
Our award-winning user experience experts, elite developers, and visionary designers work together with client teams to create custom software application development solutions that transform the way business works. To learn more, contact us.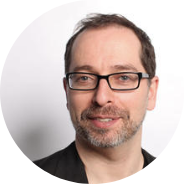 Need more help?
Talk to a UX expert
Discover the Power of Seamless Interactions
Use our price calculator
Let us help you enhance your user experience