What nerds bring to space, with Lee Azzarello
07.30.2022
Our old friend Lee Azzarello joins Jonathan Blessing and Liz Flyntz for an episode of D3TV!
Back in the olden days of 2014- 2016 or so Lee has worked with Liz and Jonathan at a consulting firm named Series Digital, headquartered in DUMBO. He brought information security and cloud computing expertise to clients. Many moons ago Jonathan was a mentor to him in the realm of relational databases.
Now he works in private aerospace, where he's for about 4 years. In that time he has participated in seven rocket launches which have deployed dozens of satellites into low earth orbit. He's recently moved from launching rockets to flying satellites. He works with a team that develops guidance and navigation software for a spacecraft that is propelled by water!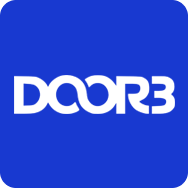 Need more help?
Talk to a UX expert
Discover the Power of Seamless Interactions
Use our price calculator
Let us help you enhance your user experience