What We Thought About DrupalCon LA 2015
04.28.2015
Earlier this month the DrupalCon 2015 was held at the Los Angeles Convention Center in Downtown LA. Thousands of great minds aka Drupalers got together to discuss new processes and technologies to support the Drupal platform.
From all accounts it was another huge success and our own attendee, Erik Vilinskas, took a few moments to share his thoughts on this year's show.
DOOR3: DrupalCon was held in the famous City of Angels. Tell us, did you spot any celebrities?
Erik: While I didn't have any confirmed celebrity sightings, there seemed to be a lot of people in oversized sunglasses. I may have seen some in their paparazzi camouflage without realizing it. You never know.
However, the usual cast of Drupal celebrities were present at Drupalcon. Dries Buytaert gave a keynote, with some thoughts about Drupal 8 and preparing for the future. He and many prominent community members were also involved in the code sprints, where remaining Drupal 8 core issues are being resolved.
DOOR3: So you've attended a DrupalCon before, last year in Austin, what did you think of this one?
Erik: DrupalCon is the ideal place to catch up in person with all the distant colleagues, clients, and vendors that would otherwise be difficult to meet with on a regular basis. The Drupal community is really global, and DrupalCon provides the ideal venue to collaborate and push the technology forward as a community. The fact the location changes every year makes it accessible to more people over the long term, and also more interesting.
The culinary side of the host cities of DrupalCon North America was an added draw both this year and last. The authentic Baja- and Sonora-style restaurants in Los Angeles are great, and the barbecue in Texas was a highlight last year.
DOOR3: Bet you learned lots of cool new stuff, but what is the coolest new thing you learned?
Erik: Even though Drupal 8 is still in beta, it was definitely cool to learn about a number of organizations taking the plunge. There are already several large Drupal 8 production sites in the wild. With the release of Drupal 8 on the near horizon, and the end of support for Drupal 6 coming shortly thereafter, this kind of early adoption is important.
DOOR3: As the release of Drupal 8 is getting closer and closer, what are you most excited about?
Erik: Combining Drupal with a client-side JavaScript MV* framework like AngularJS or Backbone.js already provides a lot of leverage. To go one step further, a lot of people (including our DOOR3 Drupalists) are interested in more recent work toward a standardized approach to "Headless Drupal" or "Decoupled Drupal".
With a headless approach, Drupal's robust content management tools and the huge existing library of community contributed modules still provide a platform for site administrators and content teams. The front-end implementation is decoupled, allowing front-end developers, mobile application developers, or even other sites to make API calls that fetch or update only the content of interest to them. With this kind of approach non-Drupal developers are freed from having to think about content management features, curation workflows, or Drupal-specific theming concerns. Also, novel user experiences or site redesign can be implemented more easily without a complete overhaul.
There is already native support for RESTful web services in Drupal 8, and a committed community group are working on new ways to push the envelope.
DOOR3: Most important question, did you bring us back any gifts?
Erik: I picked up some T-shirts for the team. Would you like one?
There were a lot of great sessions at DrupalCon NA 2015, with presentations by DOOR3 partner organizations Acquia and Pantheon. For those who want to catch up on the latest details about Drupal 8 or other technical topics, please see the Drupal Association YouTube channel.
Erik Vilinskas is a Senior Software Architect at DOOR3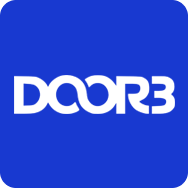 Need more help?
Talk to a UX expert
Discover the Power of Seamless Interactions
Use our price calculator
Let us help you enhance your user experience