What's in a Name? Money!
03.22.2013
Choosing an app's name is a major decision that can make the difference between viral success and instant failure. Often overlooked as an academic exercise as opposed to a real component of digital strategy, the naming of an app can have significant monetary impact.
A recent article on IdeatoAppster.com, by Sara Angeles, looks at the do's and don'ts of naming an app. Angeles' tips include:
Do's:
Be Unique - Create a memorable, catchy title for your app. Try to avoid names that are commonly used elsewhere or associated with anything besides your new product. Custom web applications should have custom names to go with them.
Be Memorable - Tie the name to the app's purpose, or keep the title as short as possible. Angeles writes, "Longer names are harder to "stick," so keep it short and simple. Unless your app's multi-syllabic name is related to its functionality (Remember the Milk, Cut the Rope), cut it down to two syllables to keep it snappy and memorable (Mime-Me). Otherwise, it's time to go back to the drawing board."
Be Available - Make sure that the app name you choose is readily available for URL purchase and social media names. Controlling your app name is key to controlling your branding and messaging.
Don'ts:
Be a Brand Destroyer - Angeles explains, "Your app's name is your brand. If you develop a portfolio of apps, it represents your brand. What you name your app makes or breaks your app, and maybe even your brand. Don't let a crappy name ruin an otherwise incredible app and an equally amazing brand."
Be a Victim of Name Generators - There is nothing clever about those Mad-Lib style name generators. The best way to innovate great names is with your team in a good old fashioned brainstorming session. Consider doing some market research or shopping the name around to gauge interest before investing big money in a branding and marketing campaign.
Keyword stuff - There are plenty of places for SEO best practices, but your app's name isn't one of them.
To see the rest of Angeles' tips, click here.
Naming your app can have a major impact on the success and profitability of your investment. Take the time to make sure you have a good, memorable and marketable name to help get your product from the launch pad to the stars. Some of the apps we've helped bring to market have names like "Opinionaided" (which was later renamed "Thumb") and "Qello" (rhymes with Jello).
What are some of your favorite app names currently on the market?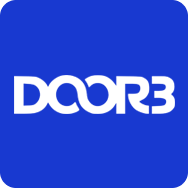 Need more help?
Talk to a UX expert
Discover the Power of Seamless Interactions
Use our price calculator
Let us help you enhance your user experience