Why Digital Strategy Trumps Digital Substitution
02.06.2013
Lots of people think that digital strategy is about using new technology to replace old ways of doing business - nothing could be further from the truth - such a strategy would merely be digital substitution. Digital strategy is about using new advancements and technology to innovate and create value where none existed before.
Mark P. McDonald discussed the difference in a recent blog post on the Harvard Business Review Blog Network. McDonald wrote,
Organizations looking to create revenue from digital technology need a strategy that is more powerful than digital substitution. They need to create a digital edge, where digital information and physical resources combine in new ways to create value and revenue. This "digital edge" helps to transform processes, business models, and the customer experience by exploiting the pervasive digital connections between systems, people, places, and things. Any company large or small, old or new can use digital technology to create a winning edge for its business and perhaps, its industry. At DOOR3, we work with clients to evaluate these opportunities and create or confirm digital roadmaps that explain how a suite of software or applications or projects can enable such a digital strategy to be successfully implemented over time.
Planning and embracing digital strategy is not easy. It requires a certain kind of mindset and a willingness to challenge conventional wisdom or see beyond standard practices. It requires a certain faith in the vision and possibility that seems to exist (and is often supported by proven trends, analytics and other data). And, because it passes through partially unchartered waters, executing against digital strategy can carry a risk. At DOOR3, our business analysis consultancy services focus on the proper planning exercises to mitigate such risk.
Back to McDonald - he explains that a digital-edge strategy is different from digital substitution for three reasons:
First, the nature of digital technologies like mobile, social and analytics is different. These technologies complement rather than compete with current systems and information, enabling greater leverage with less disruption.

Second, a digital edge brings together digital and physical resources resulting in business innovation rather than business disruption.

Finally, successful digital strategies concentrate on specific business outcomes rather than implementing grandiose strategies. This gives the effort a clear and manageable focus.
As cross-platform UX experts and enterprise mobile app developers who specialize in custom web applications, we understand the important difference between digital strategy and digital substitution. What are some areas that you've seen digital strategy used to make a dynamic impact in your industry?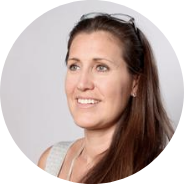 Need more help?
Talk to a UX expert
Discover the Power of Seamless Interactions
Use our price calculator
Let us help you enhance your user experience