Why Invest in a Comprehensive Web Presence?
Running a business is difficult. Keeping up with the demand of current clients and overcoming the adversity of finding new ones is possibly the hardest, yet most essential, part of running a business. Luckily, we live in an era where we have all but mastered communication, which helps remedy this major problem. With over 70% of the United States and over 30% of the entire world accessing the internet it is hard to ignore the benefits that the internet can bring to any business. The internet grants perpetual and instant communication between a business and its current and future customers. This is not only convenient for website users but for business owners too. No longer do companies have to be confined to do business only during store hours. Thanks to the internet, a business can now sell their products and services 24/7. It is today's growing preference to finding and conducting business, and therefore, any business should be hard pressed to allocate funding for a web presence.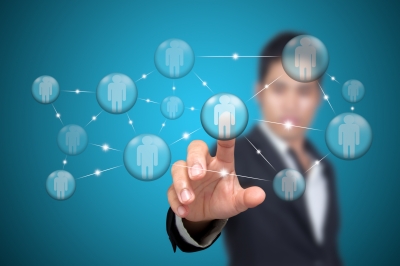 Luckily for business owners, developing and managing websites are now more inexpensive and uncomplicated than ever before. Thanks to mature Content Management Systems (CMS), such as Drupal, a developer can design a simple workflow, customized to a business' needs, where anyone with basic computer knowledge can control every aspect of the website. Creating web pages and contact forms, managing an inventory catalog and users, and creating and sending out an email blast are just a few things that a business can easily do using Drupal without having to know any code. Drupal's straightforward design makes it easier for a business to find a person to run a website, and at a lower cost than hiring a full time web developer. Many non-profit and government agencies have acknowledged the vast array of benefits that Drupal brings and have switched over their website to Drupal–notably the whitehouse.gov website.
A website is the face of a business on the internet, and customers need the ability to see the face of a business anywhere they go. Mobile is the latest frontier of the web. By 2015 mobile users are expected to surpass wierline users, therefore it is imperative to create a website that is mobile friendly. A responsive design allows for a website to do just that. Developing a website 'mobile first' has been the slogan for all web developers to do the progressive thing and design a site that will be functional for all kinds of mobile devices ranging from the largest tablet, to the smallest smart phone, and of course desktop computers. Another good quality of Drupal is its feasibility for developers to implement responsive design. Its open source platform offers developers the code base along with detailed documentation on how to approach responsive design in Drupal and to get the best look of the website on any device. This saves the business from paying for a great deal of development hours on responsive design and gives the business a greater return on investment from its website. Door 3 has implemented responsive design on its own website. You can check it out by clicking on the side of your browser and dragging the width of it down to the size of a normal smart phone (480 pixels wide to be exact). You'll notice that the layout and even some of the functionality has changed from the desktop site.
For a business that is concerned about forecasting their investments, a comprehensive website is one of the safest investments a business can make. This is not only the case because of the benefits listed above, but because of the longevity a comprehensive website has. The internet is not going anywhere anytime soon, and webpages are still going to be the way we communicate and do business through the internet for the distant future. The internet, and the webpages it holds, are expanding beyond computers. After smart phones and tablets smart TVs will arguably be the next place users will be viewing your business' webpage. A website has become an effortless and inexpensive way to market and conduct your business, and this is why it is essential for any business today to invest in a comprehensive web presence. Contact us today!
Need more help?
Talk to a UX expert
Discover the Power of Seamless Interactions
Use our price calculator
Let us help you enhance your user experience
Request a free project quote
Request a free project quote