DOOR3 Second Annual Family Day
08.30.2018
For me, the challenges that accompany the modern workplace, #futureofwork, are always top of mind. In fact, as the Founder and President of DOOR3, I am passionate about creating a workplace where all of us love to work together.
As technologists, we intuitively know that the highly collaborative nature of the DOOR3 business and the many moving parts of each project make a tightly-knit team a must. It's why the company plans and sponsors activities like DOOR3's Second Annual Family Day–a fun-filled event for employees and their families.
On Friday, August 3, 2018, over forty employees and family members from DOOR3 came out to enjoy a barbecue lunch and some well-deserved time off on the private beach at the Driftwood Cabana Club in Seabright, New Jersey. From swimming in the pool to splashing in the toddler play area with the kids and outdoor activities on the beach, there was fun and food for everyone. Our Summer Fridays policy ensures events like the Annual Family Day are available to the entire team (anyone who gets his or her work done Monday through Thursday can take Friday off, making any weekend an optional three-day getaway).
Not surprisingly, the management team's people-first mentality has fostered an incredible working environment plus great benefits packages and healthcare options, work-life programs, employee discounts and of course–happy hours on DOOR3.
"I love bringing my family to this event. DOOR3 employees are like family, and at the very core of DOOR3's values is a deep commitment to its employees."
Michael Montecuollo Director of Engagement Management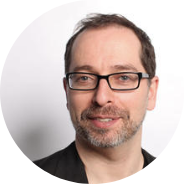 Need more help?
Talk to a UX expert
Discover the Power of Seamless Interactions
Use our price calculator
Let us help you enhance your user experience