Our UX audit services identify usability issues and evaluate your product's customer experience.
Trusted by top companies across the globe for UX audit services
Why perform a UX audit
Uncover hidden usability issues

A Usability audit can identify obstacles preventing your product from being utilized to its fullest capability. Bringing you one step closer to your UI UX audit goals.

Identifying and addressing issues with a usability audit improves user engagement, retention, and loyalty, driving better business outcomes.

UX audit services that increase ROI

Investing in a UI UX audit opens the door to higher returns for your business, reduces development waste, and reduces the need for customer support. 

Successful UX audits can improve conversion rates across your business, meaning larger margins and expanded growth opportunities. Learn what your users are craving with an experience audit.

Gain a competitive edge

DOOR3's UX audit services have proven time and again to be a powerful resource for gaining an advantage over competition. A UX competitive audit can provide actionable insights to futureproof your product's overall experience.

Align your business and UX competitive audit goals to develop new data-driven strategies that inform which decisions will have the greatest overall advantage for your product.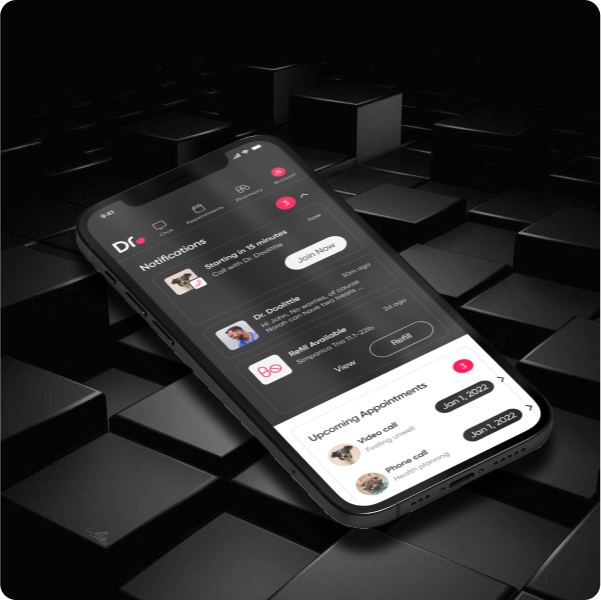 Why choose DOOR3 for your next UX audit
To audit UX successfully, a company must assemble the right team. Our team of seasoned UX designers and technology consultants work closely with you to assess the problems and solutions plaguing your product from a holistic perspective. Context matters when conducting a heuristic UX audit, and our team makes sure to develop an in-depth understanding of your business during the planning stages of our UX audit services.


With a diverse range of research tools at our disposal, we seek out to put ourselves in the shoes of your customers, analyzing data from their behaviors, personas, and user journeys when conducting an experience audit. This analysis and research phase drives our strategy and what suggestions we make for actionable next steps. 


With over 500 successful projects under our belt, our team has all the capabilities of a full-service UX audit agency, drawing from decades of experience and understanding. We audit UX and turn insights into action to provide a leg up in today's ever evolving market.
Ready to audit your UX?
Don't wait any longer – start building your DOOR3 design system today and unlock the full potential of your team's creativity and collaboration. Together, you'll be poised to deliver exceptional user experiences that leave a lasting impression.
UX audits in action
Our UX Audit Services have played a critical role in projects ranging from mobile app development to enterprise level software redesigns.

We are proud to have made such a powerful impact on hundreds of clients and are happy to share with you some of our favorite UI UX audit projects.
"DOOR3 was able to put everything together and help us achieve what we wanted."
Andres Santos,
Senior Software Engineer,
Retrievr Inc.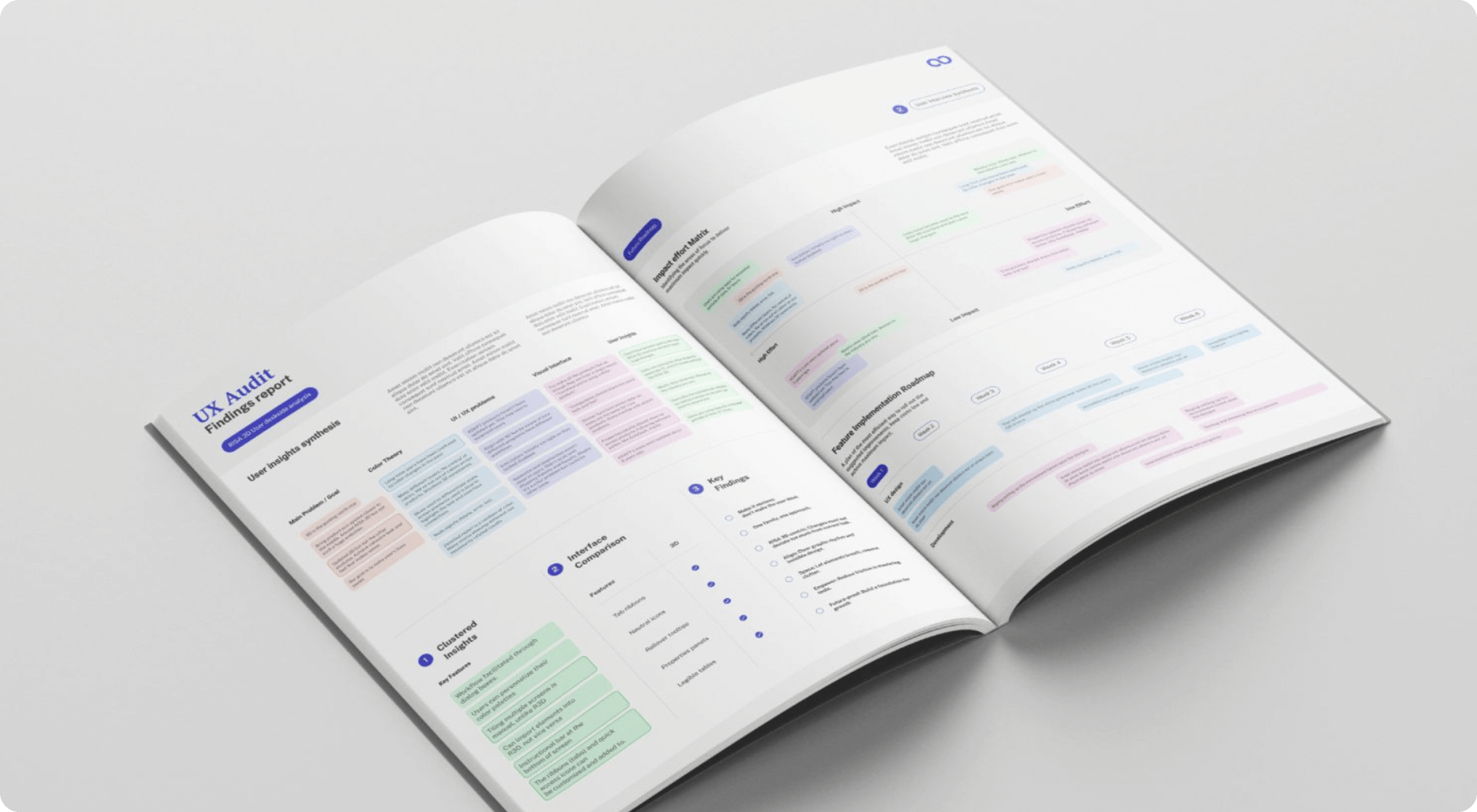 Gain valuable insights into your product or services's usability, accessibility, and overall user experience. Our UX audit services identify and eliminate pain points in your business, and create a more impactful experience for your customers.

DOOR3 has over twenty years of experience in UX audit services, and with that kind of depth of knowledge we can help you reach your audit goals.
Five Steps to a DOOR3 UX Audit
1

Preparation and planning

Establish audit goals and company objectives to inform the scope of the UX audit services required for your success. Work with our technology consultants and discover exactly what you're looking for when working with us.

2

Research and data collection

Utilize our multi-tool approach and usability audit offerings to better understand where bottlenecks and user issues lie within your product. We work with your shareholders to research your current user journeys and whether or not they align with your target market.

3

Evaluation and analysis

Evaluate your product against a set of best practices and industry standards during an experience audit. Review data points through the lens of heuristic analysis to guarantee alignment in your design decisions.

4

Deliverables & recommendations

You can expect a comprehensive explanation of our findings after the conclusion of our analysis. Our last act of collaboration is the development of an action plan to turn our recommendation into reality.

5

A strategic roadmap backed by thoughtful research

Our findings are presented in a clear and concise manner, using data and visual aids to support our arguments. This roadmap is yours to use as you please, whether that's in tandem with an implementation strategy or as a guidepost for future investment into your business.
When to consider a UX audit 
Reduced user engagement

If you're experiencing a decline in user engagement, a UX audit agency can identify the source of the decline, and conduct a usability audit to provide recommendations on best approaches to increase your user engagement.

High bounce rates

If users are leaving your product before they take any time to explore your offerings, then this may be an indication that your product is not providing what your users are looking for quickly enough. UX audit services can help your product reduce its bounce rates.

Outdated design

Make the most out of redesign opportunities. UX audit services provide insights into what users would like to see the most when iterating a product. UX audits can be used to ensure that a product's redesign is optimized for user engagement.

Inconsistent branding

When a product has been developed over an extended period of time without a design system in place, it's common for inconsistencies to occur. UX Audits provide an opportunity to realign your branding to create a consistent experience. 

Loss of competitiveness

If your business is struggling to keep up with the competition, it may be related to poor user experience. Initiating a UX competitive audit under the guidance of a UX audit agency can help identify problem areas and gain a competitive edge in the market.

Lack of accessibility

It's more important than ever to consider accessibility needs in your digital products. Older digital products tend to lack extensive accessibility features, and an accessibility audit UX focused assessment can help point out where opportunities to make your product more accessible may lie. Audit UX and open your business up to a whole new market.

Technological changes

Shifts in technology can have a major impact on the consistency and efficacy of a product's design. For example, large changes in the ecommerce space could impact a business and warrant an ecommerce UX audit. If you're making changes to your existing technology stack, engaging DOOR3's UX audit services helps guarantee a smooth transition to the new platform.

Stakeholder requests

The decision makers of your company might have opinions on out of date or inconsistent design elements on your site. If your stakeholders are requesting improvements to the user experience of your product, then contacting a UX audit agency should be the first step in creating a design refresh that appeals to both users and stakeholders alike.

Negative user feedback

The most direct indicator that it is time to conduct a UI UX audit is when your users are directly complaining about their experience. Feedback like this can be used to justify and jumpstart the initiation of an experience audit.

Internal concerns

There are many instances of poorly considered UX on internal platforms slowing down business operations. When employees provide feedback about how using an internal product bottlenecks their workflow, a UX/UI audit can analyze where these slowdowns occur and how to design a product that increases efficacy rates.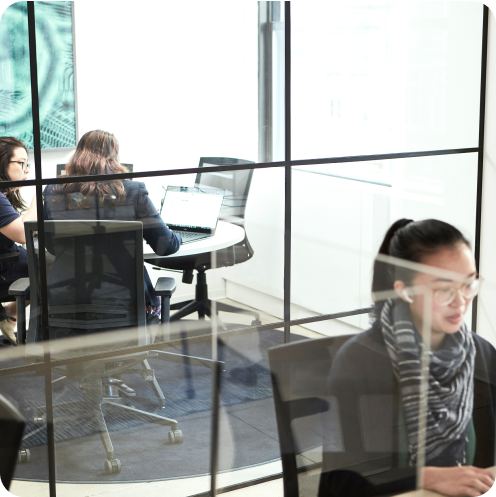 Need more help?
Talk to a UX expert

Discover the Power of Seamless Interactions
Use our price calculator

Let us help you enhance your user experience
The pillars of our UX audit services
Discover

The most impactful improvements will support your business strategy. In order to prioritize our recommendations, we spend time learning about your business goals and audience, to get a clear picture of what will have the highest impact and move you closest to your objectives.

Assessing current UX design 
Business analysis
Establishing requirements
Identifying UX/UI audit goals and key performance indicators (KPIs)

Analyze

Our analysis is made up of time-tested UX best practices. Using objective, industry standards, we go through your application in painstaking detail and thoroughly document concerns and requirements for your review.

Roadmap

Prioritization adds meaning to our findings. We take the time to rank our UX recommendations, sorting by effort level and impact for your business, and delivering everything from quick wins to a full plan for your software's success that can inform iterations long into the future.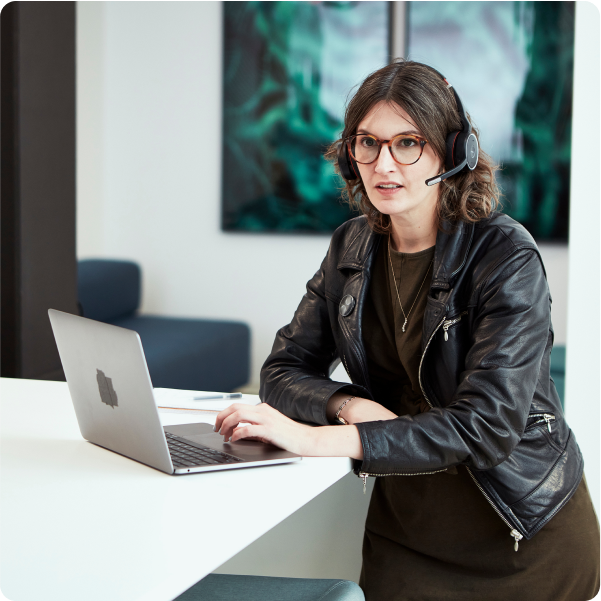 What happens next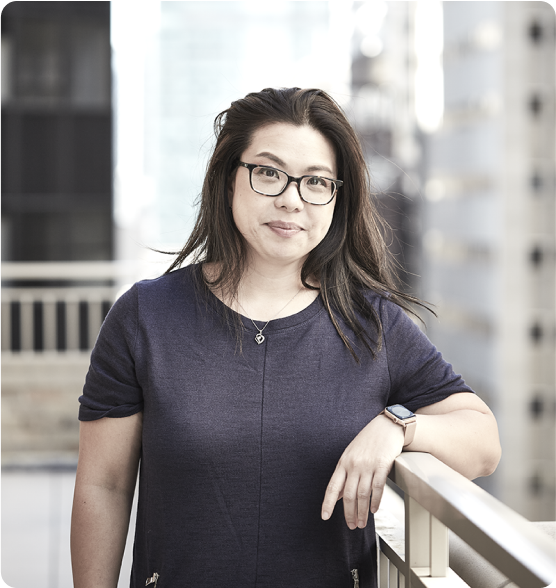 Schedule a call with one of  our primary consultants

The first step in DOOR3's UX audit services is to schedule a short call with one of our consultants. Here we learn a little bit about the general scope of the project, and assess if we are the right fit.

Conduct a UX/UI Audit

Our team of business analysts, designers, and technology consultants work with your stakeholders to begin an analysis of all elements of the user experience. 

Deliver actionable recommendations and overall assessment

We'll sort our recommendations and present them to you in a visual and actionable format. You'll finish the process with the user research conducted during the audit, as well as a strategic roadmap to improve your user experience.
UX audit deliverables
What you might see in our UX Audit Report

Our UX audit services require comprehensive findings to share with the stakeholders of your business. Here are some items you may see in our findings report:

Prioritization matrix/roadmap

Improvement roadmap to lay out a prioritized implementation timeline based on UX audit findings.

Competitive analysis

Our competitive analysis reports evaluate your product's user experience in comparison to its direct competitors, identifying strengths and weaknesses that you may have in the market landscape.

Heuristic findings report

Our heuristic findings report details your products alignment to the industry set guidelines on best practices for a user experience and where usability issues may arise.

User personas

DOOR3 personas archetype large user demographics while maintaining the nuances of your business's target market. These personas guide design decisions based on actual user profiles in mind.

Creative brief/style guide

A portion of our UX audit services is dedicated to the development of a style guide, which helps you make decisions regarding layout, color scheme, typography, and more. These guides may be used as the basis for a design system.

User flow diagram

We build out visual diagrams to map the flows your users experience when exploring your product. Use this information to streamline or redirect flows to fit your business goals.

Site map

Understanding the structure and organization of the content within your site is crucial to improving upon information architecture. A site map provides valuable insight into usability issues and bottlenecks in site navigation.
Results of DOOR3 UX audit services
Improved user experience

Higher rates of user satisfaction
Reduced bounce rates 
Streamlined user journeys

Conversion improvement & increased revenue

Increase in customer conversion
Larger revenue margins
Lower Churn rates

Greater customer retention

More competitive in market space
Higher likelihood of repeat customers with ecommerce UX audit
Improved brand reputation and recognition

Improved user engagement

Increased customer loyalty
Increased likelihood of referral customers
Easier access to user feedback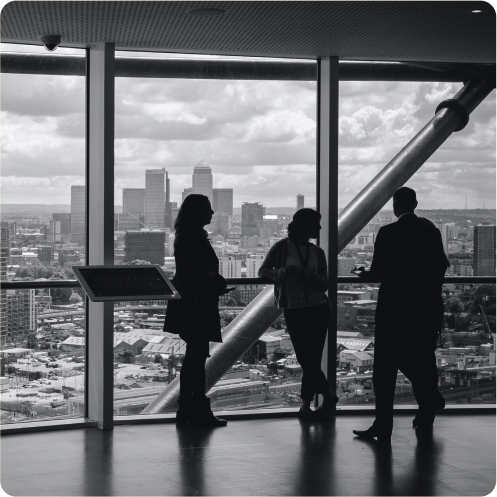 How much will a UX audit cost?
The cost of our UX audit services vary depending on the complexity of the project, the size of the application, and other factors:
Complexity
Timeframe of the project
Extent of user research
Scope of the UX audit services being requested 
Whether additional services like implementation support are involved
We would be happy to provide you with a personalized quote based on your specific needs.
How big is your project?
$50k

$100-$150k

$200-250k

$500k
Meet our design consultants
Our team of seasoned UX professionals, consultants, and analysts are adept at implementing our UX audit services. We bring empathy and experience to every project we work on, drawing on our deep experience across a diverse range of backgrounds and expertise.
Tom McClean

UX & Design Practice Lead

Federico Fernandez

Senior UX Designer

Jon Allen

Senior UX Designer

Bailey Costello

Senior UX Designer
Your questions answered
What is a UX Audit?
A UX audit is a comprehensive analysis of a software or enterprise application's user experience. It evaluates all aspects of the user's interaction with the product, including its design, usability, and accessibility, to identify areas for improvement and provide recommendations for enhancing the overall user experience.
What does UX audit services include?
UX audit services include a thorough evaluation of the software application's design, functionality, and user flow. Our UX audit service typically includes the following elements:
User research and testing
Heuristic evaluation
Competitor analysis
Content audit
Site architecture analysis
Functionality evaluation
Visual design review
Why do I need a UX audit service for my enterprise software application?
There are several benefits of having a UX audit performed on your enterprise software application. Some of these benefits include:
Improved usability and user satisfaction
Increased adoption and usage of the software application
Enhanced user engagement and retention
Increased productivity and efficiency
Improved overall ROI of the software application.
How is the UX audit process carried out?
The UX audit process typically includes several stages, including research and analysis, evaluation of the software application, and recommendation and implementation of improvements. The process also involves user testing, usability studies, heuristic evaluations, and expert reviews to identify areas for improvement.
The end result is a comprehensive report with findings and suggestions for improving the user experience of the enterprise software.
How do you communicate your findings to the client?
We present our findings and recommendations in a clear and concise manner, using data and visual aids to support our arguments. Our presentations are tailored to meet the specific needs and communication preferences of our clients.
We also ensure that all stakeholders are involved in the presentation and have the opportunity to ask questions and provide feedback.
Can you provide examples of successful industry-specific UX audit projects?
Yes, our team has extensive experience working with enterprise-level organizations in a variety of industries, including technology, finance, healthcare, and retail. Check out our examples of successful UX improvements we have made in enterprise applications.
Do you offer ongoing support after a UX audit is complete?
Yes, we offer ongoing support after a UX audit is complete to ensure that the recommended changes are implemented effectively and to provide assistance with any questions or issues that arise.
How much do UX audit services cost?
The cost of our UX audit services vary depending on the complexity of the project, the size of the enterprise application, and other factors.
We would be happy to provide you with a personalized quote based on your specific needs. Contact us here!
Quick facts about DOOR3
When it comes to choosing DOOR3 to achieve your audit goals, our numbers speak for themselves.
+

+

+

driven and talented professionals
UX audit key elements
A wide variety of elements are implemented during a UX/UI audit to get the most out of the engagement. While this is not an exhaustive list, we find that these key elements are frequently utilized in DOOR3's UX audit services.

User research and analysis

Don't audit UX without research first! Engage users in surveys, focus groups, testing, etc.
Develop a deep understanding of your target audience's needs.

User flow and interactions review

Map user flows and review interactions throughout the journey.
Identify roadblocks and areas of friction.

Design elements assessment and aesthetic design analysis

Analysis of visual identity involving color scheme, typography, forms, etc. 
Potential exploration into the benefits of a design system for a product.

Content and messaging evaluation

Involve stakeholders in development of messaging principles.
Assure messaging principles and visual language are in alignment.
Assess current copy alignment with proposed messaging principles.

Site structure and navigation analysis

Assess current information architecture surrounding the product.
Develop or expand sitemap to reflect the needs of users.

Technical and functional elements examination

Assess current information architecture surrounding the product.
Examine the status of technical elements and their current performance.
Define which elements are within a designer's scope of work and which would need to be implemented by developers.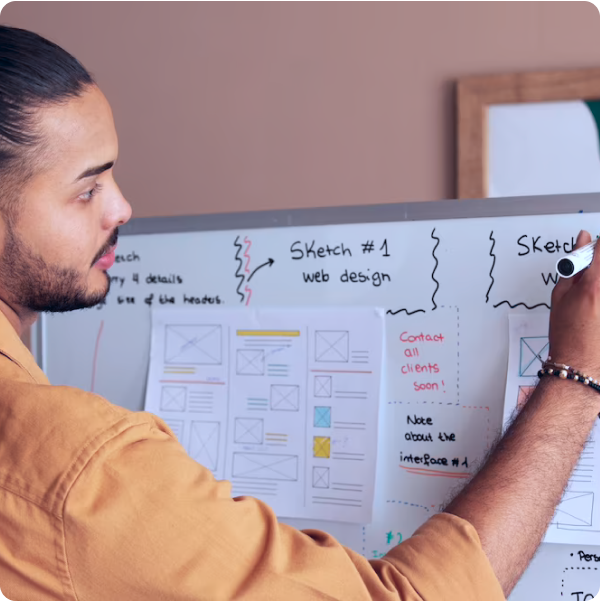 Insightful solutions ready for your sector
We understand your industry and speak your language
Discover actionable insights for UX improvements with our UX audit services