Build better with the premiere NYC construction software development company.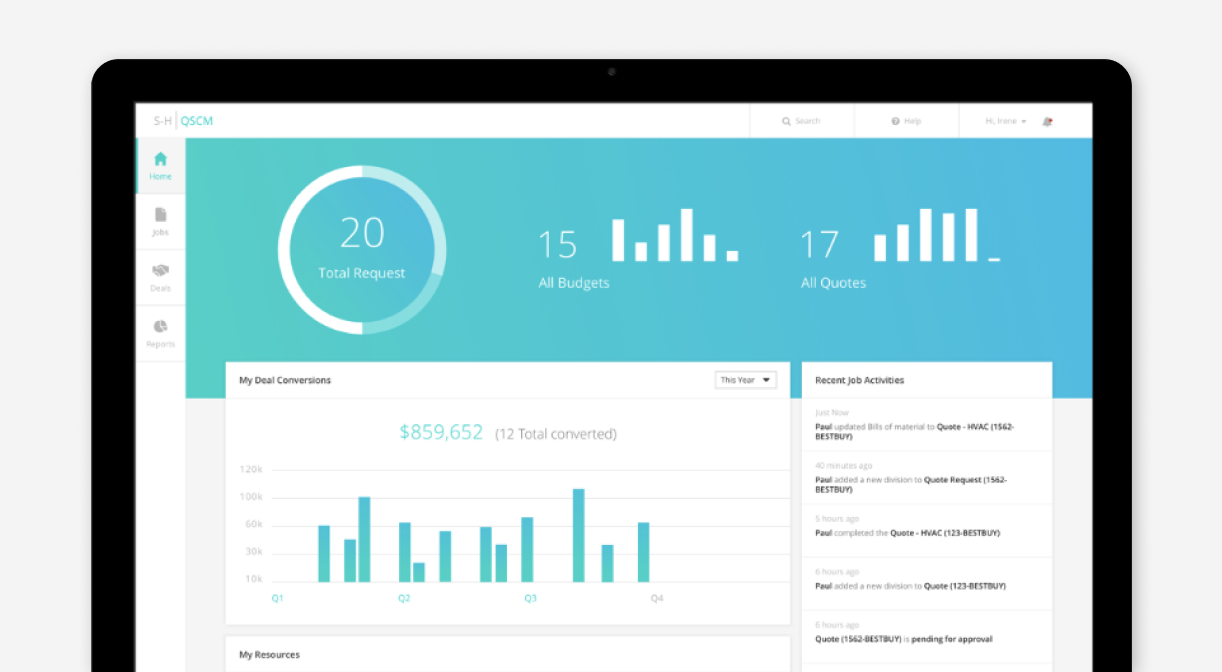 Are you looking for a construction development software solution that perfectly caters to your unique needs? Your search ends here. DOOR3 is your construction software development company committed to providing customized construction software development specifically designed to tackle the challenges faced by the construction industry.

At DOOR3, we recognize that each construction project comes with its own set of requirements, complexities, and objectives. That's why we take the time to collaborate closely with you to gain a deep understanding of your pain points and goals. Our team of expert developers works in tandem with your team to craft software that empowers you to streamline processes, enhance project management, and boost overall efficiency.

We pride ourselves on being more than just a construction software development company; we see ourselves as your dedicated partners in success. Whether you're a project manager seeking real-time tracking and effective communication, or a homebuilder looking for improved subcontractor management, we tailor our solutions to suit the diverse needs of construction professionals like you.

With our user-friendly interfaces and customizable dashboards, you'll find navigating even the most complex construction projects to be an effortless experience. Our construction development project management software equips you with powerful tools for scheduling, resource allocation, quality assurance, and cost control, ensuring that you maintain complete control over your projects, all at your fingertips.

We understand that the construction industry is constantly evolving, and we make it our mission to stay at the forefront of technological advancements. Our cutting-edge solutions and continuous innovation separate us from other construction software development companies, and ensure that your software remains future-proof. Whether you're breaking ground on residential masterpieces or embarking on ambitious infrastructure projects, our software grows with you and adapts to your evolving requirements.

Your success is our utmost priority, and we believe in forging lasting relationships with our clients. As you grow and succeed, we'll be right by your side, providing exceptional support and ongoing updates to ensure that your software performs optimally and stands the test of time.

Now is the perfect time to embark on a construction software journey that will revolutionize your projects and boost your productivity. Let our Construction Software Development Company be the architect of your software success. Together, we'll pave the way for seamless builds and triumphant achievements. Reach out to us today.
Why working with a construction software development company is key for success
Streamlined efficiency, enhanced productivity

Custom software developed by a construction software development company is designed with your workflows and processes in mind. By integrating seamlessly with your existing systems, our software eliminates inefficiencies and automates time-consuming tasks. This results in streamlined efficiency, improved productivity, and a significant reduction in manual errors. 

Empower your project management

Construction projects involve numerous moving parts, making effective project management crucial. Software developed with a construction software development company equips you with real-time project tracking, seamless communication tools, and centralized data access. With these features at your fingertips, you can ensure projects stay on track, easily manage resources, and make data-driven decisions.

Optimized resource allocation

Managing resources efficiently is key to controlling costs and maintaining project timelines. Custom construction software enables you to optimize resource allocation, ensuring the right materials, equipment, and workforce are allocated to each project. This level of precision leads to cost savings and minimizes resource shortages.

Enhanced collaboration, improved communication

Successful construction projects thrive on collaboration among team members and stakeholders. Working with an accomplished construction software development company can encourage effective communication and collaboration between shareholders and developers. With everyone on the same page, your team can work cohesively and achieve project goals with greater ease.

Data-driven insights for informed decisions

Access to accurate and up-to-date project data is vital for making informed decisions. Custom solutions generated by a construction software development company can provide valuable analytics based on the data collected throughout the project lifecycle. These insights empower you to identify trends, evaluate performance, and refine strategies for future projects.

Scalable, adaptable solutions for your growth

We understand that your construction business is continuously evolving. The solutions provided by a construction software development company are built to be scalable and adaptable, accommodating your changing needs as your company expands. 

Seamless integration, streamlined operations

Software solutions developed for construction are designed to seamlessly integrate with your existing software systems, including accounting, CRM, and ERP platforms. This creates a unified ecosystem, eliminating data silos, and optimizing your overall operational efficiency.

Compliance and security at the core

Any legitimate construction software development company must be able to ensure that your construction business complies with industry-specific regulations and adheres to stringent security standards. With greater control over data access and protection, you can confidently safeguard your sensitive information.

Gain a competitive advantage

By investing in our custom software solutions, you gain a significant competitive advantage in the construction market. A tailor made solution developed by a construction software development company will set your business apart from competitors, bolstering your reputation for delivering high-quality projects on time and within budget.
Why choose DOOR3 as your construction software development company?
Expertise that drives results

At DOOR3, we bring together a team of seasoned professionals with extensive knowledge in software construction and development. Our experts understand the nuances of your industry, allowing us to craft custom software solutions that align precisely with your business needs. With our collective experience and forward-thinking approach, we deliver results that elevate your construction operations to new heights.

Perfectly calibrated process

Long-term projects require meticulous planning and execution. At DOOR3, we manage projects using proven and trustworthy software development methodologies like Agile (SCRUM), RAD, and RUP. Our experienced team applies risk-mitigating techniques to ensure the best possible project outcome. With our perfectly calibrated process, you can expect efficient project management and seamless execution from this construction software management company.

Customer support and collaboration

Your journey with us as your construction software development company doesn't end with product delivery. We believe in building lasting relationships with our clients. Our exceptional customer support ensures that you receive timely assistance and guidance whenever you need it. We value collaboration and view you as an integral part of the development process, making your insights and feedback invaluable to the success of your project.

Innovation and future-readiness

The construction industry is continuously evolving, and so are we. As your tech-forward construction software development company, we are committed to staying at the forefront of technological advancements, embracing innovation, and incorporating the latest industry trends into our solutions. With us as your partner, you can rest assured that your custom software will remain future-ready, scalable, and adaptable to the changing needs of your business.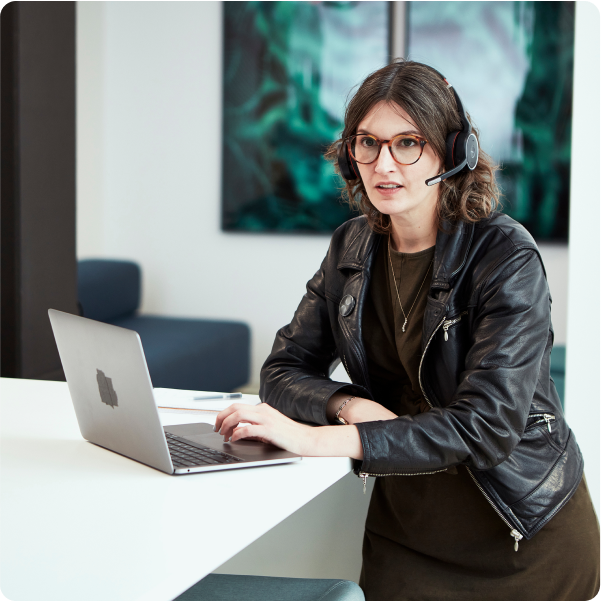 Our comprehensive construction software development solutions
Construction project management software

Streamline your construction project management with our custom software solutions. From project planning and scheduling to resource allocation and progress tracking, our project management software empowers you to stay on top of every aspect of your projects. Enhance communication, manage timelines, and optimize resource utilization, all in one user-friendly platform from the top NYC construction software development company.

Construction resource management software

Efficiently manage your valuable construction resources with our custom resource management software. Ensure optimal allocation of materials, equipment, and workforce across your projects. With real-time data insights, you can make informed decisions to minimize waste, reduce costs, and maximize productivity.

Construction collaboration platform

Foster seamless collaboration among your teams, suppliers, and clients with our construction collaboration platform. Share documents, updates, and critical project information in real-time. Enhance communication and coordination to minimize delays and deliver successful projects that exceed client expectations.

Construction ERP software

Elevate your construction business with our all-in-one Construction ERP (Enterprise Resource Planning) software. From financial management to project accounting, procurement, and human resources, our ERP solution integrates all aspects of your operations, providing a unified platform for efficient business management.

Construction document management system

Safeguard your construction project documents and data with our secure document management system. Access critical information quickly and securely, while maintaining compliance with industry-specific regulations. Organize, store, and share documents with authorized stakeholders, ensuring data integrity and confidentiality.

Custom reporting and analytics

Gain valuable insights into your construction projects with our custom reporting and analytics solutions. Generate detailed reports, track performance metrics, and identify trends for informed decision-making. Our analytics tools empower you to evaluate project performance and make data-driven improvements.

Mobile construction apps

Embrace mobility and flexibility with our mobile construction apps. Access project information, collaborate on-the-go, and manage tasks from your mobile devices. Our mobile apps keep your team connected and informed, ensuring seamless project execution from anywhere.

Integrations and customization

We understand that every construction business has unique requirements. Our software services offer seamless integrations with existing systems, such as accounting, CRM, and ERP platforms. Additionally, we provide customization options to tailor the software to your specific business needs.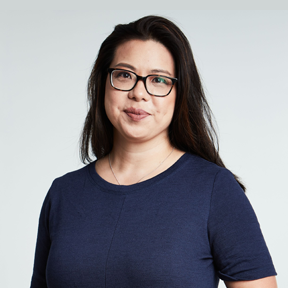 Need more help?
Customized Solutions to Drive Success

Discover the Possibilities with a Free Quote
Unlock the Potential of Your Project

Share Your Requirements with Us
Your trusted software development company for global teams
Industry experts we partner with as a construction software development company
Top construction companies

We partner with leading construction companies that are renowned for their impressive portfolio of projects, strong financial standing, and exceptional track record in delivering complex and large-scale construction ventures. These companies are pioneers in the industry and are known for setting benchmarks in construction excellence.

Major infrastructure developers

We serve major infrastructure developers that specialize in building and managing critical infrastructure projects, such as bridges, roads, airports, and utilities. These industry leaders play a pivotal role in shaping modern cities and regions, and they require sophisticated software solutions to optimize their project management and resource allocation.

Renowned real estate developers

Our services extend to renowned real estate developers who are experts in creating iconic residential, commercial, and mixed-use properties. These industry leaders focus on delivering high-quality projects that leave a lasting impact on urban landscapes.

Top engineering firms

We collaborate with top engineering firms that provide innovative engineering solutions for various construction projects. These leaders in the engineering domain seek software solutions to streamline their engineering processes, enhance collaboration with architects and contractors, and ensure seamless project delivery.

Prominent construction consulting companies

Our services also cater to prominent construction consulting companies that offer specialized expertise and advisory services to other players in the construction industry. These industry leaders require software solutions to manage and analyze vast amounts of construction data to make data-driven decisions and deliver value to their clients.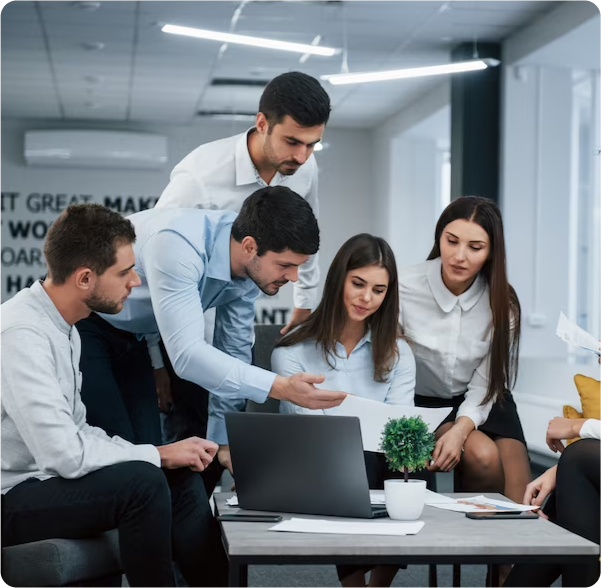 A construction software development company embracing automation
Automating construction processes

Our construction automation solutions encompass a wide array of technologies, including robotics, artificial intelligence (AI), Internet of Things (IoT), and machine learning. 

Enhancing project efficiency and speed

With automation, construction projects can achieve unprecedented levels of efficiency and speed, accelerating project timelines and delivery. As a result, construction companies can take on more projects and meet tight deadlines with confidence.

Ensuring precision and quality

Automation minimizes human error, ensuring precision and consistency in construction processes. By following predefined algorithms and standards, construction tasks are executed with a high level of accuracy, leading to superior quality and reduced rework.

Optimizing resource utilization

Automated systems analyze data in real-time, allowing for optimal resource utilization. Whether it's materials, equipment, or workforce, construction automation ensures that resources are deployed efficiently, reducing waste and cutting costs.

Improving safety and reducing risks

Automation can take on dangerous and physically demanding tasks, mitigating risks to workers' safety. By reducing the need for human presence in hazardous environments, construction automation enhances job site safety and minimizes accidents.

Seamless integration with custom software

Our construction automation solutions can seamlessly integrate with custom software developed specifically for your construction business. By combining automation with tailored software, you can achieve a comprehensive digital ecosystem that empowers your organization with real-time insights, analytics, and control over your projects.

Embracing the future of construction

With construction automation, the industry is entering a new era of efficiency and innovation. At DOOR3, we are committed to partnering with construction businesses to embrace this future and harness the full potential of automation in transforming the way we build, where other construction software development companies are still far behind in their acceptance of new technologies.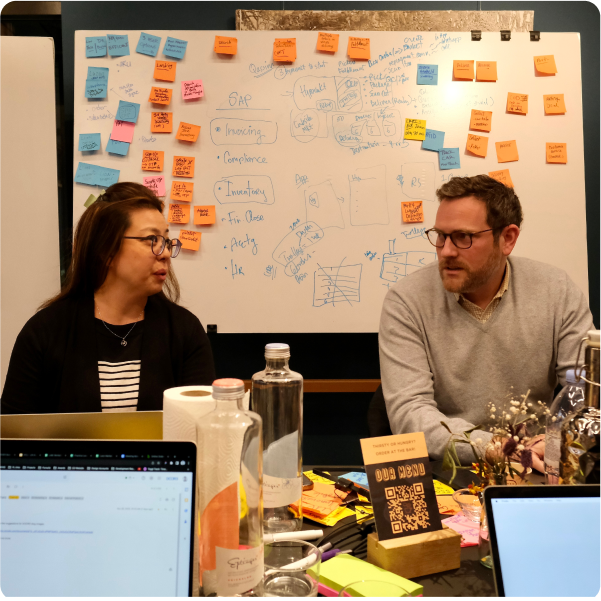 Meet our expert team of construction software development consultants
Meet our specialized team of construction software development consultants. With a wealth of expertise and a passion for innovation, our consultants bring invaluable insights and skills to construction software development. As seasoned professionals, they possess a deep understanding of the unique challenges and requirements that construction companies face.
Alex Asianov

Founder & President

Amy Lo

Principal Consultant

Laena Ilk

Director of Solution Architecture

Bart Michalak

Business Analysis Practice Lead
Quick facts about DOOR3
DOOR3, your trusted construction software development company
+

+

+

driven and talented professionals
Your questions answered
What does DOOR3 specialize in?
DOOR3 specializes in providing cutting-edge software solutions tailored specifically for the construction industry. We develop custom construction software that ranges from construction project management to construction ERP systems, meeting your unique requirements and streamlining your operations.
How experienced is the team at your construction software development company?
Our construction software development team is highly experienced and possesses in-depth knowledge of both the construction and software development domains. With years of expertise in developing innovative software solutions, we are well-equipped to deliver optimal results for your construction business.
Can you customize your construction software to match our business processes?
Absolutely! We take pride in offering fully customizable solutions as your construction software development company. Our team works closely with you to understand your workflows and requirements, ensuring that the software aligns perfectly with your business processes for maximum efficiency.
How do your construction software solutions improve project management?
Our construction software solutions are designed to enhance project management by providing real-time visibility into project progress, resource allocation, scheduling, and communication. With our software, you can streamline project tasks, minimize delays, and optimize resource utilization for successful project outcomes.
Does your construction ERP software development services cover all aspects of our construction operations?
Yes, our construction ERP software is comprehensive and covers a wide range of aspects, including financial management, project accounting, procurement, human resources, and more. It integrates all critical functions to provide a unified platform for managing your construction operations efficiently.
How do your solutions as a construction software development company contribute to construction industry growth?
Our software solutions empower construction companies to improve productivity, reduce costs, and enhance collaboration. By automating manual tasks, optimizing resource management, and providing data-driven insights, our software contributes to sustainable growth and success in the construction industry.
What security measures do you have in place to protect our sensitive construction data?
Data security is of utmost importance to us. We implement robust security measures, including encryption, secure access controls, and compliance with industry data protection standards, to ensure that your sensitive construction data remains safe and confidential.
Can your software solutions be integrated with our existing systems?
Yes, the solutions our construction software development company provides are designed with seamless integrations in mind. We can integrate our software with your existing systems, such as accounting, CRM, and procurement platforms, to create a unified digital ecosystem that streamlines your operations.
Do you provide ongoing support and updates for your software solutions?
Absolutely! Our commitment as your construction software development company extends beyond the initial implementation. We provide continuous support, regular updates, and training to ensure that you get the most out of our construction software solutions as your business evolves.
How can we get started with your construction software development company?
Getting started with us is simple! Reach out to our team through the contact information provided on our website, and we will be delighted to schedule a consultation to discuss your construction software needs and how our solutions can transform your business.