Work with the people who build for Pepsi, AIG, and Cadwalader.
For more than two decades, we've sourced and developed some of the best talent in the industry. Our team members come with years of experience, deep understanding of their discipline, and are highly adaptable to any project type.
Why choose our staff augmentation services?
Elite Talent Pool

DOOR3 boasts a rich and diverse team of skilled professionals across various disciplines. Our rigorous selection process ensures that we handpick the best-suited experts to seamlessly integrate into your existing team.

Expertise and Experience

With years of experience in providing staff augmentation services, we have honed our processes to perfection. Our team of industry experts brings a wealth of knowledge to the table, ensuring your projects receive top-notch guidance and execution.

Seamless Collaboration

We prioritize effective communication and collaboration, ensuring our augmented staff becomes an extension of your in-house team. Together, we work as a unified force to achieve remarkable results.

Transparent and Trustworthy

We believe in transparency and open communication with our clients. You can trust us to deliver on our promises, maintain confidentiality, and uphold the highest standards of professionalism.
Incomparable talent at your fingertips with DOOR3
Whether you need developers, designers, or consultants, our flexible staff augmentation services ensure you have the right talent at the right time. Say goodbye to prolonged hiring processes and hello to immediate results with our proven Staff Augmentation services.
Staff augmentation services we offer
Temporary Staff Augmentation

Temporary professionals on a short-term basis

Contract Staff Augmentation

Professionals on a fixed-term contract basis.

Project-Based Staff Augmentation

Staff augmentation resources specifically for a particular project.

Dedicated Staff Augmentation

An entire team of professionals dedicated to working solely on your project.

Part-Time Staff Augmentation

Hire professionals on a part-time basis.

Remote Staff Augmentation

Remote resources who work from their own locations.
Staff augmentation for development
Staff augmentation for design
The development nitty gritty
Frontend
Languages
Javascript/Typescript
HTML
CSS (SCSS, SASS, LESS)
Frameworks, Libraries & Tools
Angular 2+/AngularJS
React
Next.JS
Blazor
Backend
Languages
C#
Javascript/Typescript
PHP
C/C++
Python
Golang
Java
SQL
Frameworks
.Net
Node.js
Express
Nest.js
Symfony
Databases
Microsoft SQL
MySQL
PostgreSQL
MongoDB (NoSQL DB)
CMS/Platform
Drupal (PHP)
Wordpress (PHP)
Sharepoint
AQA
Cypress.io + Javascript
Selenium + C#
DevOps
AWS
Azure
GitHub
GitLab
Kubernetes
Award-winning design and development
2023 Web Excellence Award Winner,
UX Mobile Development
2022 Web Marketing Association's
WebAwards Winner, in Two Categories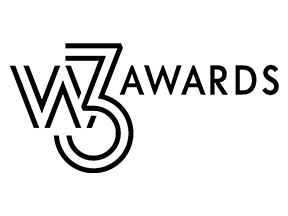 2022 W3 Award Winner,
Education Websites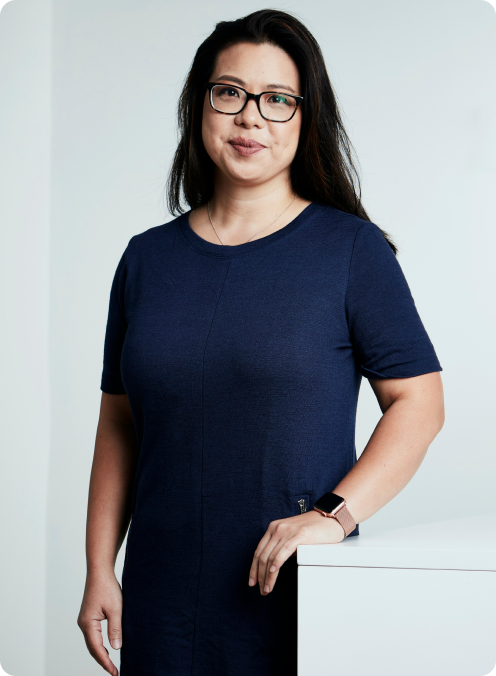 Amy Lo, Principal Consultant
Business Process Management and Re-engineering
Program and Project Management
Organizational Change Management
Business Development
Product Development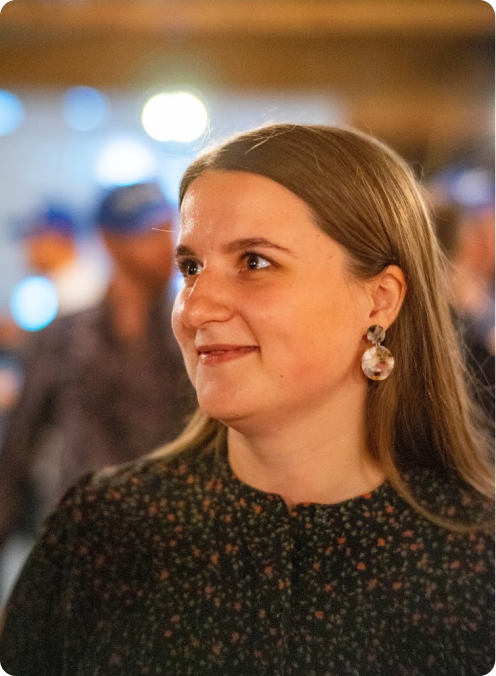 Valentina Kerzhentseva, Senior Project Manager
Business Process Management and Re-engineering
Program and Project Management
Organizational Change Management
Business Development
Product Development
Your questions answered
What is a UX Audit?
A UX audit is a comprehensive analysis of a software or enterprise application's user experience. It evaluates all aspects of the user's interaction with the product, including its design, usability, and accessibility, to identify areas for improvement and provide recommendations for enhancing the overall user experience.
What does UX audit services include?
UX audit services include a thorough evaluation of the software application's design, functionality, and user flow. Our UX audit service typically includes the following elements:
User research and testing
Heuristic evaluation
Competitor analysis
Content audit
Site architecture analysis
Functionality evaluation
Visual design review
Why do I need a UX audit service for my enterprise software application?
There are several benefits of having a UX audit performed on your enterprise software application. Some of these benefits include:
Improved usability and user satisfaction
Increased adoption and usage of the software application
Enhanced user engagement and retention
Increased productivity and efficiency
Improved overall ROI of the software application.
How is the UX audit process carried out?
The UX audit process typically includes several stages, including research and analysis, evaluation of the software application, and recommendation and implementation of improvements. The process also involves user testing, usability studies, heuristic evaluations, and expert reviews to identify areas for improvement.
The end result is a comprehensive report with findings and suggestions for improving the user experience of the enterprise software.
How do you communicate your findings to the client?
We present our findings and recommendations in a clear and concise manner, using data and visual aids to support our arguments. Our presentations are tailored to meet the specific needs and communication preferences of our clients.
We also ensure that all stakeholders are involved in the presentation and have the opportunity to ask questions and provide feedback.
Can you provide examples of successful industry-specific UX audit projects?
Yes, our team has extensive experience working with enterprise-level organizations in a variety of industries, including technology, finance, healthcare, and retail. Check out our examples of successful UX improvements we have made in enterprise applications.
Do you offer ongoing support after a UX audit is complete?
Yes, we offer ongoing support after a UX audit is complete to ensure that the recommended changes are implemented effectively and to provide assistance with any questions or issues that arise.
How much do UX audit services cost?
The cost of our UX audit services vary depending on the complexity of the project, the size of the enterprise application, and other factors.
We would be happy to provide you with a personalized quote based on your specific needs. Contact us here!