DOOR3's variety of financial software development services provide expert solutions in custom financial software development.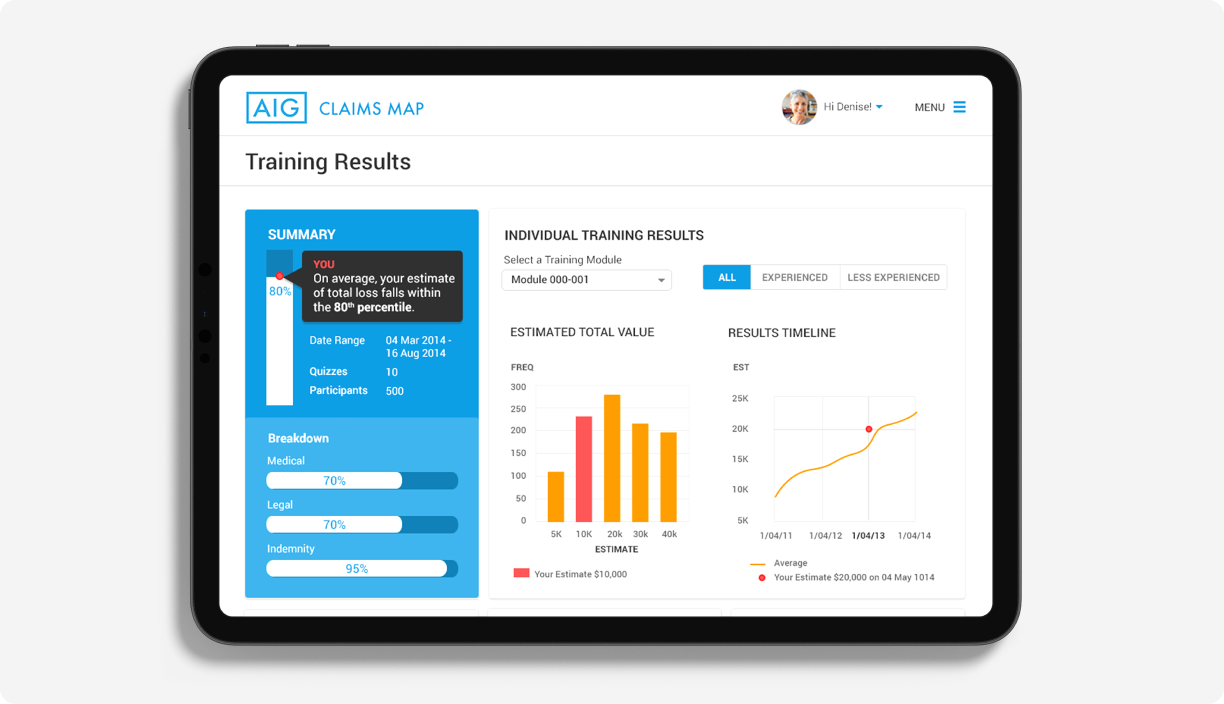 We recognize the importance of thoughtful and detailed financial software development services, and provide businesses with agile financial & insurance software development that covers all aspects from start to finish
What you can expect from our financial software development services
Custom software development services for financial firms facing unique challenges

Every player in the financial service industry faces unique challenges that require holistic problem solving and continuous iteration.

Our talented team of financial software development consultants and developers know how to find the core of an issue to deliver the most effective solution possible.

Decades of experience in banking & financial software development

When it comes to the top financial software development companies, DOOR3 is hard to compete with. We've been building software for over twenty years, covering a wide variety of projects ranging from world class decision making interfaces to Intranet redesigns & business intelligence dashboards.

We are no strangers to going off the beaten path if it means better results for our clients.

In-depth security consideration

Financial service providers must take a hyper-proactive approach to managing security to protect both the interests of their clients and themselves.

Our financial software development services help ensure the safety of your data and keep your company within compliance.

Accurate and expedited information

Banking & financial software development requires platforms to be highly accurate and extremely prompt when delivering financial reports.

Our developers create light and reactive software for precise financial operations, and our QA team commits to rigorous testing protocols to ensure accuracy.

Integrate with existing platforms

Not looking to start from scratch? Have a solution that just needs to be brought to the 21st century? Our financial software development services extend into both legacy software migrations and updates, giving you the versatility your business requires

Full compliance with regulatory figures

Financial services software development projects must always meet compliance requirements set forth by state and federal regulators. Our solutions always meet the most current financial standards of your region.

We do it all from start to finish

Our financial software development services are holistic. An in-depth discovery process provides us with all the information necessary to design, build, and implement your next big product. Everything you need an email away.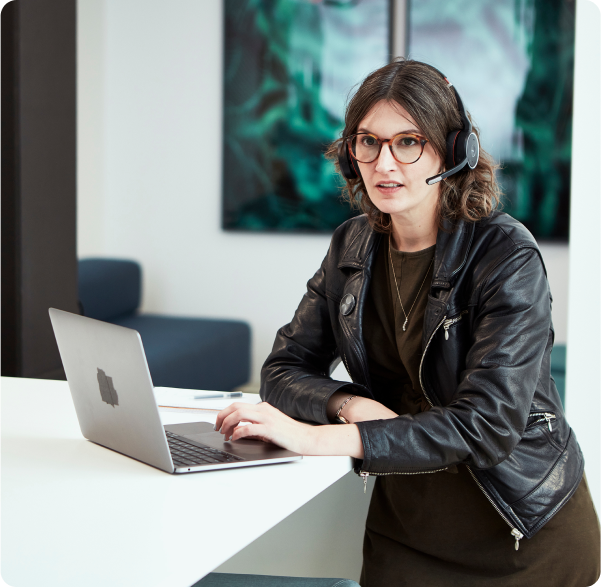 Why choose DOOR3 for financial software development services
Expertise in software development for financial services industry

Highly experienced in financial services software development

Cutting edge technical capability and knowledge of the best options for development 

Software solutions that meet your needs and streamline your business

Customized solutions in financial software development

Improve your efficiency with a solution built to handle your unique business challenges

Utilize stakeholder and user feedback for highly optimized banking & financial software development

Build scalable and flexible solutions that can adjust for growth and changes at various rates

Security as a priority

Security considerations implemented early in process

Stringent data protection to keep your data safe from cyber threats

Compliance with industry standards and regulations ensuring a safe and secure experience

Agile development methodologies

Agile methodology utilized to keep projects on time and on budget with continuous visibility
Highly communicative process embracing collaboration to make sure all feedback is reviewed and implemented
Expedited iterating set by sprints to continually improve your software solution

Regulatory compliance

Total compliance within all relevant regulatory requirements and industry standards
Frequent updating and maintenance available to adjust with changing regulations and security concerns
Rigorous testing to guarantee that financial services software meets regulatory requirements

Always available for our clients

Our financial software development services don't stop when a project ends. Receive additional maintenance support far beyond the date of completion
Keep business disruptions to a minimum with quick responses and expedited timelines
Update and upgrade your financial software development products and keep everything optimized

Reputation and track record

20+ years of experience in financial software development services
Numerous case studies showcasing DOOR3's ability to successfully deliver financial & banking software development services 
Highly regarded with countless testimonials and glowing feedback from our clients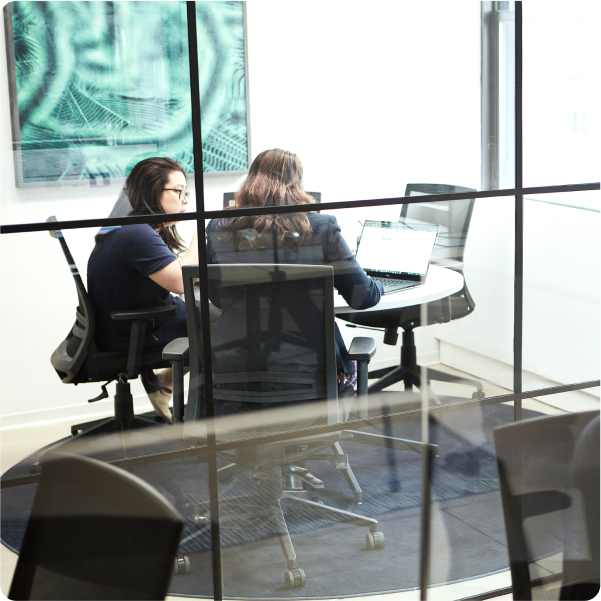 Success stories: financial software development services
We've built some incredible platforms over the past couple years for financial services companies in desperate need of an efficient solution. From enterprise-scale decision making systems to custom intranet platforms, DOOR3 has the capability to solve the current problems your team is facing.
"The team at DOOR3 performed exceptionally. Their communicative approach supplemented their skilled expertise. Their research and consulting background was also noteworthy. Customers can expect a team of resources that deliver on time and within budget."
COO,
Financial Services Consulting Firm
Our financial software development process
1

Initial consultation

Spend 30 minutes with one of our primary consultants
Establish needs and scope of your financial software and development budget
Agree upon whether there is a mutual fit between DOOR3 and your organization

2

Conduct a technical discovery

Engage in a low cost exploration before spending large amounts of capital on a high-risk project
Work with DOOR3 analysts, engineers, and designers to build an in-depth understanding of your business and a detailed financial software development services estimate
Spend time with your DOOR3 team breaking down the results of your discovery and the roadmap we would use to build a product that meets your needs

3

Build your financial custom software development MVP

DOOR3 developers begin the process of building your product with all agreed upon stakeholder elements in mind 
Test development build to ensure proper functionality and usability rates
Showcase products to stakeholders regularly and iterate the product based on said feedback

4

Deploy

Prepare the deployment environment and set up all necessary infrastructure
Finalize software configuration and any additional stakeholder requirements
Final round of testing and quality assurance to guarantee the new product is working as expected before deployment

5

Support

Continual maintenance and management of the final product of the engagement
Search for additional iteration opportunities based on stakeholder needs
Integration of new technologies as need arises, keeping you technology stack modern and competitive
The capabilities of our financial software development services
Operational platforms

Custom financial software development to unify all business operations with a single platform
Streamline and automate clunky business functions
Increase operational efficiency and reduce costs

Portals

Connect workforces across different lines of business
Enable easy access to core information
Improve collaboration and communication

Data visualizations and reporting platforms

Create optimized landing pages for data insights
Integrate with back-end platforms for seamless data flow
Gain valuable insights for strategic decision making

Existing product improvements

Bring legacy applications up to date with modern design and functionality
Improve user experience and productivity
Increase the longevity and value of your existing products

System integration

Connect existing applications and third-party software for data-driven insights
Enable digital workflows and automation
Improve reporting and visibility across systems

Enterprise architecture

Develop a tech foundation to link financial software and consolidate operations and data
Future-proof your technology investments Streamline IT management and reduce costs

Customer interfaces

Develop intuitive, user-friendly interfaces for your customers
Enhance customer experience and satisfaction
Gain a competitive edge in the market

New applications

Consultation and prototype development for new applications
Speedy launches to capitalize on new business opportunities
Harness the power of your valuable data with cutting-edge technology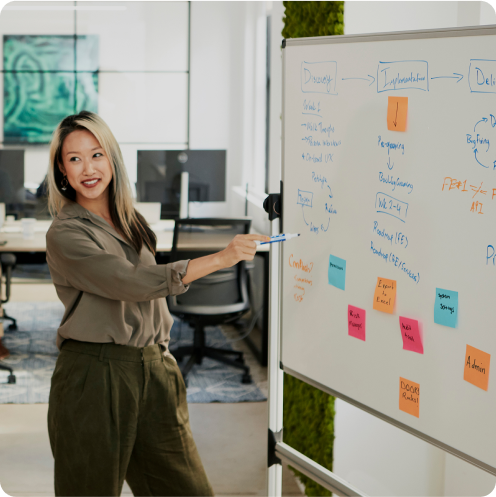 Need more help?
Customized Solutions to Drive Success

Discover the Possibilities with a Free Quote
Unlock the Potential of Your Project

Share Your Requirements with Us
Trusted by top companies across the globe for financial software development
Financial software development for fintech and beyond
At DOOR3, our experience with financial software development covers a wide range of sectors. We specialize in banking & financial software development, as well as financial software development services for fintech firms that want to stay ahead of the competition. Our team of experts can help you navigate the confusing world of custom financial software development with ease.

Here are some of the areas we can help with:

Financial software app development

Mobile financial software app development for company sizes ranging from startup to enterprise

Get the most out of your financial software app development with the best modern options for mobile development framework

Seamless deployment and maintenance options available during the DOOR3 financial software app development process

Financial market software development

Build trading or market-scanning platforms with DOOR3 financial market software development
Utilize our financial market software development services for multi-system integrations or migrations
Combine DOOR3 financial market software development with our mobile application services to give your user the power of your product at their fingertips

Financial & banking software development services

Custom financial software development for banks and credit unions
Utilize our financial & banking software development services for automated business operations and customer acquisition
Join countless other clients in building payment processing solutions through DOOR3's financial & banking software development services

Data visualization dashboards

Financial software development products should be easy to analyze, ensure readability with data visualization services
DOOR3 financial software development consultants work with your stakeholders to establish KPIs and data that needs immediate and accurate visibility 
Gain high-level oversight of your business a matter of seconds

Financial & insurance available to guide you through the process from start to finish

Comprehensive financial and insurance guidance throughout the entire process

Assurance that your financial and insurance requirements will be handled with care and attention to detail

Risk management software

Identify and assess market risk and the level of risk it imposes
Run scenario analysis to see financial performance impact
Automate reporting with data visualizations for scenario analysis
How we deliver
As a custom software development company for financial firms, we're committed to delivering high-quality financial software development services. Financial software solutions development can be time intensive and challenging, but DOOR3 has proven to streamline the financial software app development process, particularly when compared to other financial software development companies. 
To achieve such effective financial software application development, we follow an established methodology that combines our deep expertise in software development with our understanding of the financial industry. Our delivery process is designed to be flexible, transparent, and collaborative, and we work closely with our clients to ensure that their goals are met at every step of the way.
Financial industry software development covers a wide range of businesses and needs
Banking & financial software development

Capture user analytics and business intelligence to inform the strategic decisions of your stakeholders
Improve user engagement with streamlined journeys with intelligent information architecture
Utilize AI in financial software development and automate fraud detection

Financial & insurance software development

Reduce manual tasks within account management and customer services
Create streamlined claims processing and management platforms
Use custom software to assist with managing compliance regulations such as SOX and GDPR

FinTech software development

Scale existing software to meet the demands of your platforms growing user base 
Build a custom solution to match the needs of your business
Stay competitive with open API solutions that utilize third party integrations for more service options

Accounting & auditing software development

Automate exchange rates for multi-currency support
Streamline tax management with simplified dashboards and visuals
Simplify forecasting tools and create easier budgeting for your users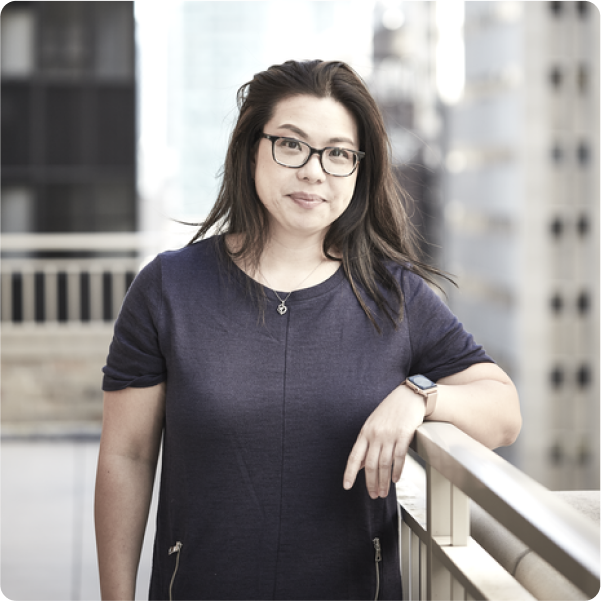 DOOR3 deliverables: financial software development services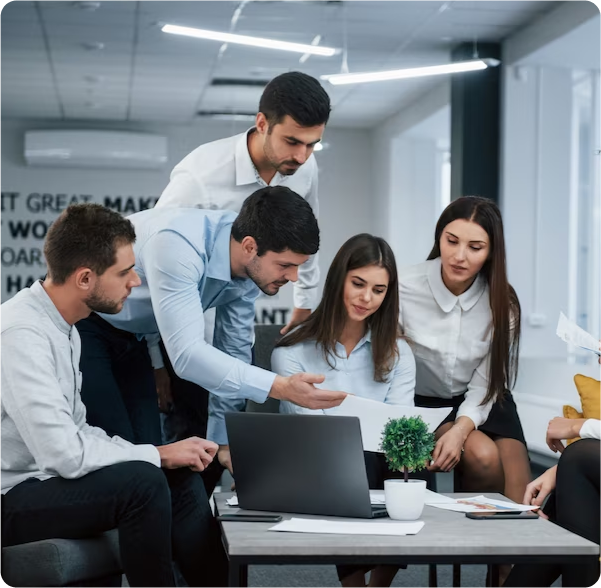 Bespoke financial software solutions

Walk away from a DOOR3 engagement with a fully optimized software solution, fully implemented and ready for consumer engagement
Agile development keeps development moving and an open line of communication between stakeholders and your DOOR3 team

Access to new technology

Build a technology stack as powerful as your business and soar over your competitor's capabilities
Highly scalable and agile, our software solutions grow with your business instead of weighing you down

Streamlined business operations

Automation and improved efficiency reduce manual or repetitive tasks for smoother operations 
More employee bandwidth made available through reducing bottlenecks in operation processes

Improved user experience

Work with our team of graphic designers to create not only a highly effective solution, but a highly effective solution that users enjoy engaging with
Increase retention and decrease bounce rates with experience design that opens the door to a higher return on investment

Data visualization for strategic decision making

Turn complex data sets into easy to read visualizations for deeper insights
Utilize KPI tracking to inform strategic decision making with your stakeholders

Comprehensive support from start to finish

Whether you're building from the ground up or just looking to migrate legacy software, DOOR3 has you covered from pre-planning all the way to launching your MVP
Comprehensive consultation paired with frequent maintenance keeps projects up and running for years to come
Action steps for your financial software development journey
Whether you're new to the world of custom financial software development or have previously worked with other financial software development companies, there are a few next steps to get started with DOOR3 development.

Schedule a quick call with us

Sign up here for a 30 minute free consultation with one of our experienced consultants. We will lay out your goals for the project, any business needs, and the timeframe you're looking to work within.

Begin your technical discovery

A DOOR3 technical discovery takes all the guesswork out of a project and gets you the answers you need. During a discovery, our team does an in-depth analysis of your current business and what solutions best match your needs.

Get your custom roadmap

At the end of your discovery, we will present our findings in an easy to understand format that details the exact plan we will take to complete your project on time and within budget. When our discovery concludes, you have the option of taking your roadmap and shopping it around to other vendors, or start working with us right then

Begin building your custom solution

Once you make your decision to work with us, we hit the ground running with collaborative conversations between our team and your stakeholders. Utilize DOOR3 designers, engineers, consultants, analysts and more to build your solution with a holistic approach in mind.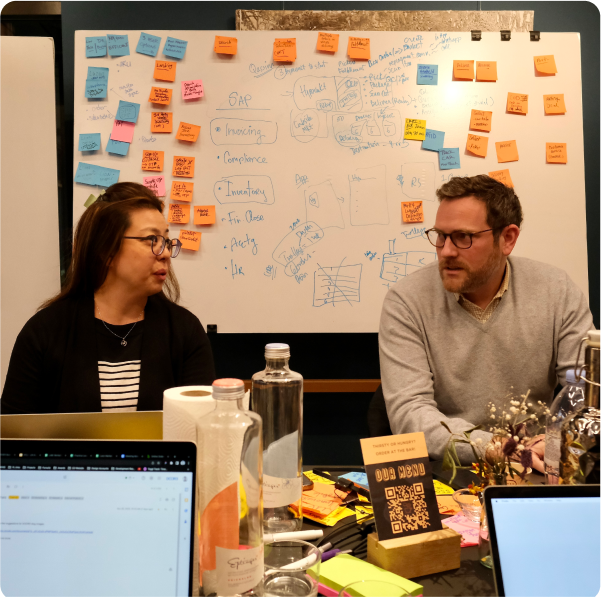 Deliverables of our financial software development services
Custom financial software development built to meet your needs and provide efficient solutions
Award winning UI/UX design to increase user engagement and adoption
Secure platforms built for scale with future growth in mind Integrations with third party or previously existing solutions for a seamless user experience Support and maintenance options to keep your solution running for years as well as it did on day one Training and documentation to ease the transition for your new solution's internal users  Cutting edge cybersecurity measures to prevent compromising your most sensitive financial information.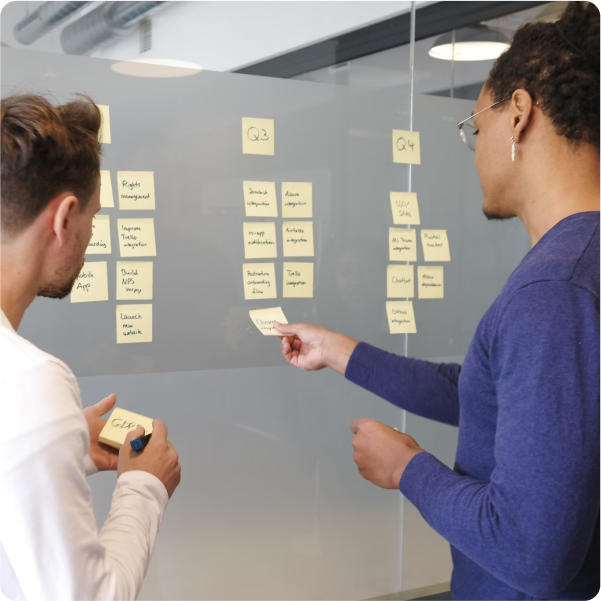 Meet our team of experienced consultants specializing in financial software development
Our team of seasoned development professionals have decades of experience in financial software development. They bring an immense level of value to every project they work on, ensuring that we always deliver the best solutions to our clients. From analysts to engineers to quality assurance specialists, we can build your dream financial software development project on time and within budget.
Michael Montecuollo

Director of Principal Consulting

Amy I. Lo

Principal Consultant
Quick facts about DOOR3
Client satisfaction is our number one priority, here are some number one priorities for considering us for your next project
+

+

+

driven and talented professionals
Your questions answered
What is financial software development?
Financial software development is the process of creating digital solutions that support and streamline processes relating to financial services, products, and transactions.
Financial software solutions can be found in any industry that deals with managing financial transactions, optimizing portfolios, analyzing financial data, or automating financial processes. Financial software development is crucial for streamlining businesses operations and creating more competitive services for your clients.
What type of financial software can you develop?
We can develop financial software capable of a variety of applications for industries like banking, insurance, fintech, healthcare, and more.
We've worked with countless companies and a vast range of industries. If you're curious about our capabilities within your specific space, please contact us.
What are the benefits of using financial software in my business?
Engaging in custom financial software development opens the door to a wealth of opportunities that can simplify business operations and increase your business's potential ROI. Many organizations are stuck using legacy software that slows down their growth potential.
Bespoke financial software built with the needs of your company in mind provides a substantial competitive advantage and helps to futureproof your business for decades to come.
How long does it typically take to develop financial software?
The timeline for financial software development is entirely unique to the scope of the project. The specific timeline for your project will be estimated during a technical discovery phase, where we identify the team working with you and the specific sprint periods they will follow to keep everyone on time and within budget.
How do you ensure the security of financial software?
Security is a very serious consideration when building custom software, and at DOOR3 we use a variety of techniques in line with current industry standards to protect you against cyberattacks. These are very technical processes, to learn more, contact us.
Can you provide ongoing support and maintenance for the financial software you develop?
DOOR3 frequently provides ongoing support and maintenance to our clients. We also provide updates to existing software to utilize new technologies for the benefit of your business.
What technologies do you use for financial software development?
We can learn to use any specific technologies you might be looking for when building your bespoke software solution. Generally speaking, we frequently use React and Angular to build with, and utilize AWS or Azure for your cloud database needs. We use what is best for each client. If you are looking to work with a specific technology, we are happy to explore that option with you.
What do Financial Software Development Companies do?
Financial software development companies are responsible for designing, developing, and maintaining software solutions that support business operations for financial services companies. The scope of capability may vary between businesses, as some don't have the proper resourcing to construct a solution from start to finish. At DOOR3, we take a custom financial software development project from pre-planning to deployment, with additional services offered for maintenance and support.
Transform your business with custom financial software development from the industry experts at DOOR3.