A design system is a collection of guidelines and reusable components that maintain consistency across a brand, while accelerating scalability.
Why use a design system?
Consistency
A library of predefined, reusable components and patterns connected to a single source of truth ensures brand consistency across multiple projects.
Efficiency
Designing and developing new interfaces with premade modules greatly improves efficiency while reducing the amount of documentation required.
Scalability
A design system is a living artifact. As the needs of your business evolve, the system scales with them. A well-nurtured system is the investment that keeps on giving.
Parts of a design system
Guidelines
We work with you from the ground up. Considering your brand identity, current and future needs, we create a set of guidelines and documentation that govern everything in the system. A grid system, color palette, and typograhic scale are some of fundamental building blocks of a design system.
Components
The component library forms the nuts and bolts of the design system — a set of reusable, modular building blocks that allows for rapid designing and iteration on digital products at large scale. Stateful components are created with use cases built in and ready for development.
Patterns
Using the component library as the foundation, we scale up to define larger structures called patterns. Repeating modules are identified and created allowing for fast and consitent designs. Patterns can include navigation, form templates, data tables, and anything else that's needed.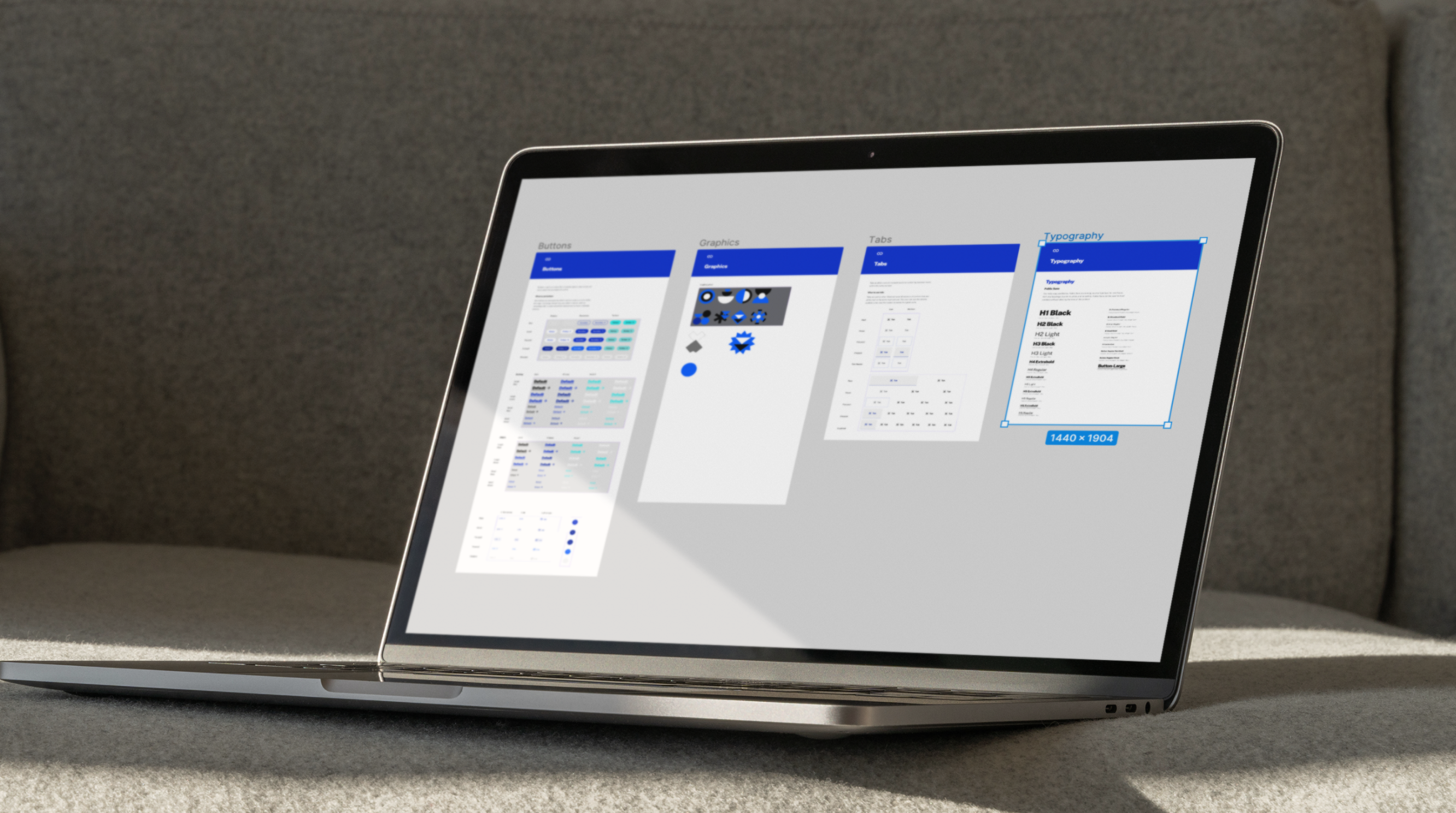 Building a design system
DOOR3 design system builds are generally broken into four sections, each just as important as the one to follow.
Initial Assessment
At the outset of your project, we work with you to understand the problems being faced by your organization. No two companies are alike, and we tailor the discovery process to suit the needs and goals of your project.
Definition of Scope
Once we understand your needs, we create a roadmap for production. This includes a definitive list of components and patterns that make up the design system, any planned future enhancements, and a timetable for design and implementation.
Design and Iteration
With map in hand, we begin to create the foundations of a new design library. We work iteratively and collaboratively, sharing our progress along the way to ensure that everything is being designed up to the standards and needs of your company.
Handoff and Support
Once our guidelines, components, and patterns are complete, we assist in the next steps, whether that means facilitating handoff to your team or passing the ball to our own DOOR3 developers. As your project grows and unfolds, we stay close to ensure seamless integration and help to nurture the evolution of your design system.
Our website was built and designed using our own in-house design system, making it easy for us to quickly iterate and keep our design and development teams in sync.

Like our work? Get in touch and find out what we can do for your company today.
Select a level of complexity
$50k

$100-$150k

$200-250k

$500k