Empowering businesses with the best mobile app developers in NYC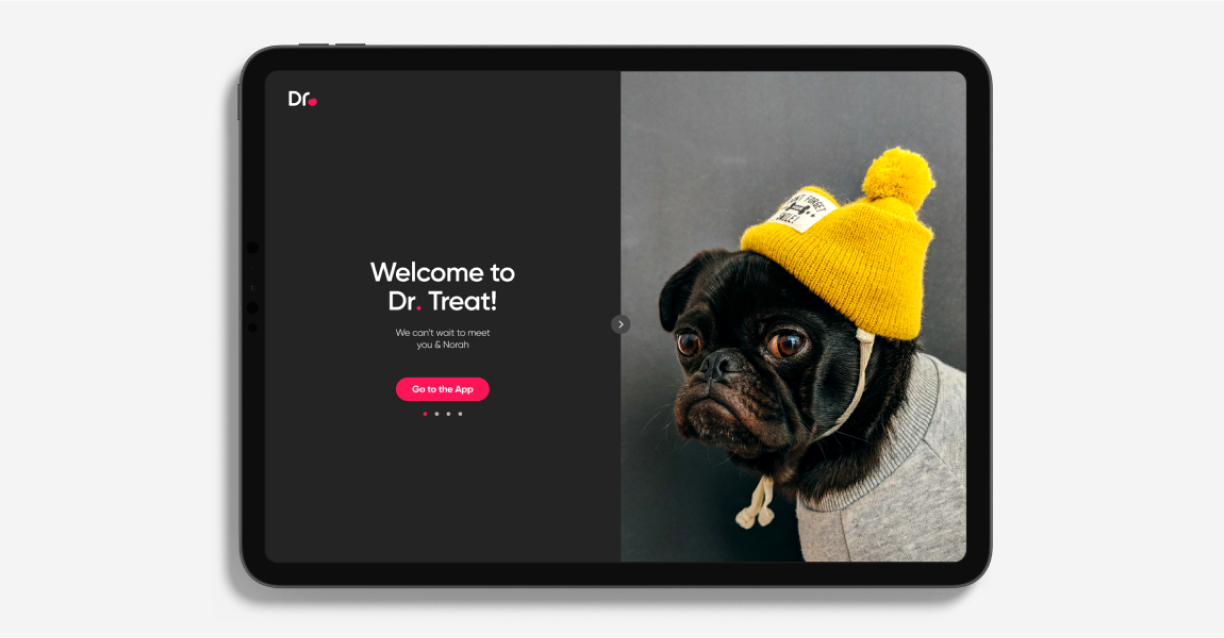 At DOOR3, we stand as a top mobile app development company in New York, delivering premium solutions to businesses across various sectors. We prioritize the premiere features of quality apps, client needs, speed, on-time delivery, and scalability.

Our team of dedicated new york mobile app developers is committed to delivering excellence at every step of the process. From conceptualization to deployment, we provide end-to-end mobile app development solutions that align with your unique goals. Whether you're a startup looking to make your mark or an established enterprise seeking to enhance customer engagement, our capabilities as your mobile app development company in New York cover the full spectrum. Our app development services are designed to align with your budget and objectives, cementing our reputation as the best mobile app development company in New York.

Our process adheres to the phases of design, development, testing, and delivery. We excel at producing high-performance apps endowed with robust functionalities. DOOR3 has maintained its status as a premier mobile app development company in New York for years through providing elevated app development services. When you work with a DOOR3 NYC app developer, you unlock your business's latent potential.

Our veteran status as a mobile app development company in New York allows us to offer tailor-made mobility solutions at a competitive cost. Our portfolio spans work with Fortune 500 companies, organizations, startups, and enterprises, validating our commitment to innovation in our work as a mobile app design company.

Driven by results, our joy lies in crafting apps that tackle even the most complex challenges, custom-fit to your needs. The ever-evolving app development NYC landscape keeps us agile as we integrate innovative technologies, ensuring your apps remain future-proof. Witness your brand perception enhance with every click, tap, or swipe, as we actualize your vision with unparalleled passion.
Elevating business potential: The power of an NYC mobile app developer
Reach your audience anytime, anywhere

Bringing on a mobile apps development firm puts your business at your customers' fingertips. Whether it's a product they need to purchase or a service they want to engage with, having an app means you're just a tap away. This unparalleled accessibility enhances customer engagement and builds brand loyalty.

Elevate user experience to new heights

Partnering with an established mobile app design company opens the door to a mobile app with an immersive and user-friendly experience. It's all about speed, ease of navigation, and intuitive interactions. Your app becomes a gateway to your products and services, enhancing customer satisfaction and retention.

Stay ahead of the curve

Embracing mobile app technology sets you apart from competitors who are still playing catch-up. It demonstrates your commitment to innovation and a customer-centric approach, capturing the attention of tech-savvy consumers who know that hiring a mobile app development company in New York comes with unparalleled innovation.

Direct channel for communication

Mobile apps offer a direct line of communication between your business and your customers. With personalized notifications, you can share updates, offers, and relevant information, fostering real-time engagement.

Boost sales and revenue

Seamless in-app purchasing simplifies the buying process, encouraging users to convert from leads to loyal customers. Mobile apps provide a convenient platform for users to explore, compare, and buy your products and services.

Harness the power of data

Every interaction on your mobile app generates valuable user data. This data can be analyzed to understand user behavior, preferences, and trends. This insight empowers you to refine your strategies and tailor offerings to meet customer demands.

Cultivate brand identity

A well-crafted mobile app is an extension of your brand identity. It's an opportunity to showcase your values, aesthetics, and uniqueness. Consistency across the app fosters a strong brand image and enhances brand recall.

Adapt and evolve

Mobile app development keeps your business agile and ready for change. Apps can be updated to integrate new features, respond to user feedback, and stay relevant as market trends evolve.

Tap into internal efficiency

Mobile apps aren't just for customers. Internal apps can streamline employee processes, improving collaboration, communication, and overall productivity.

Address specific user needs

Tailored apps address specific user needs. Whether it's e-learning, telemedicine, or appointment booking, an app can cater to unique requirements and offer specialized solutions.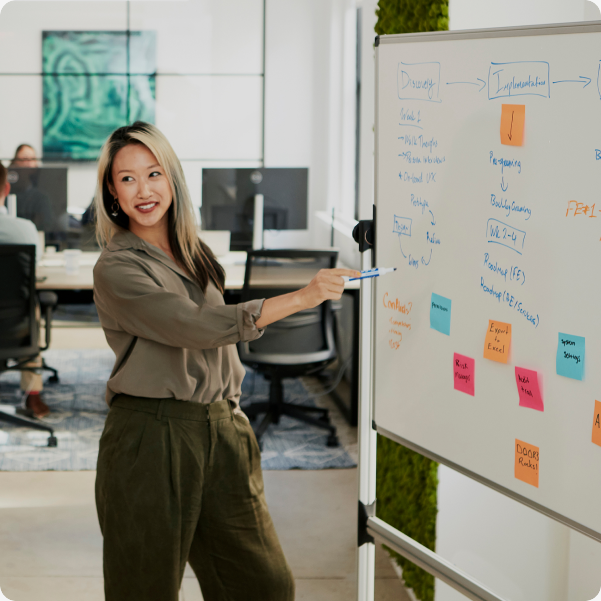 Why choose DOOR3 as your mobile app development company in New York?
Proven expertise

Our experienced team has spent years honing their skills. We've delivered outstanding mobile apps across various industries, earning a reputation for excellence.

Innovative approach

Innovation is at the core of what we do as a mobile app development company in New York City. We embrace emerging technologies to create apps that are ahead of the curve, ensuring you stay competitive in the ever-evolving NYC app developer market.

Client-centric focus

Your vision is our priority. We collaborate closely with you to understand your goals and requirements, ensuring that every aspect of your end to end mobile app development aligns with your brand and objectives.

End-to-end solutions

From concept to deployment, we offer comprehensive solutions. Our services encompass design, development, testing, and ongoing support to ensure a seamless app journey.

Seamless user experience

We're passionate about crafting user-centric apps. Our designs prioritize intuitive navigation, engaging interactions, and an overall user experience that keeps users coming back.

Customization at its best

No two businesses are the same, and neither should their apps be. Our tailor-made solutions cater to your unique needs. Our New York mobile app developers provide applications that are truly one-of-a-kind.

Timely delivery

Timely delivery is critical in the business world. Our commitment to deadlines means you can trust us to deliver your app on schedule without compromising quality.

Transparent communication

The directness of NYC continues through our work as a mobile development company in New York. Keeping you informed every step of the way is part of our process, and our transparent communication to ensure you're always aware of the progress and any developments.

Industry insight

Our mobile development New York team stays up-to-date with industry trends, ensuring your app is equipped with the latest features and functionalities that resonate with modern users.

Continued support

Our relationship doesn't end with app deployment. We provide ongoing support, updates, and enhancements to keep your app optimized and relevant.

Unparalleled results

Our track record speaks for itself. Our clients experience tangible results, from increased user engagement to enhanced revenue streams.
Endeavors that inspire: showcasing DOOR3's remarkable mobile app development success stories
At DOOR3, our dedication to crafting exceptional mobile app solutions has earned us more than just praise – it's earned us a collection of inspiring success stories. We take pride in our commitment to uniqueness and user-centric design, a philosophy that resonates in every app we develop. Here, we present a glimpse into some of our finest achievements, where innovation meets impact.
"DOOR3 was able to put everything together and help us achieve what we wanted."
Senior Software Engineer, Retrievr Inc
DOOR3's 5-step process for end to end mobile app development
1

Strategic ideation

We embark on a collaborative journey, delving deep into understanding your business's essence, objectives, and target audience. Through spirited brainstorming sessions, we harness our creativity to breathe life into app concepts that are uniquely aligned with your aspirations.

2

Innovative design

Our team of New York mobile app developers and design wizards then take the reins, translating ideas into captivating visual experiences. Merging aesthetics with functionality, we craft intuitive interfaces that immerse users in seamless interactions, making every tap a delight.

3

Development excellence

Our developers are the architects of your app's foundation. Armed with cutting-edge technologies, they meticulously translate designs into dynamic code. Utilizing agile methodologies, they sculpt intricate functionalities that lay the groundwork for the robust, high-performance app you would expect from a mobile apps development firm.

4

Rigorous testing

Before your app takes its first steps into the digital realm, it undergoes a rigorous testing phase. Our quality assurance experts scrutinize every corner, ensuring the app functions seamlessly across devices and scenarios. We leave no stone unturned in our quest to maintain our status as a top mobile app development company in New York.

5

Launch and beyond

As your app sets sail in the digital waters, our journey continues. We monitor its performance closely, gathering user feedback and insights. This feedback shows our commitment to our clients as a mobile apps development firm, and fuels the ongoing optimization and enhancements that ensure your app remains at the forefront of user expectations.
Our Comprehensive services as your mobile app development company in New York
Mobile app development for enterprises

Mobile app development for enterprises is not just a luxury but a strategic necessity. Our Mobile app development for enterprises is tailored to your unique needs, whether you're looking to improve internal processes, enhance customer interactions, or expand your market reach. With mobile app development for enterprises, you can empower your workforce with on-the-go access to critical data, streamline complex workflows, and provide a seamless user experience to your customers.

Native app development

Our team of skilled developers specialize in creating native mobile apps that harness the full power of specific platforms. From iOS to Android, we create seamless, performance-driven apps that align with your brand and deliver unparalleled user experiences.

Cross-platform app development

Our expertise extends beyond platforms. We excel in cross-platform app development, which is not something every mobile app development company in New York is capable of offering. We create apps that effortlessly transcend device boundaries, reaching a wider audience while maintaining consistency in design and functionality.

Enterprise mobility solutions

Unlock the potential of enterprise mobility with our solutions designed to enhance workplace efficiency, collaboration, and communication. From secure data access to tailor-made solutions, we empower your workforce to thrive in a mobile-centric world.

UI/UX design mastery

We believe in the importance of functionality and aesthetics. Our UI/UX designers create visually captivating interfaces that meld seamlessly with intuitive user experiences, setting your app apart in the crowded digital landscape.

App consultation and strategy

Our experts don't just develop apps; they guide your journey from ideation to execution. We offer strategic consultation, helping you refine your app's concept, features, and user journey to ensure maximum impact.

App maintenance and support

Our partnership doesn't end at launch. We provide ongoing app maintenance, support, and updates, ensuring your app remains optimized, secure, and aligned with the latest industry trends.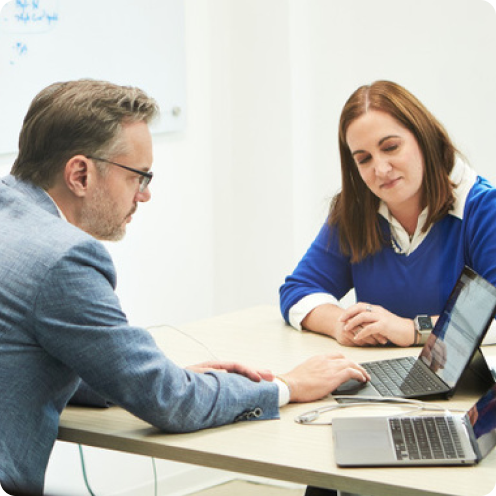 Need more help?
Customized Solutions to Drive Success

Discover the Possibilities with a Free Quote
Unleash the Potential of Your Project

Share Your Requirements with Us
Our collaborative ventures as a dynamic mobile app development company in New York
Android and ios development: crafting excellence for every platform
Android development: Captivating the android audience

Our team of skilled android developers understand the nuances of the Android ecosystem. From smartphones to tablets, we harness android's versatility to craft apps that captivate and engage users across the world. Our mastery of the latest technologies and design principles ensures your Android app stands out in the marketplace.

iOS Development: Elevating apple excellence

Crafting apps for Apple's ecosystem demands a deep understanding of iOS's unique features and design aesthetics. Our NYC-based iOS developers are adept at creating apps that align with Apple's high standards, ensuring optimal performance, security, and user delight. From the bustling streets to the business hubs, we harness iOS's power to immerse users in a seamless app experience.

Seamless user experience across platforms

While Android and iOS have distinct characteristics, we believe in creating a consistent user experience that bridges platforms. Our design philosophy maintains your app's brand identity while adhering to platform-specific guidelines, resulting in an intuitive and seamless experience across the diverse mobile landscape.

Harnessing platform-specific features

Both Android and iOS platforms offer unique features and capabilities. Our capabilities as a mobile app development company in New York allows us to leverage these strengths to enhance your app's functionality and user engagement.

Comprehensive testing

We know a thing or two about keeping up with a fast pace as a mobile app development company in New York. That's why, we subject both Android and iOS apps to rigorous testing across a spectrum of devices and scenarios. Our meticulous testing ensures your app performs optimally, providing a reliable experience to users whether they're in a bustling city or relaxing in the suburbs.
Mobile app development challenges we expertly solve
User-centric design

Crafting an app that resonates with users requires a deep understanding of their needs and preferences. The UX experts of this mobile app development company in New York conduct in-depth research to create intuitive interfaces that enhance user engagement, ensuring your app stands out in a competitive market.

Platform compatibility

The diversity of devices and operating systems can pose compatibility challenges for an NYC app developer. Our cross-platform expertise ensures your app functions seamlessly across different devices and platforms, maximizing your reach and user satisfaction.

Performance optimization

In a fast-paced digital world, app performance is paramount for New York mobile app developers to remain competitive. Our developers optimize app speed, responsiveness, and efficiency to guarantee a seamless user experience, even in demanding scenarios.

Security and privacy

Protecting user data and ensuring app security is non-negotiable. We implement robust security measures to safeguard user information, earning user trust and complying with industry regulations.

Integration complexities

Integrating apps with existing systems can be intricate. Our experts navigate integration complexities, ensuring your app harmoniously communicates with various systems and services.

User acquisition and retention

Gaining and retaining users amidst fierce competition is a challenge for an NYC app developer. Our growth strategies leverage data-driven insights and marketing techniques to boost user acquisition, engagement, and long-term loyalty.

Rapid technological evolution

Staying current with ever-evolving technologies can be overwhelming. Our team remains at the forefront of industry trends, ensuring your app is equipped with the latest features and capabilities.

Post-launch maintenance

After launch, maintaining and updating your app is essential. Our support services as a mobile app development company in New York keep your app optimized, secure, and relevant, ensuring it continues to meet user expectations.

Scalability challenges

As your app gains popularity, scalability becomes crucial. Our scalable architecture ensures your app can handle increased traffic and usage, preventing disruptions and maintaining performance.

Navigating user feedback

User feedback is invaluable. Our experts analyze user insights to implement enhancements that align with user expectations, elevating your app's user experience.
A Mobile app development company in New York providing tailored solutions for Across Industries
Healthcare providers

Our services as a mobile app development company in New York specialize in creating tailored, HIPAA-compliant mobile applications that address the unique challenges faced by healthcare providers. Whether it's enhancing patient care, telehealth solutions, or medical record management, a custom mobile app can be the transformative solution that sets your practice or healthcare facility apart.

Financial institutions

Engage DOOR3 in one of our tailored solutions for financial institutions and unlock the full potential of mobile technology. Whether you're looking to offer seamless online banking experiences, enhance customer engagement through intuitive mobile apps, or strengthen security measures to protect sensitive financial data, our team is equipped to meet your specific needs.

Retail & e-commerce

In the highly competitive world of e-commerce, a robust mobile app is no longer a luxury but a critical asset. Develop a customized app to elevate your customer's experience through intuitive shopping apps and personalized recommendations. With a custom mobile app, you can connect with customers on a more personal level, enhance their shopping experience, and ultimately boost conversion rates.

Entertainment & media

Mobile apps are indispensable tools for engaging audiences and staying at the forefront of content delivery. We focus as a mobile app development company in New York on creating engaging apps for streaming, gaming, and interactive media consumption. Whether you're looking to deliver breaking news updates, provide on-demand streaming services, enhance user interactivity, or optimize content distribution, our team has the expertise to bring your vision to life.

Logistics & transportation

Efficiency and precision are the cornerstones of success in the logistics industry, and our mobile apps Optimize logistics operations, fleet management, and real-time tracking. Our custom apps for logistics and transportation companies significantly increase productivity, reduce costs, and elevate customer satisfaction by providing transparency and control throughout the logistics process.

Hospitality & tourism

In the hospitality industry, delivering exceptional guest experiences is paramount. Whether you aim to offer seamless check-in and check-out experiences, enable guests to make reservations with ease, enhance room service orders, or provide valuable local recommendations, a custom mobile app with DOOR3 can turn that into a reality.

Real estate

Our mobile app development company specializes in crafting bespoke solutions tailored to the unique needs of real estate businesses. Facilitating property searches, virtual tours, and real-time property management is all possible with a bespoke mobile app solution. Elevate your real estate company's profile and gain a competitive edge by partnering with us to create a mobile app that ensures your properties are showcased with the sophistication and convenience they deserve, ultimately closing deals faster and driving growth in your real estate business.

Education & e-learning

Digital resources have become an integral part of learning experiences across the globe. With a custom mobile app, you can not only enhance the learning experience but also improve administrative efficiency, making your education company more responsive and competitive. Elevate your institution's reputation, engage students and parents more effectively, and stay at the forefront of educational innovation by partnering with us to create a mobile app that fosters a dynamic and immersive learning environment, ensuring the success of your education company in the digital age.

Manufacturing & logistics

In the realm of manufacturing, efficiency, precision, and innovation are paramount, and a custom mobile app can be your catalyst for transformation. Whether you're looking to optimize inventory management, enhance real-time monitoring of production processes, streamline communication among your teams, or improve supply chain visibility, DOOR3 is a mobile app development company in New York that has more than enough expertise to revolutionize your operations.

Nonprofit organizations

In the noble pursuit of furthering your nonprofit's mission, a well-crafted mobile app can be a powerful tool for amplifying your impact and engaging supporters. Our mobile app development services help with creating custom solutions tailored to the unique needs of nonprofit organizations. Whether you seek to simplify donor contributions, enhance volunteer coordination, share compelling stories, or increase the visibility of your initiatives, DOOR3's development services can provide solutions to your goals. With a custom mobile app, you can not only streamline operations but also foster deeper connections with your community, making it easier for donors, volunteers, and supporters to get involved and stay informed. Empower your nonprofit to reach new heights, expand your reach, and make an even greater difference by partnering with us to create a mobile app that inspires action, amplifies your mission, and ensures your nonprofit's work continues to change lives for the better.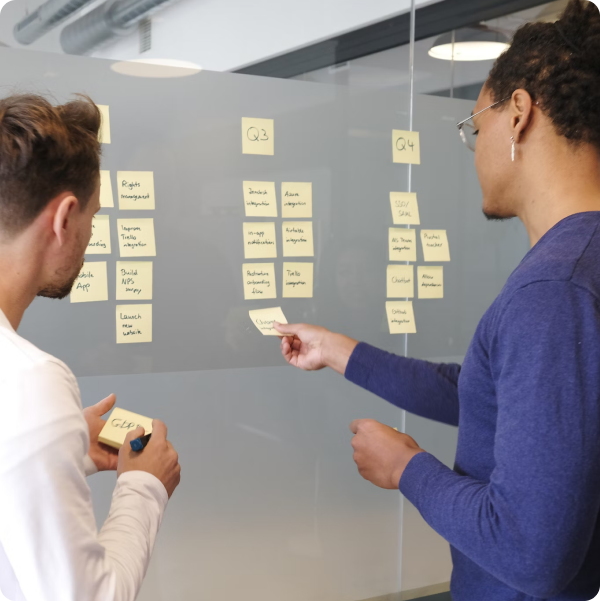 Meet the team behind this mobile app development company in New York
In the heart of New York City's buzzing tech scene, DOOR3's development team stands as a powerhouse of creativity, expertise, and innovation. Our skilled professionals are the architects of digital transformations, crafting apps that transcend expectations and redefine user experiences. Get to know the top talent behind our success
Alex Asianov

Founder & President

Michael Montecuollo

Director of Principal Consulting

Amy Lo

Principal Consultant

Laena Ilk

Director of Solution Architecture
Insights about DOOR3
Key insights into DOOR3's expertise as a mobile app development company in New York
+

+

+

driven and talented professionals
Q&A with a mobile app development company in New York
What makes dOOR3 a leading mobile app development company in New York?
DOOR3's position as a leader in the mobile development New York space stems from our innovative solutions, experienced team, and commitment to excellence. We excel in creating apps that align with your business goals, ensuring a seamless user experience that resonates with your target audience.
Why should you partner with a mobile app development company in New York as opposed to other regions?
Partnering with a mobile app development company in New York offers several advantages. New York City is a global innovation hub, with a thriving tech ecosystem and access to cutting-edge technologies. This innovation attracts talent from all over the world, fostering a diverse, highly skilled, and competitive workforce. The competitive nature of the New York tech scene drives companies to deliver top-notch services, resulting in higher-quality work and more innovative solutions.
How does DOOR3 approach work as a mobile apps development firm?
At DOOR3, we follow a strategic approach that encompasses understanding your vision, conducting thorough research, designing intuitive interfaces, developing robust functionalities, rigorous testing, and ongoing support. This ensures a holistic and successful app development journey.
Can DOOR3 develop apps for both Android and iOS platforms?
Absolutely! We work in the android app development New York space as well as on iOS platforms. Our team's expertise ensures that your app functions seamlessly on diverse devices while adhering to platform-specific guidelines.

Developing an app for iOS and Android involves distinct challenges due to their divergent ecosystems. iOS follows a more standardized environment, with limited device types and OS versions, enabling precise control over design and performance. In contrast, Android offers greater device diversity and customizability, necessitating adaptation to various screen sizes and OS versions. Developers must navigate different programming languages (Swift for iOS, Java or Kotlin for Android) and adhere to platform-specific design guidelines. Successful cross-platform app development bridges these gaps, optimizing user experience across both ecosystems while minimizing redundancy in development efforts.

To learn more about the differences between android and IOS, reach out to us through our contact page.
What industries and sectors does DOOR3 serve as a mobile app development company in New York?
DOOR3 caters to a wide range of industries, including healthcare, finance, retail, entertainment, logistics, hospitality, real estate, education, and more. That said, the solutions we provide as a mobile app development company in New York are not geographically limited to our local markets, and we are likely capable of working within most sectors.
How does DOOR3 ensure the security of my app and user data?
Any mobile app development company in New York knows that security is a top priority. At DOOR3 we implement robust security measures, including data encryption, secure authentication, and compliance with industry regulations. Your app and user data are safeguarded throughout its lifecycle.
What is the process for developing a mobile app with DOOR3?
Our mobile app development process involves strategic ideation, innovative design, development, thorough testing, and post-launch support. We collaborate closely with you at every step to ensure your vision is realized.
Can DOOR3 help with app maintenance and updates after launch?
Yes, our partnership doesn't end at launch. We provide ongoing app maintenance, updates, and enhancements to keep your app optimized, secure, and aligned with evolving user expectations and industry trends.
How can I get my project started with DOOR3 as my mobile app development Company in New York?
Getting started is easy! Simply message us through our website contact us page. Our team will be delighted to discuss your project and guide you through the next steps.
Does DOOR3 Offer End to End Mobile App Development Solutions?
Indeed, we offer end to end mobile app development solutions, from concept to deployment. Our comprehensive services cover strategy, design, development, testing, launch, and ongoing support, ensuring a seamless and successful journey.
What Sets DOOR3 Apart from Another Mobile App Development Company in New York?
DOOR3 stands out due to our depth of experience, innovative mindset, collaborative approach, and a proven track record of delivering exceptional apps. We focus on creating user-centric solutions that drive real business value.
Do I Need to be Based in New York to Work with a Mobile App Development Company in New York?
Not at all! Our status as a mobile app development company in New York doesn't limit us for working with businesses anywhere in the world. Our geography simply allows us to thrive in one of the largest innovation hubs in the US.
Revolutionize your digital presence with DOOR3's as your mobile apps development Firm