Leadership Team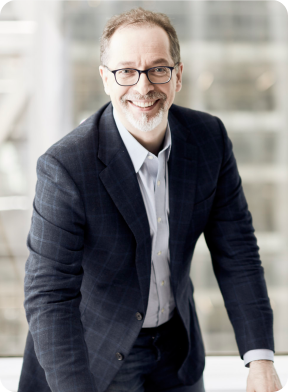 Alex Asianov
Founder & President
Alex founded DOOR3 in 2002 and serves as President. He brings nearly 25 years of expertise in operations management and analysis, including business process engineering, systems architecture and integration, and project management of globally distributed software delivery. Prior to starting DOOR3, Alex worked as an enterprise architect and technology strategist.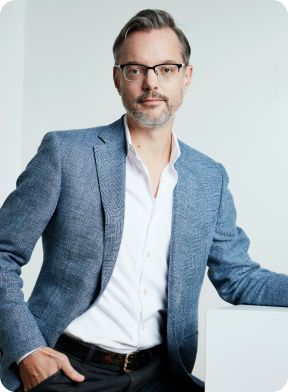 Jonathan Blessing
CEO
As CEO, Jonathan sets the direction of travel for DOOR3's global team. He brings more than a decade of chief executive experience to the role, along with technical expertise borne from years of coding and designing information systems. Jonathan ardently maintains DOOR3's commitment to intellectual honesty and integrity of action as we build and modernize business applications for Fortune 1000 organizations.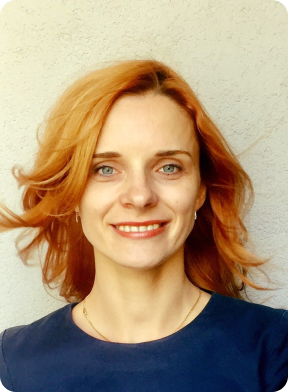 Tetiana Babiy
Director of People Strategy and European Operations
Tetiana is responsible for attracting and retaining the best talent, promoting company values, and supporting the organization's strategic objectives. With almost 20 years of experience, Tetiana is a champion of DOOR3's culture and people. As a student of the Zurich University's Digital Transformation Executive MBA Program, Tetiana brings a global mindset to DOOR3's corporate governance and sustainability.
Principal Consultants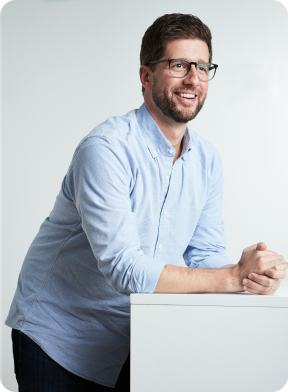 Michael Montecuollo
Director of Principal Consulting
Michael leads DOOR3's consulting arm and manages the practice. In his work as Director of Principal Consulting, he also oversees all client engagements at DOOR3 and takes an active role in strategy and solving our clients' challenges. Michael brings over 14 years of experience in digital strategy, product development, user experience, design, and technology to the team.
Stefan Berreth
Principal Consultant
As a Principal Consultant based in Zurich, Switzerland, Stefan is responsible for managing accounts in both North America and Europe. He brings 25 years of international experience in the software industry, ranging from IT performance, -operations, and -security products, to software development and interactive design. He's overseen global software pre-sales practices at Hewlett Packard, as well as working in technical account and customer success management with US companies operating globally and in EMEA markets.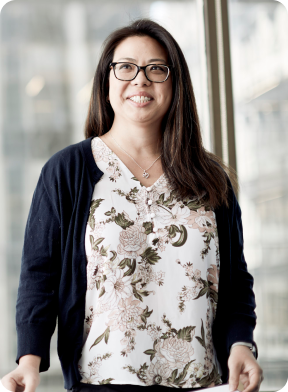 Amy Lo
Principal Consultant
With over 20 years of management consulting experience, Amy has advised and led technology transformation engagements for a wide range of clients in financial services, insurance, media, and healthcare industries. Leveraging her deep business analysis, process, and product management expertise, Amy oversees DOOR3's Discovery Engagement, which seeks to define the best solutions to meet our client's unique business challenges.
Muhannad Alduraywish
Principal Consultant
As a Principal Consultant at DOOR3, Muhannad leverages his extensive experience in digital transformation and IT management to drive impactful solutions for clients of DOOR3 in the MENA region.

With over 14 years of experience in the industry, Muhannad has held key positions such as Chief Technology Officer, Acting IT Director and Technical Support Engineer.
In recent years, he has focused on executing digital transformation strategies and managing complex IT projects, ensuring seamless integration and growth for organizations.
Practice Leads
Laena Ilk
Director of Solution Architecture
As Director of Solution Architecture, Laena is responsible for representing and overseeing the technical approach and design of projects at DOOR3. She is a seasoned IT professional with a wide array of abilities ranging from analysis, engineering and deployment to sales and support. Laena is passionate about using what she's learned over the years to help make clients' lives easier through the strategic use of the right technologies.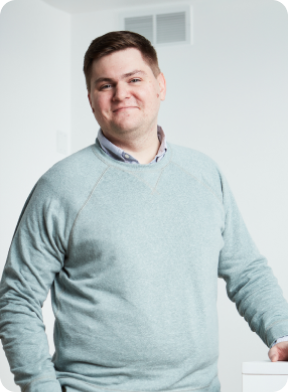 Bart Michalak
Business Analysis Practice Lead
As the Practice Lead for the Business Analysis team, it is Bart's responsibility to define the methodologies that guide project analysis and solution shaping. A passionate problem solver by nature, his approach is centered around a commitment that solutions should be tailored with careful consideration of the landscape in which they exist. Bart has more than five years of experience helping distributed implementation teams solve business problems with elegant technical solutions.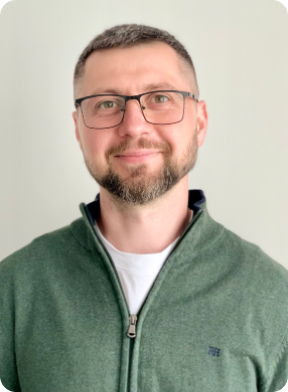 Dima Kushch
Engineering Practice Lead
Dima leads DOOR3's engineering team, ensuring the products we deliver are of the highest quality. He has 10 years of experience developing and delivering custom software and web-based applications across a variety of clients and industries, and prioritizes selecting the best approach and technology to fit each project. Dima brings a strong product and design sensibility, along with attention to detail, to all of his work.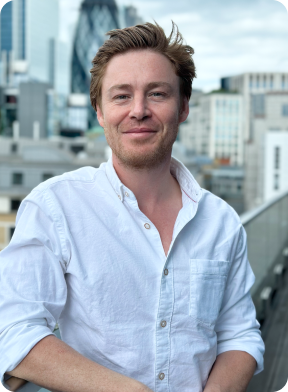 Tom McClean
UX & Design Practice Lead
As Lead UX designer, Tom is passionate about working with our partners to deliver innovative and functional solutions that lie at the intersection of user needs, business goals and tech capabilities. Tom brings over 10 years of experience in Graphic design, art direction and UX/UI design. His varied career has taken him to Berlin, Hamburg, Barcelona and New York. His approach combines solid graphic design fundamentals with design thinking methodologies to deliver clean, sophisticated, and purpose-driven solutions.
Sergey Matyash
QA Practice Lead
As QA Practice Lead at DOOR3, Sergey is responsible for managing our quality assurance team and verifying that all products being developed meet the acceptance criteria for delivery to clients. He brings more than eight years of experience in the industry, with more than five years in test automation. He has worked with a range of technologies and tools and helped launch a wide array of successful products.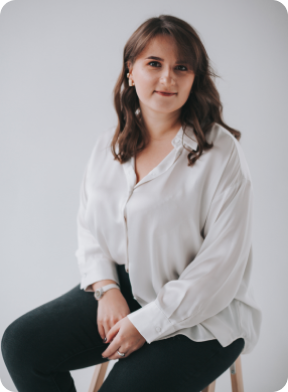 Val Kerzhentseva
Project Management Practice Lead
Val is focused on building great teams as Practice Lead for Project Management (PM) at DOOR3. Her group is responsible for ensuring high-quality delivery and continually improving our processes. Val strongly believes that great PMs should maintain a global view, while being ready to dig into detail.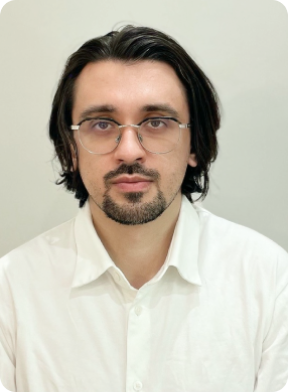 Dmytro Onypko
DevOps Practice Lead
As DevOps Practice Lead, Dmytro's diverse experience in solutions infrastructure, programming languages, and application development makes him a qualified and capable team leader, successfully implementing complex systems for many of our clients. Staying abreast of industry trends and best practices, Dmytro ensures that DOOR3 builds reliable, secure, and performant infrastructure for clients while keeping costs low.