Trusted by Top Insurance companies across the globe
For over 20 years, DOOR3 has been a trusted insurance software development company, delivering innovative digital products that fundamentally change how a company operates, giving teams the ability to scale their business to meet the growing needs of their consumers.
Our insurance development team works tirelessly to develop enterprise level software built on the cutting edge technologies of our modern world. Our insurance software streamlines critical business functions surrounding policy management, claims processing, and customer engagement, allowing companies to invest time into other areas of their business and see where they can improve. With our expertise in modern technologies and commitment to excellence, DOOR3 is the ideal partner for any insurance company looking to optimize their insurance operations.
Our Insurance Software Development & Consulting Solutions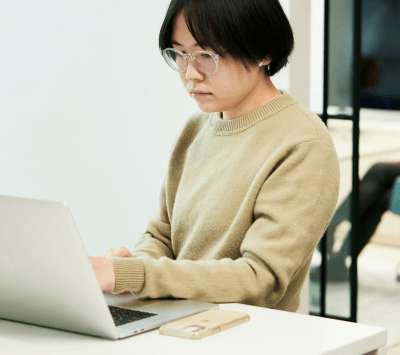 Legacy Systems Upgrade
Migrating from outdated to modern platforms provides a necessary upgrade to teams struggling with antiquated systems slowing down their operations.
Improved performance and reliability
Greater software scalability and flexibility
Improved integration capabilities with third-party services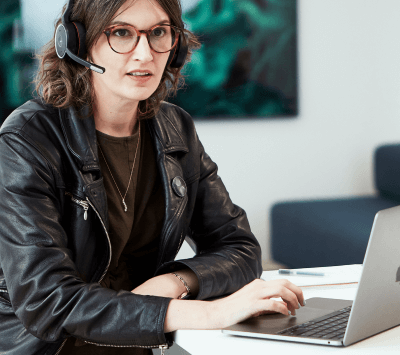 Custom Insurance Software Development
From front-end customer portals to backend operation hubs, DOOR3 builds custom insurance software development solutions tailored around the exact needs of the business.
Enhanced customer experience and satisfaction
Interoperability between existing systems
Tailored to meet specific business needs and goals
Insurtech Consulting
Work with expert insurtech consultants who can guide you through the development process from start to finish.
Cost savings through intelligent technology implementation
Holistic approach to consulting with all elements of the business considered
Gain a competitive advantage with strategic business analysis
What Our Clients Are Saying
About Our Insurance Software Development Services
"DOOR3 has a thorough understanding of how to design for enterprise insurance applications. They found the best solution and delivered it in a sensible timeframe. They helped our engineering team move faster. Together, we made the right design decisions and could subsequently defend them."
Head of Product,
Health Insurance Software Company
Comprehensive Insurance Software Development Solutions for Your Needs
Business Intelligence Solutions

Develop and implement data visualization tools and analytic dashboards to organize information and extract insights around business performance and efficiency.
Utilize Power BI to platform your data for streamlined internal communication across the Microsoft ecosystem. Develop and design within the platform for coherent data translation and visual language consistency.
Business operations application development

Build digital solutions that run your business. Develop broker portals, first notice of loss platforms, and any insurance applications needed to support underwriters, actuaries, or brokers in their operational needs.
Develop insurance software development solutions on a previously existing third-party platform, or build from the ground up. Not sure which is better for your insurance business? We can guide you through the decision process.
Meet Principle Consultants of Insurance Software Development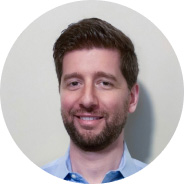 Michael Montecuollo
Director of Principal Consulting
Michael leads DOOR3's consulting arm and manages the practice. In his work as Director of Principal Consulting, he also oversees all client engagements at DOOR3 and takes an active role in strategy and solving our clients' challenges. Michael brings over 14 years of experience in digital strategy, product development, user experience, design, and technology to the team.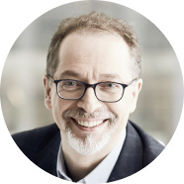 Alex Asianov
Founder & President
Alex founded DOOR3 in 2002 and serves as President. He brings nearly 25 years of expertise in operations management and analysis, including business process engineering, systems architecture and integration, and project management of globally distributed software delivery. Prior to starting DOOR3, Alex worked as an enterprise architect and technology strategist.
How DOOR3 Transformed Operations for an Insurance Industry Behemoth
Powerful Partnerships with DOOR3
Developing since dial-up

DOOR3 is an insurance software development company with extensive experience and expertise. We've been developing software since dial-up, longer than most of our competitors have been in existence.

On-time and On-budget

Delivering excellence – reliably. Large companies and small non-profits turn to DOOR3 for the same reason: value.

Enjoy the journey

We bring empathy, collaboration, and shared purpose to all of our projects.
20+

Years in Business

500+

Successful Projects

80+

Driven and Talented Professionals
Empowering Insurance Business Operations
Insurance Carriers

Client Portals
Claims Management
Agents Management
Insurance Agencies

Insurance Exchanges
Quotes Management Systems
Commission Management
Affiliate Partners

Underwriting Solutions
Claims Intelligence
Benefits Administration
Join DOOR3 at InsureTech Connect 2023
The World's Leading Insurtech Event
Connect with the insurance industry's brightest minds and discover innovative technologies at the premier event for insurtech professionals in Las Vegas. Join the DOOR3 team for a chance to network, gain insights, and stay ahead of the curve in the ever-evolving insurtech landscape.
Frequently Asked Questions
About Insurance Software Development Services
What do your insurance software services include?

This is entirely dependent on the needs of our client, but our capabilities are far reaching. From Building enterprise-level systems from the ground up to modernizing existing platforms, DOOR3 can provide a variety of services to meet your needs.

How long does it take to build custom insurance software?

Before we engage in design and development for a bespoke insurance software, we encourage our clients to participate in a technical discovery. During this process we explore exactly what the needs of the business are and the best approach to implementation, where we can develop a precise estimate for timeline and budget.

What is the price for a custom insurance solution?

There is no way to provide an estimation of price without first understanding the needs of the client. Project costs can range from tens of thousands to millions of dollars depending on the scale, but our minimum engagement costs sit around $25k.
DOOR3 Drives Innovation In Insurance Services
Partner with our team to transform the way your company interacts with insurance software development solutions. Gain a competitive advantage utilizing our experts in design, development, and technical consulting.