5 Tips to Increase Organic Traffic to Your Website
While increasing traffic to your website might be only half the battle of generating a lead, it is still an essential part of the process. Organic traffic is traffic that comes in through non-paid search. Google, Bing and Yahoo! look at dozens of elements – consisting of both on and off-page elements – when deciding how to place your site in the results pages. Here are a few tips that will get you off on the right foot.
1. Target the right keywords
The keywords on your site serve as the liaison that communicates the site's meaning to the search engines. If the correct keywords are used on the site, the correct message will be conveyed to the search engines. These keywords need to be placed in a variety of places on each page in order to effectively communicate that page's meaning. We've written lots of blog posts about keyword research, so take your pick. Keywords are essentially the foundation of SEO so it pays to spend adequate time choosing the right ones.
2. Post fresh content…all the time
In conjunction with Google's Caffeine update, it's increasingly important to keep your website content fresh because it enhances the visitor experience. Search crawlers see sites that consistently post fresh content as high-quality, visitor-focused websites, and that positively affects rankings.
Blog - Keeping a consistently updated blog is a great way to develop a consistent readership, build a network of links to your domain and provide free, valuable content for your site visitors.
Time Stamps - In order to show the search crawlers that a piece of content is relevant, it's important to stamp your blog posts, articles and news stories with a date.
Modify Old Content - Updating old content with new information and a new time stamp increases its chance of being reindexed by Google.
3. Get Social
Now that you have the right keywords for your brand and you're consistently posting content that uses those keywords, it's time to use social media to blast that message out to the world. Use Twitter, Facebook and LinkedIn to reach audiences in unique ways and point them back to your domain.
Word of Warning: Do not try to use each social media channel in the same way; they are all meant to be used in different ways. Tweet, post and update with extreme care and consideration for your audience.
Bottom Line: When used responsibly, social media is one of the best ways to spread the word about new content and drive visitors to your site for something fresh.
4. Get Your On-Page SEO in Check
Optimizing your pages with keywords (titles, metas, headers), configuring your XML sitemap and robots.txt file, setting up 301 redirects to combat pesky 404 errors – and about 195 other tasks – are all part of the wonderful world of on-page SEO. The parts of your site that can be enhanced to better communicate with the search crawlers and provide an excellent user experience will undoubtedly increase your organic traffic, which is also a good example of ROI of UX.
5. Build a Network of Valuable Links
Google essentially sees links to your domain as votes for your site's popularity and importance. The more links you have, the more relevant your site appears to be in Google's eyes. Keep in mind that while quantity is important, quality is vital. The sites that link to your domain must be in good standing with the search engines.
What's a high-quality site?
Sites with .edu, .org, .gov domains

Sites that are relevant to yours and post high-quality content

Sites that have lots of quality backlinks

Sites optimized for relevant keywords

Sites that receive lots of traffic
How do you build a network of inbound links?
Guest blog on other sites and include links in the content back to your site. Of course, you'll have to return the favor by posting guest content on your own blog, but it's a small price to pay.

Allow college students part of collegiate industry organizations to guest blog on your site. This provides them the opportunity to be published before they graduate, it populates your blog with good content, and you will receive a link from the university organization's student website. The Holy Grail of link building is the .edu.

Submit your site to link directories like DMOZ.org, Google and Yahoo!. While these links are not always the highest quality, they are still helpful in generating link juice to your domain.
*Mitch Holt is an Internet Marketing Coordinator at Volacci Inc. in Austin, Texas. Volacci is a premier Drupal SEO and Internet marketing company that specializes in SEO, PPC, reputation management, email marketing and social media. *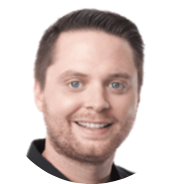 Need more help?
Talk to a UX expert
Discover the Power of Seamless Interactions
Use our price calculator
Let us help you enhance your user experience
Request a free project quote
Request a free project quote