6 Things to Look for in a Mobile App Developer
04.15.2013
Mobile applications provide businesses with great opportunities to develop new revenue streams and build a loyal, engaged base. Kim Lachance Shandrow, of Entrepreneur.com, recently wrote a compelling article highlighting questions to ask when hiring a mobile app developer. Shandrow raised some interesting points we'd like to share with you on what to look for in a developer.
Mobile App Developer Requirements
The most important things to look for in mobile app developers are:
1. A Strong Portfolio
Shandrow suggests asking mobile app developers to see examples of previous work history. "Qualified candidates should be eager to provide you with a list of apps they are personally responsible for creating – or at least played a major role in developing."
DOOR3 also strongly suggests using a developer that understands user experience design in order to create usable, engaging apps. And, DOOR3 recommends looking for a mobile app developer than has worked with both mobile web as well as native solutions. This way, you are doing to get the best result, not the only one the prospective company knows how to build.
2. Reference Accounts
References matter. Shandrow writes, "Checking references also gives you an opportunity to ask how reliable, responsive and results-oriented candidates are. For example, you might ask whether they delivered on deadline and within budget, and how well they work under pressure."
DOOR3 cannot agree more. Seek references for complex design and development projects, not just mobile apps. Ask what problems were encountered and how the firm learns from past mistakes. Anyone who seems "too good to be true" likely is. But a good firm should have several very positive full software development project lifecycle references.
3. Monetization plan
If you're planning to generate revenue from your app, you want a mobile app developer who understands the features that will actually make you money, whether it is per download or to integrate display ads, in-app purchases or subscription services.
You should spend plenty of time in Discovery, up-front, to plan for the features and opportunities to help align business goals with user objectives. Once you have done so, these monetization opportunities can be appropriately woven into the user experience design work, the technical design and the development.
4. Communication
According to Lachance Shandrow, mobile app developers can be quirky. Strong communication can be the key component in having a successful app. Make sure you're comfortable with the proposed communication style and schedule when choosing a developer.
DOOR3's added advice? Do not forget this is your partner for planning and design as well as development, and your partner for enhancements and the roadmap to future success. This is one reason that offshore development projects tend to go awry - breakdown in planning and design, and breakdown in communications around development.
5. Testing procedures
What sort of testing will be done to get a quality-operating app? What are the plans for beta-testing, bug fixes, etc.? Make sure you have allocated appropriate budget for this important work and that your prospective partner reflects an understanding of the importance of, and budget requried for, QA and UAT.
6. Submission to app stores
Creating a beautiful app is an incredible skill. But just as important as mastering user experience or responsive design, is mastering the long, intricate process of submitting apps to app stores for sale. Make sure your mobile app developer has experience in this arena, and that the expectation is clearly laid out in your agreement.
However, do be realistic. It would be bad business to hold back payment until an app is accpted by the store, because acceptance is out of the control of the developer. However, it would be right to write in penalties and cure periods if any aspect of the application does not confirm to the changing restrictions and guidelines for the stores.
Remember, mobile app developers cannot influence or control a store's decision to take on an app. But a good developer should have no trouble keeping app store guidelines and restructions in mind when confirming requirements and design.
Mobile app development is a great way to see quick return on investment, grow your customer base and generate new sources of revenue. Follow these tips to help find the perfect mobile app developer for your next project. We hope you will choose DOOR3. Contact us today!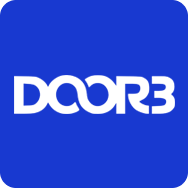 Need more help?
Talk to a UX expert
Discover the Power of Seamless Interactions
Use our price calculator
Let us help you enhance your user experience