DOOR3 Nominated for Several Blue Drop Awards!
04.10.2013
We are delighted to be participating in the 2013 Blue Drop Awards, and we are proud to have five projects nominated. According to the Blue Drop Awards website, the program, created in 2012, is an independent, community-nominated, event that aims to publicly recognize the excellent individuals, companies and projects that have pushed the limits and maximized the capabilities of the open-source content management system, Drupal. The Drupal community nomincates projects and votes for community favorites, after which finalists are selected by the committee based on use of innovation, best practices, content, structure, navitation, visual design, functionality and overall experience. And, the nominees are….
WWE Community - Best Business to Consumer Site
WWE is committed to leveraging the power of its brand and platforms to help address important social issues worldwide including diversity and inclusion, education, military support and providing hope to those in need. Through partnerships with The Creative Coalition, Ad Council, GLAAD, Special Olympics Connecticut, YALSA, Pearson Foundation, Susan G. Komen for the Cure, USO, Hire Heroes USA, and Make-A-Wish, WWE supports programs and initiatives that positively impact children and families around the world. To raise awareness on important community initiatives, a new WWE website was created exclusively to highlight WWE, its talent and partner efforts to bring positive change to the community. Read the nomination and vote for DOOR3!
Surex Direct - Best Business to Consumer Website (looks great on mobile too!)
Surex Direct is an online insurance broker providing auto and home insurance to Alberta residents and the first online offering of its kind in Canada. Customers can instantly comparison shop quotes on auto or home insurance, purchase policies and print proof of insurance all at one site. Surex Direct also offers clients the ability to re-shop their policies on their renewal date to potentially find new discounts or services. The company's SureQuote service allows shoppers to instantly receive five quotes online at no charge after filling in the required information. If a customer chooses to purchase a policy, they can do so from start to finish using Docusign's E-signature technology. Surex Direct clients can also re-shop their policies on their renewal date with the site's "Pulse" service, which monitors the prices and services of insurance providers. If a customer finds a more valuable policy, they have the option to change over directly at the site. Read the nomination and vote for DOOR3!
Enterprise Mobile Hub - Best Social Site (looks great on mobile too!)
The Enterprise Mobile Hub is an online global forum by and for CIOs and IT leaders in the world's largest multinational companies. The forum is directed by editorial professionals at IDG Enterprise's Custom Solutions Group, the preeminent information source for IT leaders, and sponsored by BlackBerry. The site allows leaders focused on mobility trends in the enterprise to discuss issues, exchange ideas and collaborate with like-minded peers, experts and market leaders. Read the nomination and vote for DOOR3!
I'm Ready! - Best Advoacy Site (looks great on mobile too!)
The Peter G. Peterson Foundation's mission is to increase public awareness of the nature and urgency of key fiscal challenges threatening America's future and to accelerate action on them. To address these challenges successfully, they work to bring Americans together to find and implement sensible, long-term solutions that transcend age, party lines and ideological divides in order to achieve real results. The I'm Ready! video project is designed to fulfill both those objectives. This new project allows for members of the community to upload videos and help spread the word about the national debt issue. The citizen videos will demonstrate to our elected officials the need to fix it. Read the nomination and vote for DOOR3!
Roots and Wings - Best Fundraising Website (looks great on mobile too!)
For the last half of a century, honorable governments agencies, NFPs, and NGOS have worked to fight poverty by empowering populations through education. In the last decade, the social enterprise and impact investing movement has transitioned the focus in the battle against poverty towards creating job opportunities. The Roots and Wings solution to this problem is to end poverty with a two-pronged approach that combines the best of best of both of these strategies and that addresses both education and economic opportunity simultaneously. Roots and Wings is pioneering a new model which addresses domains of childhood, neighborhood, and livelihood - a laboratory experiment which will yield results and best practices that will be helpful for all groups focused on poverty alleviation. Read the nomination and vote for DOOR3!
Our participation includes a sponsorship of the program to help promote the use of Drupal (a CMS on which we have build more than three dozen web and mobile sites) as well as offering our time and subject matter expertise to help review the submissions and give feedback on quality of work. Here are the profiles of our "panelists". And, no, we are not giving feedback on our own work, only for work in categories outside of our nominations.
Drupal Theme of the Year:Alex Castillo - head of Front-End Development and Drupal Theming Pro (recently published in the Linux Journal on best practices for Drupal Theming)https://www.linkedin.com/profile/view?id=126648974
Best Integrated Mobile Experience:Michael Montecuollo is DOOR3's Director of User Experience Design and a specialist on best practices for cross-platform integrated experiences including Drupal mobile integrated experiences.https://www.linkedin.com/profile/view?id=12232951
Best Political Site:Sean Robertson was an early member of the Drupal community and is a senior developer at DOOR3. He has more than six years of work on political sites and allied organizations before starting his work at DOOR3. https://www.linkedin.com/profile/view?id=13185352 Best Non-Profit Site: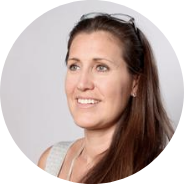 Need more help?
Talk to a UX expert
Discover the Power of Seamless Interactions
Use our price calculator
Let us help you enhance your user experience