DOOR3's Software Development Team Get Their Game On
08.01.2018
There's a common misperception that technical types are more likely to be seen playing X-Box games than making a play on the basketball court. But not so fast: It turns out that our technologists are actually quite good at lofting balls through hoops and bending them like Beckham into nets. They also party like champions at after-match get-togethers.
DOOR3's offices in New York City and Kyiv provide outstanding examples of cream-of-the-crop software developers spreading their able wings and taking part in after work sports leagues.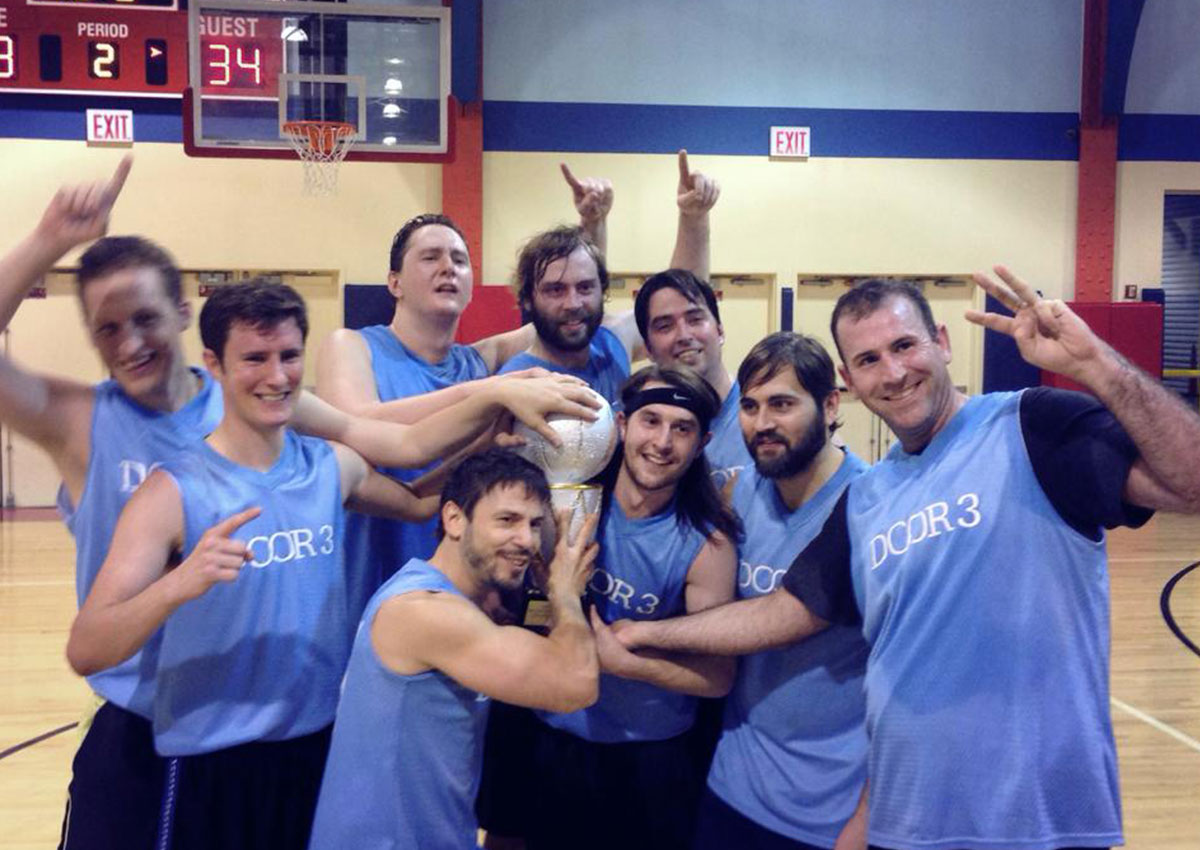 Throwing Passes and Making Connections in New York
The DOOR3 basketball team in New York City plays its games at Chelsea Piers in corporate leagues featuring tough competition from some of the top names in business, law and technology. The team has been participating in leagues since 2013, and plays four seasons each year, meaning some on the team have logged as much time on the court as LeBron. In the last seven seasons the intrepid DOOR3 ballers have raised the championship trophy three times, which is equal to how many championships the Knicks and Jets have won in a combined 128 seasons!
Raddock continues, "Many times other co-workers will make the games and cheer us on, and we'll all go out and enjoy a drink after the games. The leagues also offer great intercompany networking activities, too. You never know. The team who you just won against may become a future client."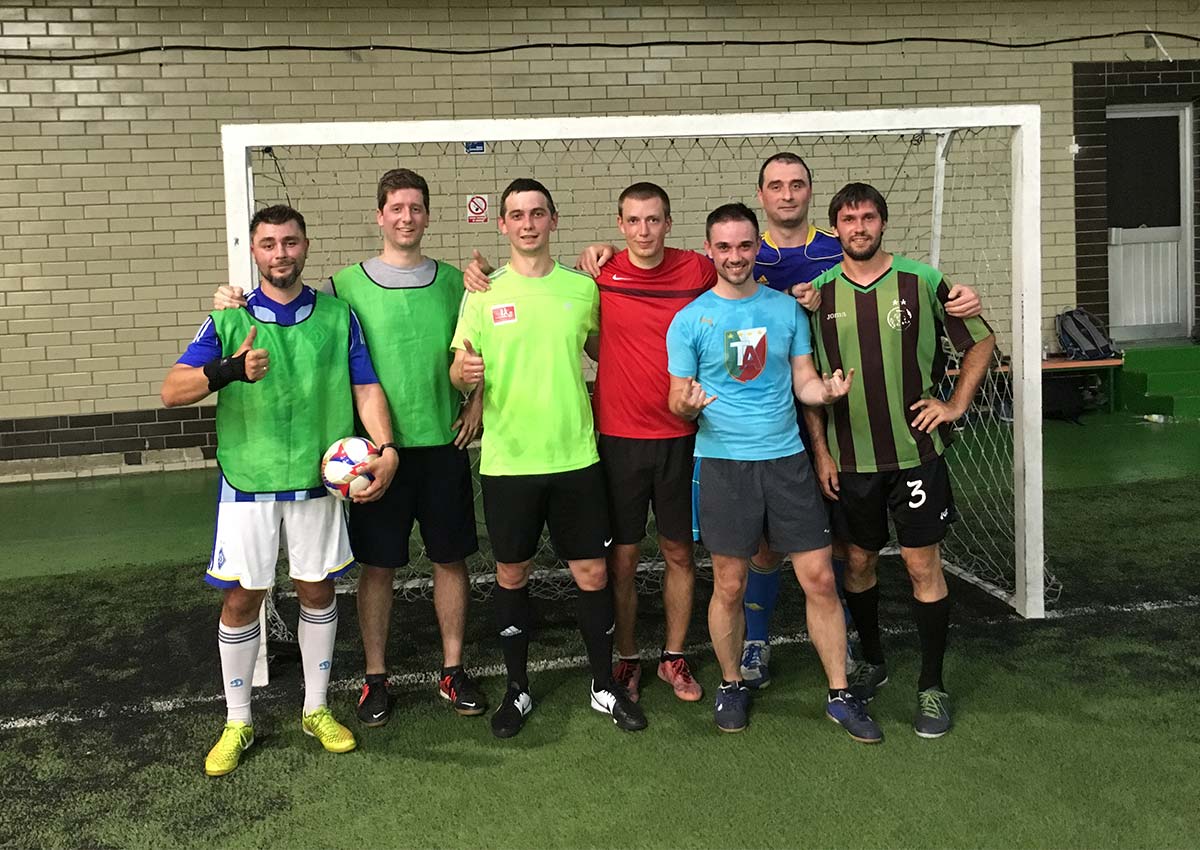 Sports and the Great Outdoors are a Constant in Kyiv
Athletic pursuits are not exclusive to the Big Apple office. At DOOR3's Kyiv office the software developers' leisure activities reads like an Olympics' event schedule: football (soccer), gym, target shooting, swimming, camping, mountaineering, fishing, survival course training and that's before noon. (Just kidding!)
Our results for our football team are getting better with every season. Whenever we play we have a great time and play with great respect for each other. There's little swearing. And what happens on the pitch stays there.
Denys Tarasov, Associate Director at DOOR3's Kyiv office
(When asked if the decorum of their athletic events is equally well-mannered, DOOR3's New York team declined to comment.)
Kyiv staff members participate in a lot of physical and recreational activities that help build the team atmosphere while shining a light on each individual's talents outside of the office. Tarasov concurred, "There's no doubt that football and these other activities help open communication between team members. Everyone has particular interests and is very supportive of each other, which is great because these pursuits encourage other people to join in and do something new. However, I'm not sure everyone wants to join Elisei (Khodolovskiy, DOOR3 senior QA engineer) on his endurance swims."
Give them time. As DOOR3 team members, they're open to any challenge.
Excluding the Jets' 1968 AFL championship.
It's a blast to get out there with a bunch of your colleagues and take on pretty rugged competition. Getting to see your co-workers in a totally different context is a great way to bring people together.
James Raddock COO and CFO at DOOR3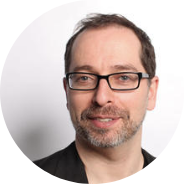 Need more help?
Talk to a UX expert
Discover the Power of Seamless Interactions
Use our price calculator
Let us help you enhance your user experience