What's Behind the Cloud?
06.25.2012
We live in a world of constant technological change. As a technology consulting company, DOOR3 must stay abreast of these constant changes in order to successfully adapt and inform. One such "hot" technology is the increasingly popular concept of cloud computing. Chances are good that you are already using the cloud in some way, perhaps without even realizing it. However, do you really understand what it is or why it has become such a perceived phenomenon? Let's take a look at the concept of cloud computing and explain how it is actively being used today.
Cloud computing is born
The concept of delivering computing resources through a global network was originally conceived in the 60's. J.C.R Licklider's idea of an "intergalactic computer network" seems to be quite similar to what we are now calling cloud computing. Licklider was responsible for enabling the development of ARPANET (the core network of a set that came to compose the global Internet.) Another pioneer of cloud computing is John McCarthy, who envisioned in the beginning of 60's that computation may someday be organized as a public utility, like water or electricity.
In plain English, cloud computing is the virtual delivery of computing and storage capacity. Utilizing the cloud, users can rent the use of servers, system software, databases, application software, etc. which are all stored on servers at a remote location rather than the user's own equipment or physical location. Cloud computing stemmed from the belief that businesses should not have to pay to setup and maintain complex software and infrastructure when a specialist company can provide the service on a pay-as-you-go basis. Specifically, 'Software as a Service' (SaaS) and 'Platform as a Service' (PaaS) solutions are emerging as serious alternatives to traditional 'on-premise' software and platforms.
SaaS solutions have been employed by companies across the world and consist of a single application delivered through a web browser to thousands of different users. Dropbox and Salesforce CRM are two popular examples of this form of cloud computing. PaaS is essentially a variation of SaaS which allows companies to build their own custom applications that run on their provider's infrastructure. These applications, such as the Google App Engine, are then delivered to users via the internet from the provider's servers.
Benefits of the Cloud to both Business and Users
Generally speaking, companies implementing cloud solutions realize savings in both money and time. Take Microsoft 365 for example: rather than being required to purchase expensive Microsoft Office suites for each user, a company can pay Microsoft a monthly fee on a pay-as-you-go basis. For $6.00 per user/month you get Cloud-based email, web-based viewing and editing of Word, Excel, Power Point, OneNote and PC-to-PC calling and video conferencing. Many businesses are leveraging Google's business SaaS software for free, with access to mail, drive (shared storage), and its competitive online collaboration offering for document creation, spreadsheets, slides, calling and more.
Cloud computing solutions can introduce a level of convenience and accessibility to end users who will no longer have to download software to each of their devices in order to utilize it cross-platform. Assuming the software has been optimized for browsing across multiple devices, the user only needs a web browser to access the software, allowing for access from a variety of devices, in a variety of places, and all without sacrificing disk space.
The Future of Cloud Computing
Our team recently attended the Cloud Computing World Forum at Earls Court in London, UK. The keynote speakers were all heavyweights in the technology industry: Amazon VP and CTO Werner Vogels, Salesforce.com Chief Scientist JP Rangaswami, Apple's former CEO John Sculley, as well as top brass from Laterooms, Microsoft and News International, to name a few.
The Cloud is set a trajectory of growth; formal research studies support this conclusion. According to Forrester, the cloud computing market will grow six-fold from its current global volume of $40bn (£26bn) to more than $240bn (£153bn) in 2020. This technological progress makes for a pretty exciting time, not only for the tech world, but for all the companies around the globe utilizing the Cloud to streamline operations from both a time and budget perspective. As was remarked in the futuristic film the Terminator: "There's a storm coming" and in this author's opinion, that storm is full of Cloud.
Please feel free to contact DOOR3 with any questions or comments. And, be sure to attend DOOR3's upcoming seminar What's behind the Cloud?, wherein we will continue to explore this topic, as well as how to leverage Cloud power possibilities at your company. Contact us today!
Special thanks to Joseph Ramesar for co-authoring this post!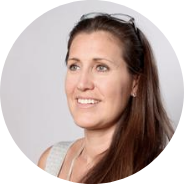 Need more help?
Talk to a UX expert
Discover the Power of Seamless Interactions
Use our price calculator
Let us help you enhance your user experience