Transform your customer relationships with an expert CRM software development company.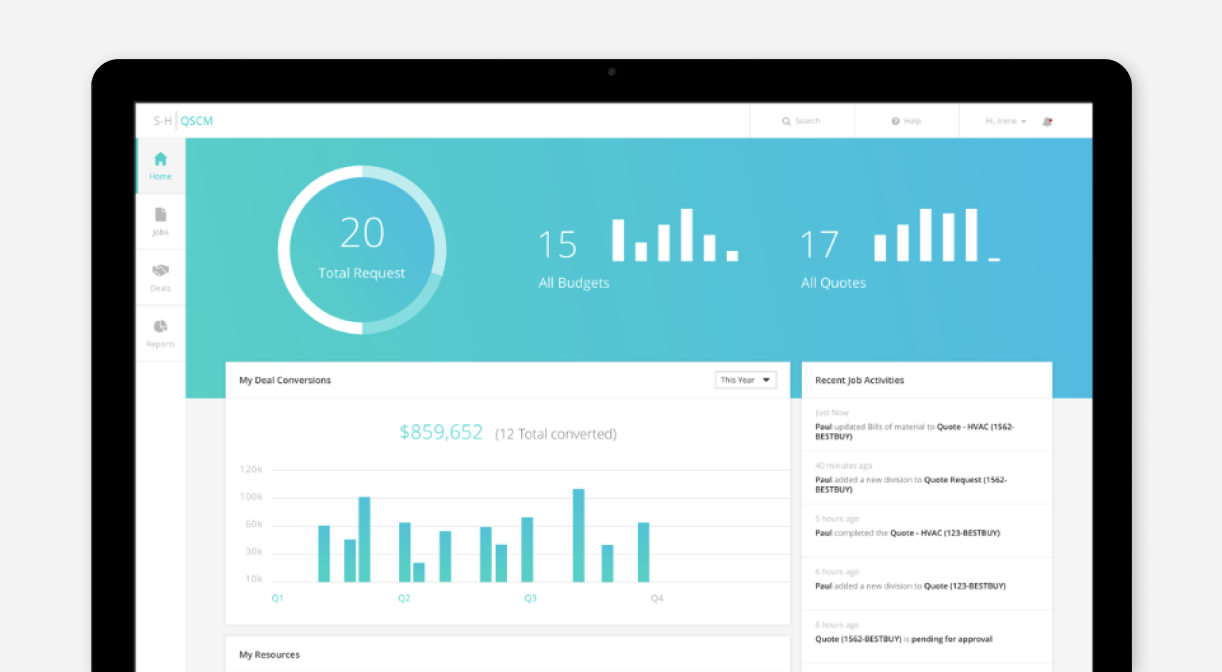 Meet DOOR3, your trusted partner in revolutionizing customer relationships. As a leading CRM software development company, we understand the crucial role customer interactions play in driving business success. Our expert team is dedicated to providing top-notch CRM software development solutions tailored to meet the unique needs of businesses across various industries.

At DOOR3, we believe that a well-crafted CRM system can be a game-changer, empowering businesses to optimize their sales, marketing, and customer service efforts. Our mission as a CRM software development company is to transform how you engage with your customers, helping you foster lasting connections and maximize your organization's potential.

With a strong focus on delivering excellence, our experienced developers work collaboratively with your team to understand your specific business goals and challenges. We then craft a fully customized CRM solution that aligns perfectly with your workflows and business processes. Our user-centric approach ensures that the CRM system is not only powerful but also intuitive, promoting widespread adoption and productivity across your organization.

No matter the size or nature of your business, whether you're a startup looking to streamline customer interactions or an established enterprise seeking to enhance customer satisfaction, you'll want to work with a CRM software development company with the right credentials. We have the expertise and passion to cater to your needs.
Why develop a custom CRM solution for your business?
Gain unparalleled insights into your business performance

When you work with a CRM software development company, you unlock the power of real-time analysis and reporting, providing you with an instant and comprehensive overview of your business's performance. Say goodbye to hours spent preparing sales reports, as our intelligent CRM tool effortlessly generates detailed reports on actual sales, conversions, customer interactions, and more—all at your fingertips. Make informed decisions swiftly and take proactive steps to drive business growth.

Understand and engage with your customers effectively

Every customer is a valuable asset to your business, and understanding their behavior and preferences is key to building lasting relationships. Our robust services as a CRM software development company capture and store essential customer information, such as purchase history, buying patterns, and demographics. By gaining valuable insights into your customers, you can create highly targeted and impactful marketing campaigns, fostering increased customer loyalty and satisfaction.

Empower your teams with optimal efficiency

The solutions we develop as a CRM software development company are designed to ease customer interactions, streamline customer care, and enhance the productivity of your sales and marketing teams. By providing your employees with precise customer details in a unified and secure CRM software, you enable them to perform their tasks more efficiently. Seamlessly integrate business-critical data and optimize productivity across your organization with our custom CRM software.

Drive customer engagement and conversions

Efficient lead management is crucial for driving customer engagement and boosting conversion rates. Our custom CRM developers thoughtfully design CRM systems that optimize and automate the lead generation process. Analyze and communicate with prospects effortlessly, ensuring you never miss an opportunity to turn leads into loyal customers.

Protect your confidential information

The security of your business and customer data is our top priority. All our services as a CRM software development company utilize reliable and robust security systems to create a highly secure, centralized CRM system. Rest assured that only authorized employees have access to your confidential business data and consumer details, providing you with peace of mind and compliance with data protection regulations.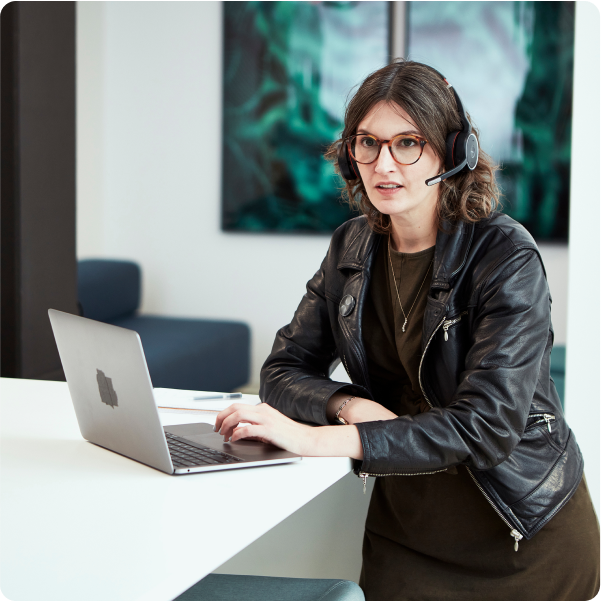 Why choose DOOR3 as your CRM software development company
Expert team of CRM developers

The team of experts that make up this CRM software development company have years of experience and a deep understanding of CRM technologies. Their expertise allows us to deliver high-quality CRM solutions that align perfectly with your business goals.

Customization at its best

We believe that a successful CRM software development company knows that one size doesn't fit all. Our approach is entirely customer-centric, and we tailor each CRM solution to match your unique requirements, workflows, and industry-specific needs.

Strategic CRM consulting

We don't just build CRM software; we also offer strategic CRM consulting services. The experts that make up our CRM software development company will guide you through the process of defining your CRM strategy, ensuring that your solution maximizes its impact on your business.

User-focused design

A successful CRM system hinges on user adoption. That's why we prioritize creating user-friendly interfaces that facilitate seamless interactions, driving user satisfaction and engagement across your organization.

Scalability and future-proof solutions

As your business evolves, your CRM needs will too. Our CRM solutions are designed to be scalable, ensuring they can grow and adapt to meet your changing requirements, both now and in the future.

Data security and compliance

We understand the importance of data security. Our CRM solutions are built with robust security measures to safeguard your sensitive business and customer information, ensuring compliance with data protection regulations.

Proven track record

Our portfolio showcases successful CRM implementations across diverse industries, highlighting our ability to deliver effective CRM solutions that drive tangible results for our clients.

Timely delivery and support

We take deadlines seriously and strive to deliver on time without compromising on quality. Our support doesn't end with the deployment; we offer ongoing assistance to ensure your CRM system runs smoothly.

Client satisfaction

Our focus on delivering exceptional results and building long-term relationships has led to high client satisfaction and many successful partnerships.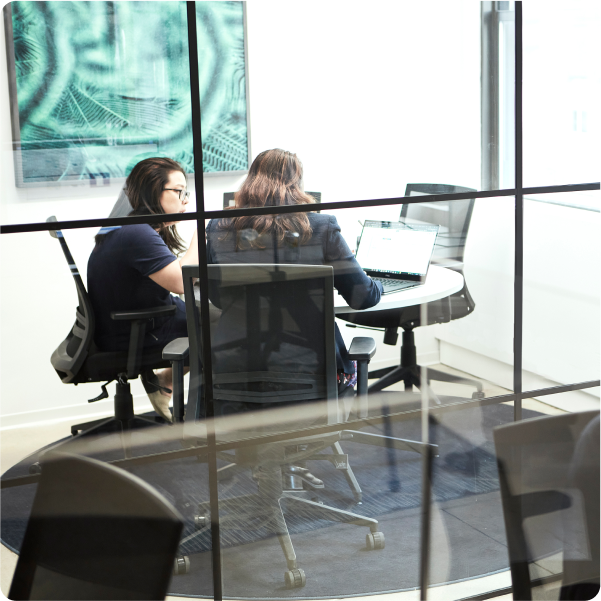 "Anything is possible when it comes to development with DOOR3. They created a pretty massive and complex program, and I'm amazed that it's been able to come together and really work for us."
VP of Operations,
TSG Reporting
Our process for custom CRM software  development services 
1

Discovery: analyzing your current processes

In the initial discovery phase, we dive deep into understanding your existing processes and identifying areas that can benefit from CRM optimization. We analyze the scope of manual work, identify time-consuming activities, and uncover process inefficiencies.

2

CRM concept design: creating a tailored solution

Next, we conceptualize your custom CRM solution by creating usage scenarios for different user roles within your organization. Our team plans a functional specification, outlining the key features and functionalities that your CRM will encompass. We also devise an integration plan, ensuring that the CRM seamlessly integrates with your existing business systems.

3

CRM development: bringing your vision to life

In the CRM development phase, we put our plans into action. Our experts implement all the functionality elements, whether it involves customizing an existing platform or building modules from scratch. We also set up APIs to facilitate smooth integration between the CRM and other business systems. Rigorous testing is conducted to ensure the CRM's functionality, integration, compatibility, security, and usability meet the highest standards. Once the CRM's quality is validated, we launch it live, making it ready for your team to start utilizing its capabilities.

4

CRM support: ensuring smooth operations

Even after the CRM goes live, our commitment as your partnered CRM software development company continues. We provide comprehensive user training to ensure your team can fully leverage the CRM's potential. We are always available to address user questions and concerns, providing ongoing support services as needed.
Custom CRM software services and solutions we offer 
Custom CRM software development

Our team specializes in building custom CRM software from the ground up, tailored to your specific requirements. Whether you need a CRM system for sales management, customer support, marketing automation, or all of the above, we have the expertise as a CRM software development company to create a powerful solution that enhances customer engagement and drives business growth.

CRM consulting

We provide strategic CRM consulting services to help you define the most effective CRM strategy for your business. Our experts work closely with your team to analyze your processes, understand your pain points, and identify opportunities for CRM optimization. We then formulate a comprehensive CRM plan that aligns with your goals and maximizes the impact of the CRM system.

CRM integration

Seamless integration is essential for a successful CRM implementation. Our team ensures that your custom CRM system integrates smoothly with your existing tools and platforms, such as ERP systems, marketing automation software, and e-commerce platforms. This integration streamlines data flow and enhances your team's efficiency.

CRM migration and upgrades

If you are looking to transition from an existing CRM system or upgrade to a more advanced version, we can handle the migration seamlessly. Our team ensures that data integrity is maintained, and your team experiences a smooth transition to the new CRM software.

CRM mobile applications

In today's mobile-centric world, having a CRM system accessible on-the-go is essential for maximizing productivity and efficiency. Our team develops feature-rich and user-friendly CRM mobile applications that enable your team to stay connected with customers and access critical data anytime, anywhere. Whether it's managing leads, tracking customer interactions, or accessing real-time reports, our CRM mobile applications empower your workforce to be agile and responsive.\

Cloud CRM software development

Embrace the benefits of cloud technology with our cloud-based CRM solutions. We offer cloud CRM software development services that provide you with the flexibility and scalability to adapt to your business's changing needs. Hosted on secure and reliable cloud servers, our CRM solutions offer seamless access, data synchronization, and enhanced collaboration across your organization. Say goodbye to hardware constraints and experience the freedom of cloud-based CRM solutions.

CRM support and training

We don't just deliver CRM solutions; we are committed to supporting you throughout your entire journey. Our team provides comprehensive training to empower your employees to make the most of your CRM's capabilities. We also offer ongoing support to address any queries or issues that may arise.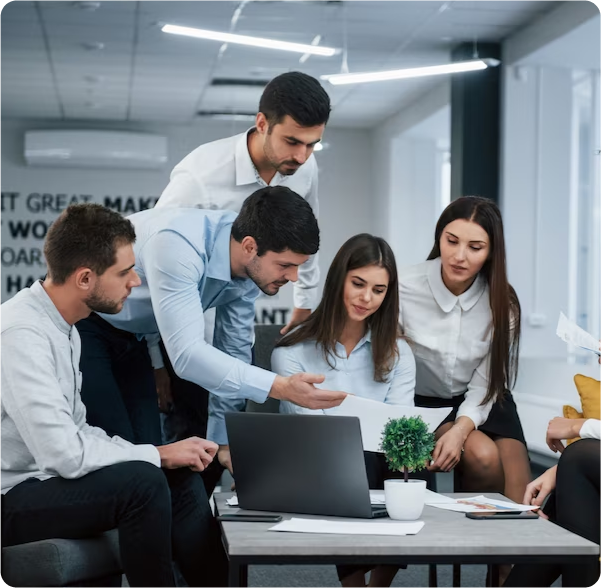 Need more help?
Customized Solutions to Drive Success

Discover the Possibilities with a Free Quote
Unleash the Potential of Your Project

Share Your Requirements with Us
Driving business success globally: the CRM software development company for world-class businesses
Your one-stop CRM software development company for comprehensive solutions
Analytical CRM solution

Our Analytical CRM software solutions empower you with the ability to make informed decisions by making customer and business data easily accessible, intelligible, and relevant. By analyzing sales data, marketing data, and finance data, you gain valuable insights that drive new customer acquisition, improve customer retention, and optimize data management processes.

Strategic CRM solution

Putting customers at the heart of your business, our strategic solutions capture, separate, and apply crucial information about market trends and customer preferences. This customer-centric approach is central to our work as a CRM software development company, and enables you to deliver a better value proposition, foster lasting relationships, and position your brand for success in a competitive market.

Operational CRM solution

Streamline your customer-oriented business operations with our Operational CRM software solutions. From marketing automation to Salesforce automation and service automation, our comprehensive solution ensures efficient management of customer interactions at every touchpoint, enhancing sales productivity and customer satisfaction.

Collaborative CRM solution

Facilitate seamless and effective communication and transactions among businesses with our Collaborative CRM software solutions. Leveraging innovative communication systems like web forums, chat rooms, VoIP, and EDI, our solution enhances collaboration with partners, suppliers, and customers, fostering stronger business relationships.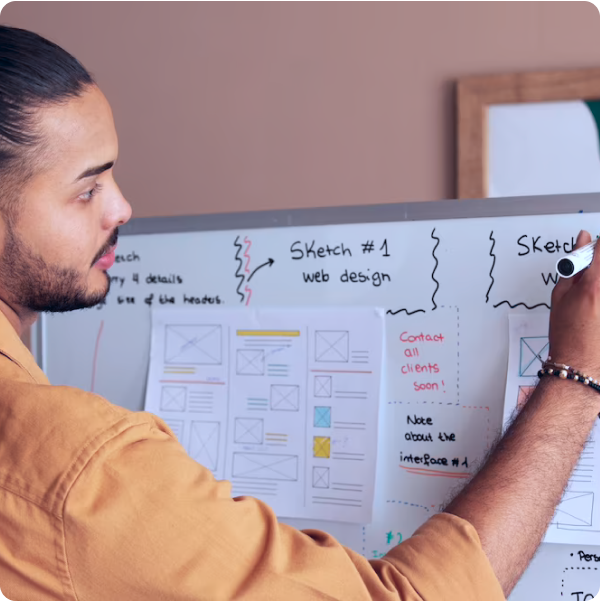 Meet our specialized team of CRM development consultants
Our specialized team of CRM development consultants is dedicated to delivering top-quality solutions tailored to meet your business needs. With experienced CRM developers, industry experts, and customer experience specialists, we bring a wealth of knowledge to build custom CRM solutions that align with your unique requirements.
Amy Lo

Principal Consultant

Laena Ilk

Director of Solution Architecture

Bart Michalak

Business Analysis Practice Lead
Quick facts about DOOR3
Get to know DOOR3, your trusted CRM software development company:
+

+

+

driven and talented professionals
Your questions answered
What is CRM software development?
CRM software development refers to the process of creating custom Customer Relationship Management (CRM) solutions tailored to meet the specific needs of businesses. These solutions are designed to optimize customer interactions, streamline sales and marketing processes, and enhance overall business efficiency. The process of CRM development can be difficult, which is why it's always recommended to consult with a CRM software development company.
Why should I work with a custom CRM software development company?
Choosing a custom CRM software development company allows you to get a tailored CRM solution that precisely aligns with your business requirements. Off-the-shelf CRM solutions may lack specific features you need, but a custom solution ensures that your CRM system works seamlessly with your existing processes and software.
How can your CRM software development services benefit my business?
Twenty years of experience doesn't lie. Our CRM software development services focus on a highly bespoke approach, while other CRM software development companies rely more heavily on a generalized structure. We also utilize an agile CRM software development approach, giving us the capability to implement feedback at faster rates. These advantages lead to increased customer satisfaction, improved sales performance, streamlined processes, enhanced data analytics, and better customer engagement.
What industries do you cater to with your CRM software development services?
Our work as a CRM software development company caters to a wide range of industries, including but not limited to finance, healthcare, e-commerce, manufacturing, and real estate CRM software development service. We have industry-specific expertise to tailor CRM solutions according to the unique requirements of each sector.
What is the average CRM software development cost?
The cost of CRM software development varies depending on the complexity of the project, the required features, the size of your business, and the CRM software development company you hire. We offer flexible pricing options to ensure our CRM solutions fit your budget and deliver the best value for your investment.
How do you ensure data security in your CRM software development process?
Data security is a top priority in our CRM software development process. We implement robust security measures and encryption protocols to protect your sensitive business and customer data. Additionally, our CRM solutions comply with relevant data protection regulations.
Can you integrate the custom CRM system with our existing software and systems?
Absolutely! Our services as a CRM software development company include seamless integration with your existing software and systems. We ensure that your CRM system works cohesively with your current infrastructure, avoiding any disruptions to your business operations.
How long will custom CRM software development for my business take?
The development timeline for a custom CRM solution varies depending on complexity, scope, and the CRM software development company you partner with. After understanding your requirements, we provide a realistic timeframe for development and work diligently to deliver the CRM system within the agreed-upon timeframe.
Do you offer ongoing support and maintenance for the CRM system after deployment?
Yes, we provide dedicated support and maintenance services after the deployment of your CRM system. Our support team is available to address any queries or issues promptly, ensuring uninterrupted CRM performance and seamless user experience.
What makes your CRM software development company stand out from others?
Our CRM software development company stands out due to our industry expertise, experienced team of developers, customer-centric approach, dedication to quality, and commitment to your business's success. We focus on delivering innovative and customized CRM solutions that drive tangible results and contribute to your growth.