DOOR3's legacy application modernization services streamline and modernize your legacy systems for greater efficiency and agility. Upgrade your systems for enhanced performance, security, and compliance.
Our legacy application modernization services transform your outdated systems with agile solutions using modern, cloud-native technologies.
What our legacy application modernization services do
Improve performance, scalability, and reliability of legacy systems

Migrating from legacy systems to cloud computing modernizes your core business processes.

DOOR3's legacy application migration services leverage the advantages of the cloud to improve security, accessibility, and performance across your applications.

Improve adaptability

Redesigning disparate legacy systems and applications with modular components increases adaptability.

Scaling individual components independently allows you to meet changing business needs and demands.

Comprehensive security and compliance lowers the vulnerability of legacy systems

Conducting enhanced security assessments as part of our DevOps legacy application migration services helps mitigate risks and block threats.

Employing industry-standard security practices neutralizes major threats

Better performance and accessibility

Mitigating the effects of past code and design decisions through migrating legacy systems improves performance and customer satisfaction.

Legacy application modernization improves availability and usability even as your business scales.

Streamlined product development and delivery through modernization services

Replacing manual processes with automation improves communication and efficiency.

Integration with modern systems and platforms accelerates product development and delivery processes.

Transformation of legacy systems into agile and innovative solutions

Cutting-edge development approaches including DevOps and Agile facilitates efficiency and collaboration.

Operationalize new tech like AI and Machine Learning to integrate disconnected and redundant legacy systems into one powerful new platform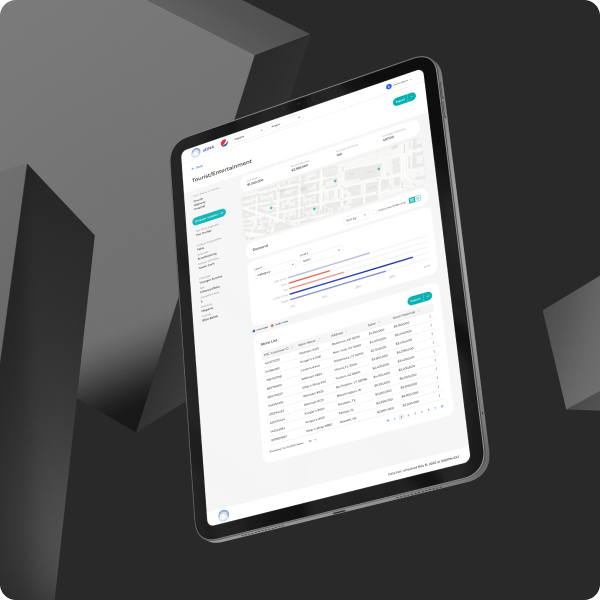 Why choose DOOR3's legacy application modernization services?
Experience

Modernizing legacy applications and migrating legacy systems is a complex process that is case-dependent. So, you want to trust your application modernization to professionals with ample experience updating legacy systems. We at DOOR3 have extensive experience in legacy application modernization services, with capabilities across a wide range of technologies.

Reliability

You can rely on us to deliver what we say when we say through transparent, collaborative processes that produce award winning products. Whether working with a Fortune 500 company to modernize their ERP legacy application or migrating legacy healthcare systems, you can rely on us to do what we say when we say it will be done.

Strategy

Legacy application migration services is a complex process that necessitates careful planning in addition to flawless execution. Our holistic approach helps you to choose the right path to upgrading your legacy systems. Our collaborative efforts create value continuously. Choose DOOR3 for your legacy application modernization services needs.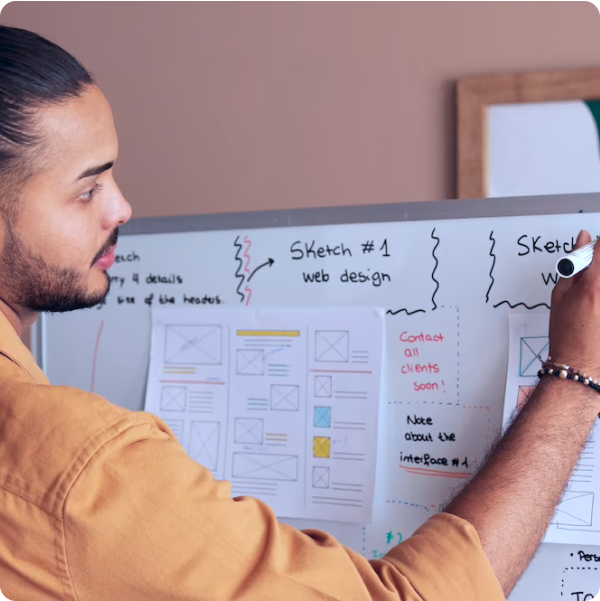 Read how DOOR3's legacy application modernization services propelled businesses to greater success
Our modernization services transform legacy systems into innovative solutions that satisfy evolving needs of a diverse array of businesses across the globe.
"The team at DOOR3 performed exceptionally. Their communicative approach supplemented their skilled expertise. Their research and consulting background was also noteworthy. Customers can expect a team of resources that deliver on time and within budget."
COO,
Financial Services Consulting Firm
The steps of our legacy application migration process
1

Discovery - initial consultation and assessment

Analyze the current legacy system or application

Identify core business processes and root workflows

Assess legacy system business value

Map the current state of the system

2

Strategic planning and roadmap development

Choose a migration strategy and project timeline
Identify known risks and plan for their mitigation
Define requirements scope and resourcing
Assess architecture needs and plan

3

Solution design and development

Migrate all legacy data and code to the new platform
Build new required functionality
Test the new application fully

4

Deployment

Deploy the migrated application in the new environment

Setup security systems and compliance needs

Develop user training modules

Test application for bugs

5

Support

Maintenance and support post-migration set up

Review business requirements against application functionality

Provide user support and training as needed

Continuous improvement and maintenance is ongoing
DOOR3's legacy application modernization services & capabilities
FoxPro migration

Our developers can transition your Visual FoxPro databases to a new platform, regardless if it's in the cloud, on-site, or hybrid.

Microsoft access migration

We can modernize your Access applications for the web, facilitating teamwork and remote access

Delphi migration

We modernize and migrate your Delphi applications, either on-site or cloud-based, to optimize security, availability, and performance.

Architecture modernization

We analyze and appraise your current architecture, identify areas for improvement, and provide recommendations for modernization. Our expert team then redesigns and deploys an upgraded architecture that enhances performance, security, and scalability.

Technology modernization

We analyze your technology stack, identify outdated components, and propose a new technology stack. Based on our recommendations, we migrate all your applications to the modern platform for enhanced performance and efficiency.

UI/UX modernization

Starting with a thorough analysis of existing user experiences and interfaces, we identify areas for improvement. We then redesign the user interfaces to enhance usability and optimize the user experience. Finally, we implement the new user experience and interface, ensuring a seamless transition for your users.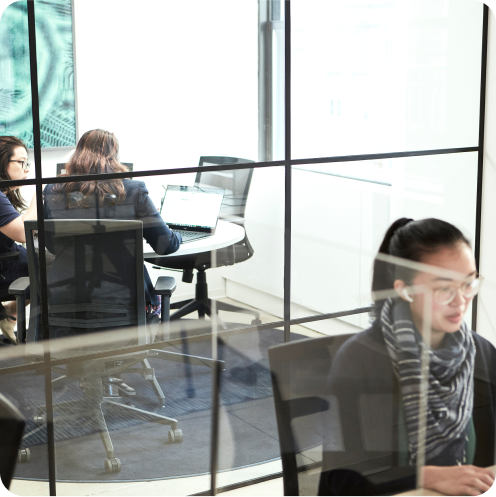 Need more help?
Customized Solutions to Drive Success

Discover the Possibilities with a Free Quote
Unleash the Potential of Your Project

Share Your Requirements with Us
Legacy modernization for major companies around the world
Signs that it's time to consider legacy modernization services
Obsolete technologies

If your legacy system or application relies on obsolete technologies, it may be time to consider outsourcing expert legacy application modernization services.

Poor security

Legacy systems that rely on unsupported tech with high maintenance costs are more vulnerable to compliance problems and security threats. Modernization can help mitigate these risks. Adopting devops for legacy database systems and applying the philosophy for legacy application modernization services helps solve security issues.

Slow performance

If your business processes and productivity are strangled by sluggish legacy systems, an overhaul will help accelerate performance at scale.

Incompatibility

Legacy Applications incompatible with modern technologies, tools, or services, legacy application modernization services can help integrate your systems.

Inflexibility

Inflexible legacy systems often cannot meet the rapidly shifting demands of modern businesses. Modernization builds the adaptiveness necessary to succeed.

High cost 

Costs of maintaining legacy systems are high and can become compounded with additional requirements for hardware, for example.

Loss of competitiveness 

Businesses can build a competitive advantage in their industry and increase customer satisfaction by modernizing the technologies and approaches they rely on.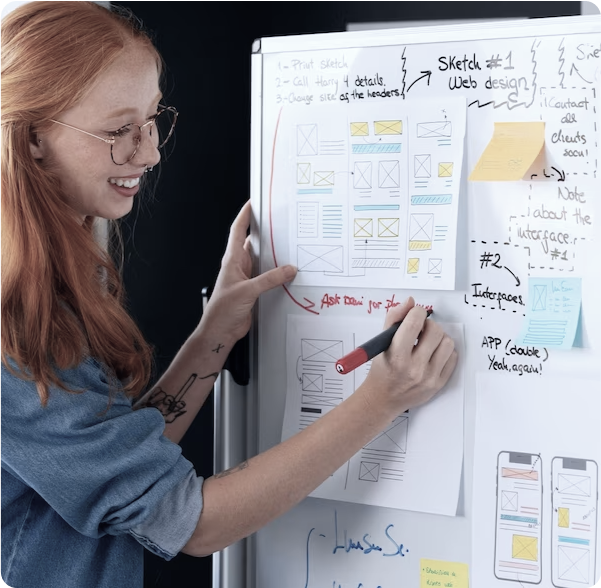 Mitigating risks and challenges in legacy application modernization
Common risks and challenges of legacy application modernization
Interruption of business operations during migration

Outdated technologies present security risks

Legacy systems of them have compatibility issues with new technologies

Increased costs means spending over your budget

Delays push back project timelines
Our risk mitigation strategies
Painstaking project planning and management minimizes disruption to business operations

Consideration of security from the start protects against potential threats

Comprehensive testing ensures compatibility between the legacy system and new technologies

Transparent collaboration with stakeholders to communicate costs and avoid budget overruns

Our flexible agile development methodology mitigates potential delays
What we deliver in our legacy application modernization services
Legacy application assessment and strategy development

Assessment of the current state of your existing legacy system to create a modernization strategy tailored to your business needs.

Legacy application modernization roadmap

A detailed roadmap outlining the migration process, timelines, risks, and deliverables.

Application modernization and migration

Migration of your legacy system and applications to modern technologies and platforms with minimal disruption to your core business operations

Testing and deployment

Quality assurance testing of the new application to be fully functional and free of errors.

Post-migration support and maintenance

Ongoing maintenance and support for the new system or application ensure continuous optimization.
Understanding the cost of legacy application modernization services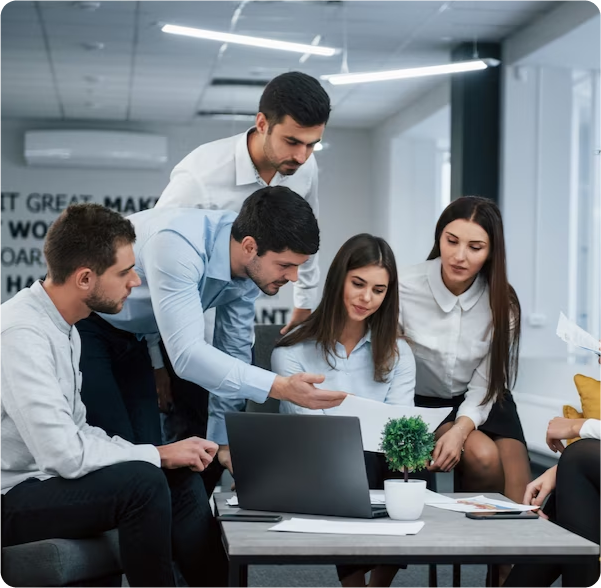 Scope of the project

Complex legacy systems often require larger-scope enterprise application modernization solutions, which incur more costs than simpler projects that require less resources.

Modernization approach

The approach to modernization also affects the cost, as a lift-and-shift project is simpler than a total redesign.

Integration requirements

Costs increase with more needs for integrating legacy systems with other applications or services.

Data migration

Data migration requires considerable time and effort to ensure everything is moved from the legacy to the new system correctly, and this means added costs.

Security and compliance

Upgrading legacy systems that have security and compliance requirements requires additional costs for implementation and maintenance.
Benefits of our legacy application modernization services
Reduced costs

Our legacy application modernization services help businesses reduce costs associated with maintaining obsolete technologies. The cost of maintaining legacy operating systems outweighs the resources needed for a migration.

Improved performance

Modernizing legacy applications improves performance as your business scales, while ensuring a reliable and efficient platform with efficient workflows. Moving from legacy systems to cloud computing may seem daunting, but the benefits greatly outweigh the costs.

Enhanced security and compliance

Application modernization can help businesses eliminate risks and repel threats in real time. App modernization closes security gaps by integrating legacy systems that were disconnected.

Increased agility and flexibility

Legacy application modernization services often suggest strategies that are flexible. Our approaches include utilizing Agile methodology, prioritizing DevOps from the start, and leveraging modern architecture. This is essential in insurance legacy systems which often cause businesses to lose market share.

Improved customer experience

Modernizing legacy systems improves user experience with streamlined workflows, customization, and more accessibility. Application transformation can delight users with new experiences that keep them returning for your services.

Increased innovation

Legacy applications modernized using new AI tools helps businesses grow and innovate in new ways.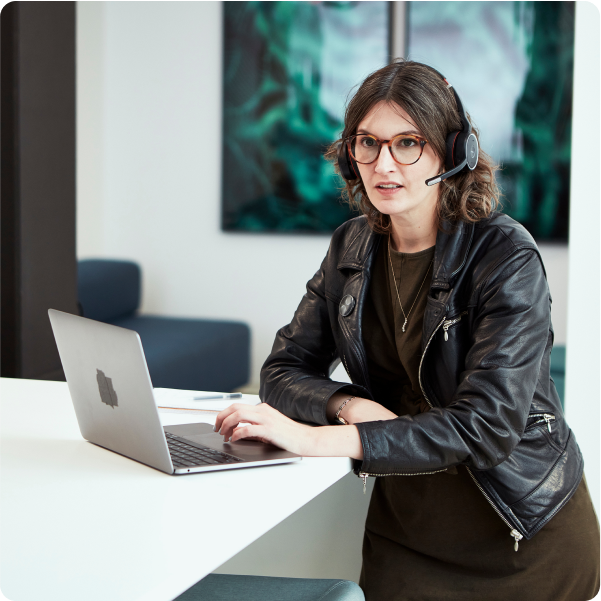 Results you can expect
Improved user experience

Higher rates of user satisfaction
Reduced bounce rates 
Streamlined user journeys

Performance

Better performance and processing power

Increased availability and resilience

Scalable and load tested

Maintenance

Remove dependency on outmoded hardware and software

Reduced support costs and system downtime

Simplified maintenance and update plans

User Experience

Enhanced user interface and design

Increased usability and accessibility

Seamless integration with 3rd party services

Innovation

Gain the competitive advantage by utilizing cutting-edge technology

Reduce time-to-market for new products and updates

Increase customer satisfaction and brand loyalty

Vision

Scalable infrastructure and architecture supports your business's evolution

Adaptability to changing business requirements and market trends

Safeguard against obsolescence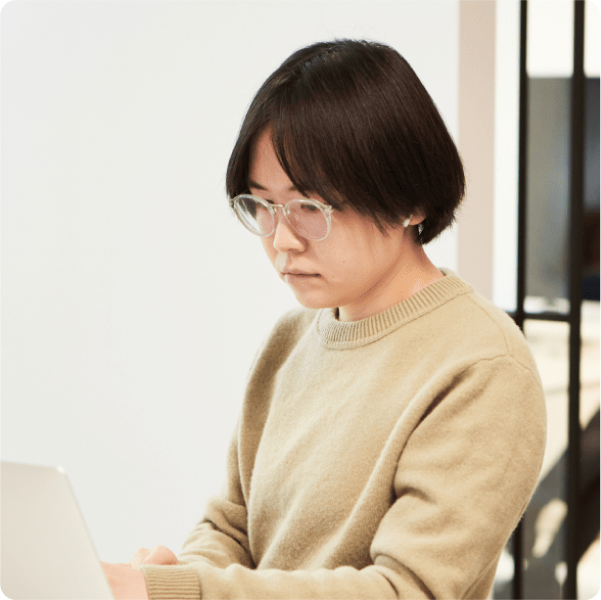 Meet our legacy application modernization specialist team
Our consultants have extensive knowledge and expertise in various modern technologies and platforms, and are dedicated to providing tailored solutions to meet the unique needs of each client.
Alex Asianov

Founder & President

Bart Michalak

Business Analysis Practice Lead
Quick facts about DOOR3
If you're still unsure about choosing DOOR3 for your legacy software modernization needs, here are some numbers to consider.
+

+

+

driven and talented professionals
Your questions answered
What is legacy system modernization?
The process of legacy system modernization involves updating and upgrading an existing legacy system's infrastructure to make it more efficient, secure, and cost-effective, while also ensuring compatibility with new technologies and platforms.

This process can involve small changes and targeted updates to specific components of the system or redesigning and rebuilding it in its entirety. The goal of legacy system integration is to empower organizations to leverage emerging technology to maintain a competitive edge in their target markets.
What are some benefits of legacy application modernization?
The benefits of contracting legacy application modernization services include improved performance, scalability, security, and usability, as well as a reduction in maintenance costs and an increase in revenue through the addition of new features.
Why would I need legacy application modernization services?
Legacy applications eventually become outdated, lose efficiency, and are more prone to security threats. Our legacy application modernization services help ensure that your applications continue to meet business needs, leverage modern technology, and maintain compatibility with diverse platforms and systems.
What are some different approaches to legacy application modernization?
Most legacy application modernization services offer various approaches to optimize existing systems, with each approach differing in the extent to which it modernizes legacy systems, ranging from minor extensions for functionality to complete architecture redesign. Because different legacy application modernization services come with varying levels of risk and reward, you must ask yourself how critical software modernization is to your business operations and what you are willing to risk.
A legacy application modernization services specialist can provide expert advice to help determine which approach aligns best with your business.
What is the process for legacy application modernization?
Legacy application modernization services involve evaluating the current state of your system, planning the approach, building the new architecture and design, migrating the data to the new system, and testing then launching the new application.
How can I get started with legacy application modernization?
To start the modernization of your legacy application or system, you should begin by consulting with an expert who can assess your existing system, evaluate your needs, and recommend the best approach for your business.
What are the costs involved in legacy application modernization?
The costs associated with legacy software modernization depend on the unique needs and requirements of your business, as well as the approach used.
Why choose our legacy application modernization services?
Enhanced security: Legacy applications are more vulnerable to security threats. DOOR3's legacy application modernization services enhance the security of your applications so they are protected against threats.
Future-proofing: Our work enables organizations to future-proof their core processes by making sure their legacy applications utilize the latest technology and are compatible with modern platforms.
Overall, our Legacy Application Modernization Services can help your organization leverage the latest technologies and features at a lower cost and with improved efficiency and security. Contact us today!
Transform your business by addressing the digital transformation gap with legacy application migration services