Creating a world-class interface to drive evidence-based decision making within a global insurance company
American International Group, Inc., also known as AIG, is an award-winning global insurance company that provides a range of insurance products to support clients in business and life.
Our Challenge
Creating a cohesive, usable experience for the BI dashboard & Generating scalable guidelines for all apps within AIG
Making outputs of data models understandable and consumable with a world-class interface, so that AIG can transform its decision making from "gut" to evidence-based.

Providing guidance on how to leverage best practices to make consistent, user-friendly new applications and increase usage/adoption rate of applications.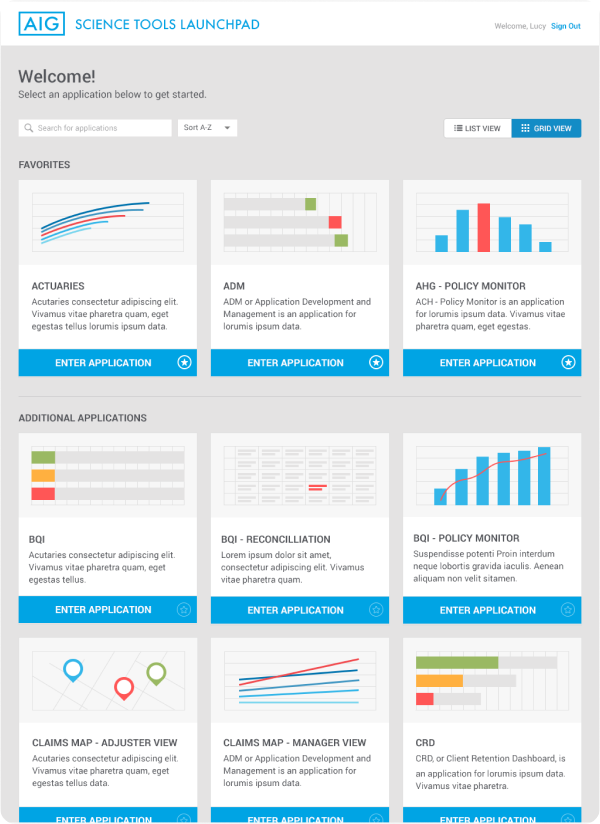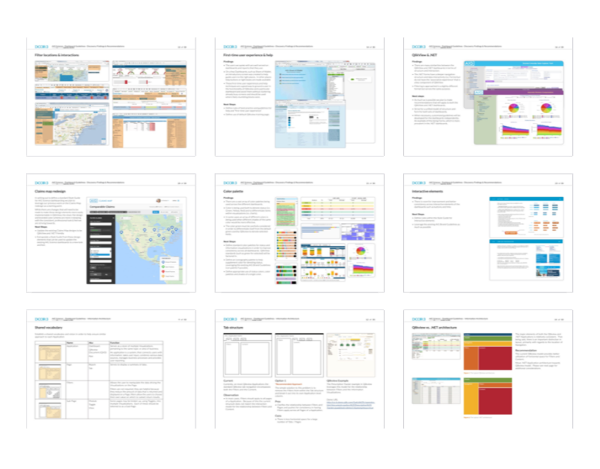 Our Process
Auditing existing platforms, giving recommendations
We interviewed target audiences to understand the desired usage, needs, and shortcomings of current interfaces.

We conducted thorough reviews on all current and in-development AIG Science interfaces using a systematic approach, from the dashboard information architecture, branding(look and feel), to technology.

We analyzed existing AIG Science dashboards in-depth to understand and inform a re-architecture and design effort.

We looked closely at the structure and navigation of the dashboard, filtering and search, help and new users' experience, latency issues, and large data tables and forms to identify problems and potential solutions within each area and give tangible recommendations moving forward.
Our Solution
Consistent, unified design and information structure across the application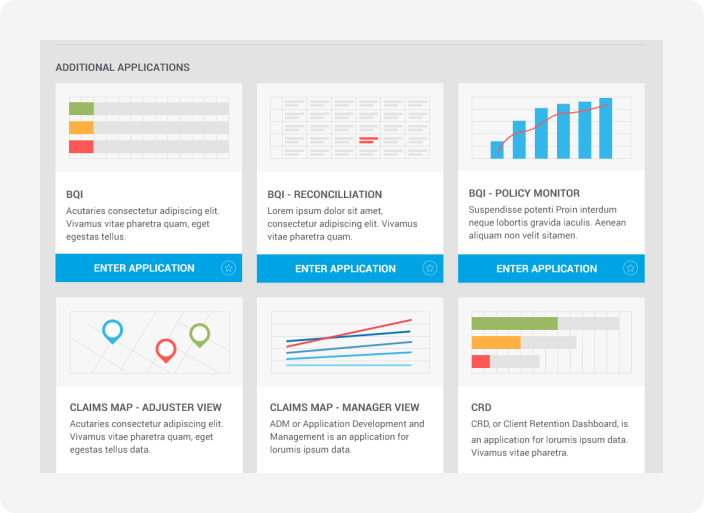 Consistent, focused and unified structure and navigation while accepting exceptions

We built shared vocabularies, established a set of rules for layout, navigation and filtering, focused each page within each application on presenting a single "story" with a unified structure across different technologies.
Globally accessible, prioritized filter system to drive the application

We put the filter system, which is used to drive the application, in a consistent location, prioritized according to the importance, and gave the users more control over it.