Designing and developing the future of veterinary care
Dr. Treat is a boutique veterinary care startup seeking to improve pet care through modern convenience. Dr. Treat sets a new standard in veterinary care by giving users the ability to book appointments, consult veterinarians, and track the prescriptions, diet, and medical records of their pets through their subscription-based service. Dr. Treat came to DOOR3 with only an idea for their product, seeking to establish a requirements list for an MVP, solidify their user flows, and generate compelling designs.
2022 GDUSA American Digital Design Awards,  
Winner health and wellness category
Our Challenge
To design an app that promotes pet wellness and unburdens veterinarians
DOOR3 was approached to design and build Dr. Treat's mobile and desktop product, from the project's beginnings to an MVP launch. Working with a client who is starting from scratch requires maintaining a sharp focus on the product's goals while also responding flexibly to the startup's changing needs. Ultimately, we were tasked with making an app that would center pet owners' needs and concerns, lessen the burden on outnumbered veterinary staff, and introduce technological advantages to an industry falling behind the times. We dedicated ourselves to understanding Dr. Treat's market, analyzing what would distinguish this boutique veterinary service in a market with a variety of options.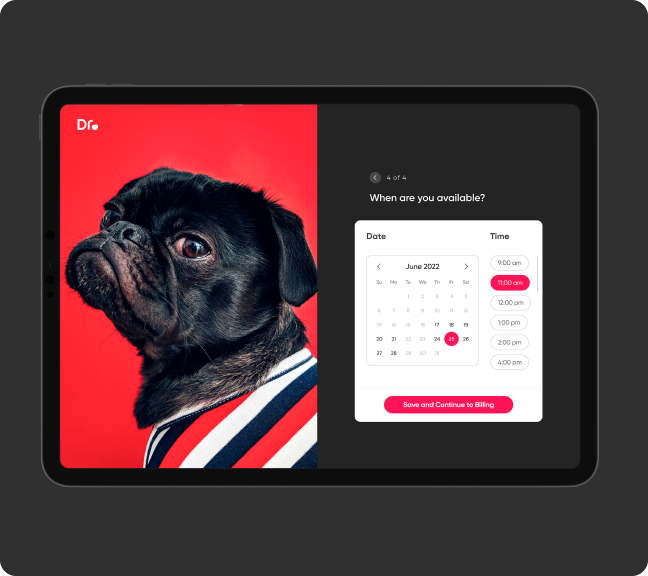 Our Process
Realizing a startup's vision through business analysis and user research
Our process began by honing Dr. Treat's blue sky product vision into an achievable product through a Lean Canvas exercise led by our UX team and Business Analyst. Devoting two weeks to a canvas is atypical but was required in a project so rich in possibility; it was essential to identify which areas of the industry Dr. Treat could have the greatest impact. DOOR3's UX team then determined what features would be key to offer users by establishing personas of customers and their pet's (pet-sonas!), these capabilities would truly set Dr. Treat apart from its competition. Our designers expeditiously turned around a sitemap and page wireframes that effectively integrated the services and interface established through our discovery.
Our Solution
A friendly, streamlined, feature-rich product with opportunities for expansion
Creating a design system

From the beginning Dr. Treat trusted DOOR3's designers with full creative direction to expand the startup's confident graphics into a complete design system that could be applied throughout their website and app as well as in a branding and marketing strategy.
Friendly pages, smooth navigation, and simplified information

We created a streamlined and personable onboarding process that is simple and effortless, but welcoming and engaging to new users to get them excited about Dr. Treat's services. Once in the app, the user finds pages with appealing designs that employ playful color, typography, illustrations and photography where they can personalize their profile and create profiles for their pets. Rather than being ensnared in pages filled with dense and jargon heavy medical information our easily navigable interface condenses pertinent information into a presentation that is quick to read and coherent.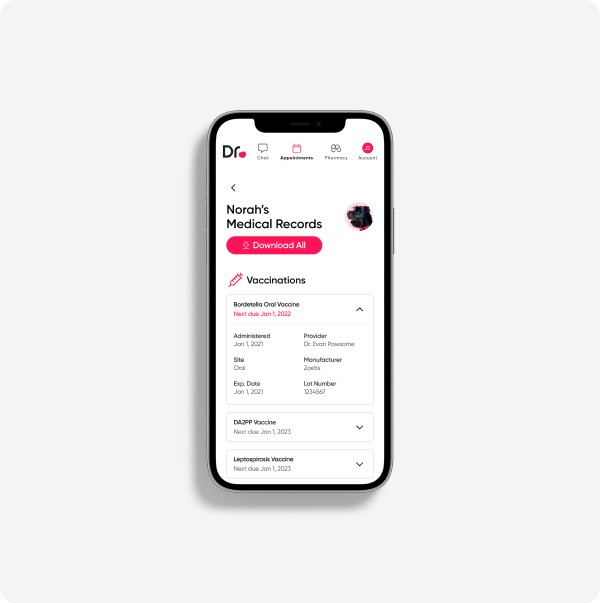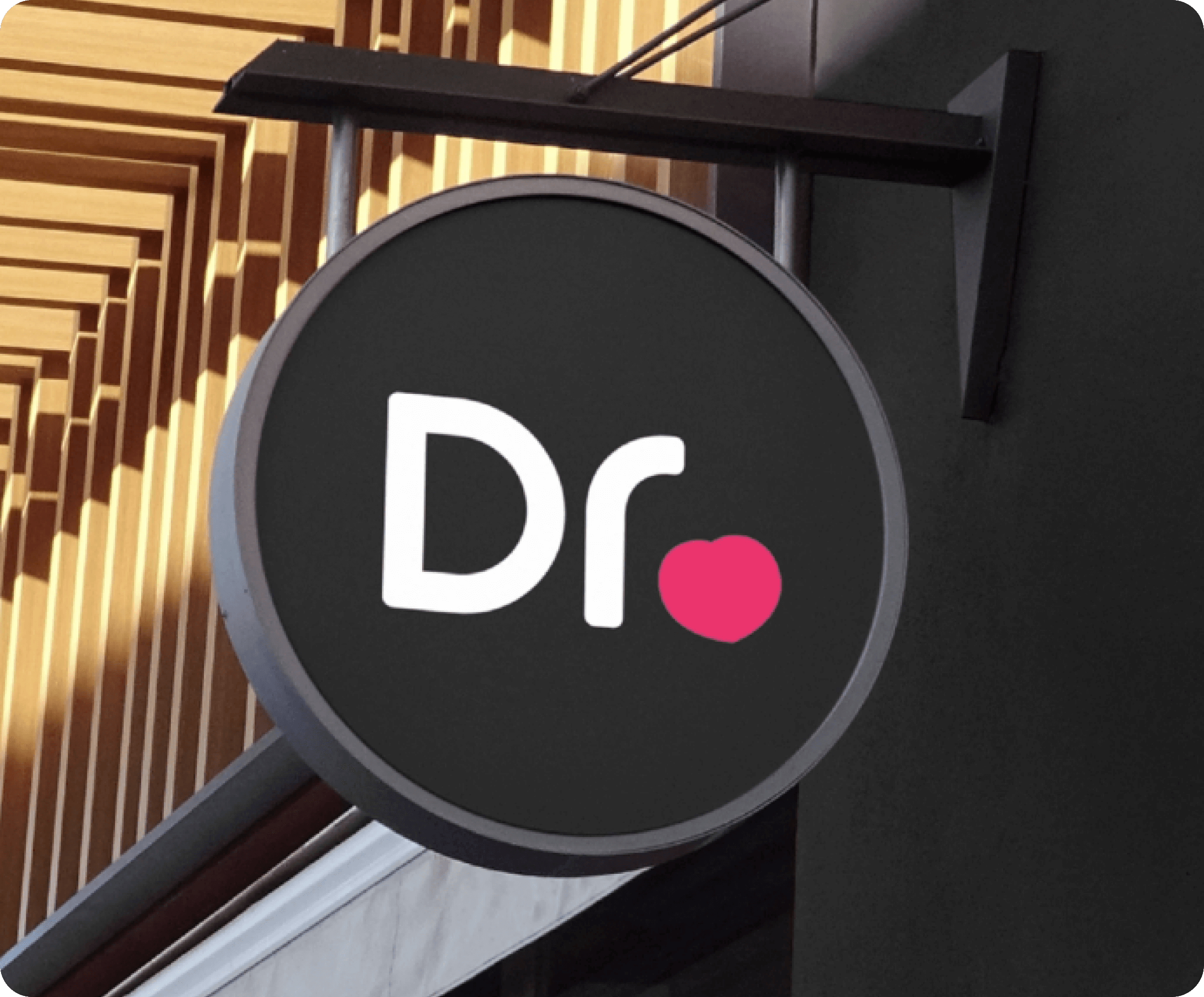 The ability to scale upwards

Our work set the stage for Dr. Treat's continued growth through strong branding, app functionality, and tiered priority for implementation of new services. DOOR3 made it possible for this startup to fulfill its promise of customer service and cutting edge technology to pet lovers nationally.
Conclusion
From concept to MVP, DOOR3 delivered for Dr. Treat
Less than 6 months after being approached by the client, our team transformed Dr. Treat's concept into a complete MVP. DOOR3 packaged 24/7 in-app urgent care contact, appointment scheduling, medical records and regiments, document storage, billing and subscription management as well as user and pet profiles into an app that is intuitive and incredibly effective for veterinarians, pet caretakers and their pets.