Meet the team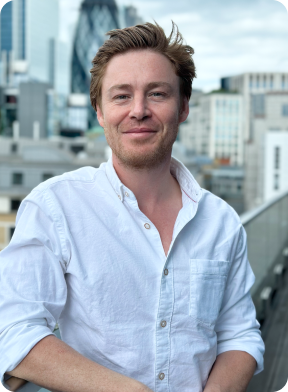 Tom McClean
UX & Design Practice Lead
As Lead UX designer, Tom is passionate about working with our partners to deliver innovative and functional solutions that lie at the intersection of user needs, business goals and tech capabilities. Tom brings over 10 years of experience in Graphic design, art direction and UX/UI design. His varied career has taken him to Berlin, Hamburg, Barcelona and New York. His approach combines solid graphic design fundamentals with design thinking methodologies to deliver clean, sophisticated, and purpose-driven solutions.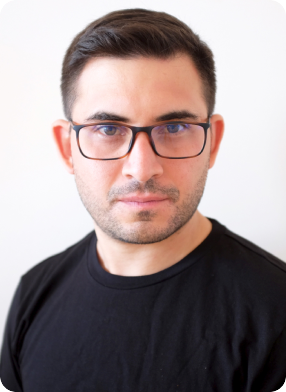 Federico Fernandez
Senior UX Designer
Federico is a versatile Senior UX designer with nearly a decade of experience working on high-profile accounts for key clients in the financial and automotive industries. He specializes in business design strategy, user investigation, and research-based product design. He has global experience working for startups, large advertising agencies, and as a freelancer between the USA, Switzerland, Italy, and Spain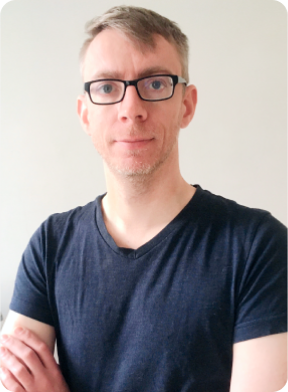 Jon Allen
Senior UX Designer
Jon Allen has worked for nearly a decade as a web designer, front-end developer, and UI/UX designer. He has worked extensively in the healthcare space, as well as for academic, financial and real estate clients. With a background in fine art, Jon brings a creative approach to problem solving within his design practice. He strives to create clear, intuitive experiences that are built to streamline complex processes.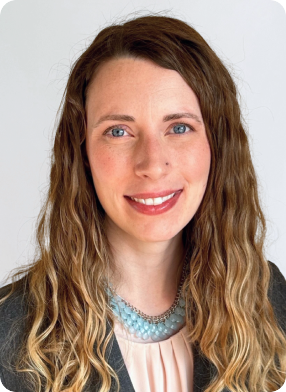 Bailey Costello
Senior UX Designer
Bailey is an overprotective cat mom and a passionate designer. She has 3 years of experience as a product designer with a background in computer science. She has primarily worked on business intelligence and data analytics applications.
She is a generalist who enjoys having a hand in all aspects of the design process - including UI design, UX design, UX research, copywriting, and product design.
Cassie Ang Yu
UX Designer
Cassie brings over 10 years of graphic design practice and a deep understanding of service design into her UX practice. She has secured over $2.5m in grants, doubled efficiency of the grant-making process, and ran a one-woman inhouse design team. In her spare time, she writes for the Service Design Network: New York Chapter and makes sketchnotes to retain new information.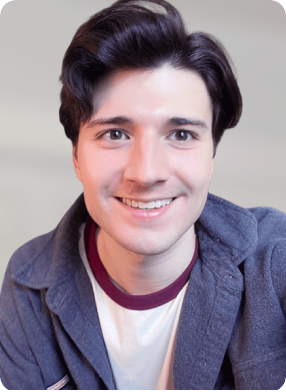 Pete Radomski
UX Designer
As a UX Designer, the goal of Pete Radomksi's design work is to discover and communicate what the client, and the intended user needs and want. Over the past four years, Pete has designed mobile applications, desktop applications, and websites for clients from the UK and US across a variety of fields. These fields include enterprise software, finance, law, health, e-commerce, food and drink distribution, non-profit, and even education. Examples of clients he has worked with include Tradeweb, Breakthru Beverage Group, Qualico, and Constellation Software.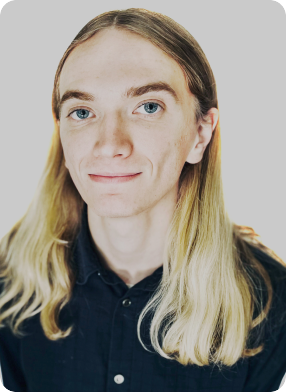 Leander Johnson
UX Designer
Leander is a UX designer who finds joy in design processes and pride in delivering quality work. They value atomic design structures, collaboration, and open mindedness, and prioritize user guidance and empathy in the creation of seamless experiences. They communicate the importance of refined graphics and typographic rules.
Mostafa Azazy
UX Designer
Mostafa is an innovative UX designer, blending design thinking, visual storytelling, and media to create captivating user experiences. He has a strong background in both media and print design.

Mostafa also has been recognized for his designs and entrepreneurial spirit. His work was featured at Dubai Design Week, showcasing his talent and innovation in the field of user experience design. Passionate about VR exploration and AI which has led him to win several AI contests.
Products shipped since 2021