Powerful custom B2B software solutions from a top nyc B2B software development agency.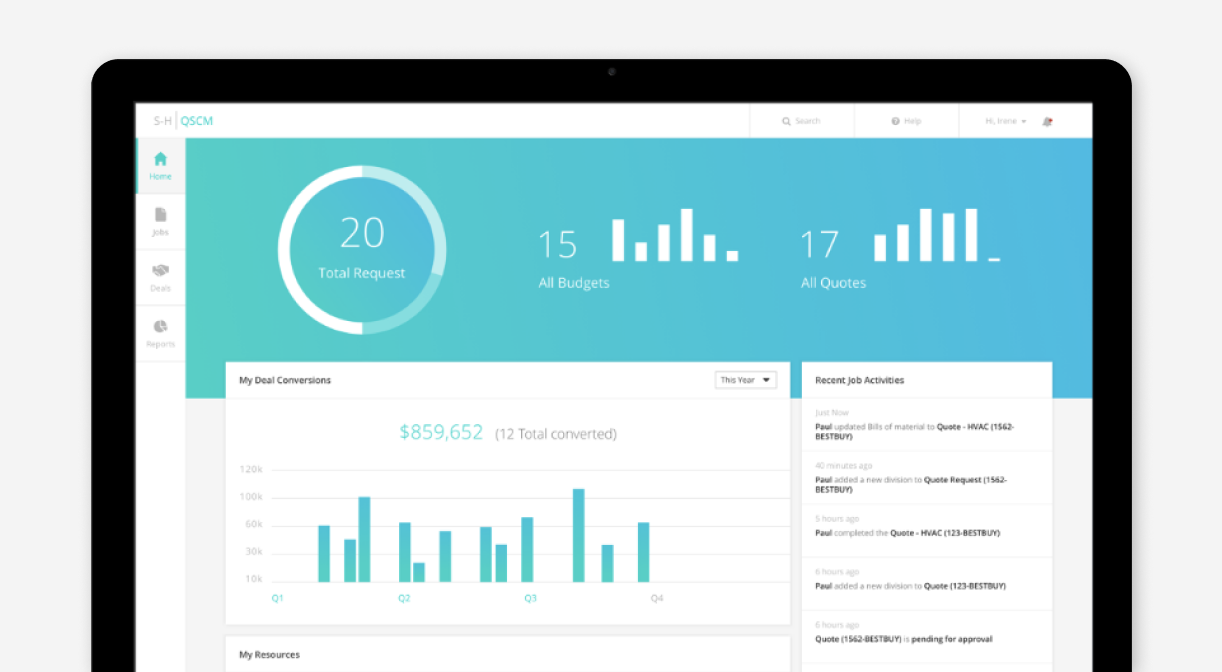 DOOR3 is a leading B2B software development agency specializing in powering businesses like yours with custom software solutions. With our expertise and dedication, we are committed to delivering tailored software that precisely meets your unique needs and propels your business to new heights.

Through our work on the forefront of B2B software development, we understand that off-the-shelf solutions often fall short when it comes to addressing the specific challenges faced by businesses in the B2B landscape. That's why we offer a comprehensive range of services, all geared towards developing software that is designed exclusively for your organization.

Our team of experienced developers, designers, and industry experts work closely with you to gain a deep understanding of your business objectives and processes. We collaborate with you every step of the way, from conceptualization to deployment, ensuring that the end result aligns perfectly with your vision and goals. What sets us apart from any other B2B software development company is our unwavering commitment to excellence. As a B2B software development agency, we strive for nothing less than the highest quality in our deliverables, adhering to industry best practices and employing the latest technologies. Our focus on precision and attention to detail ensures that your custom software solution not only meets your immediate requirements but also remains scalable and adaptable for future growth.

Partner with us, and experience the power of bespoke B2B software development services and solutions that empower your business to thrive in today's competitive landscape. Let us be the driving force behind your success, helping you overcome challenges, seize opportunities, and achieve your business objectives. Get in touch with our leading development agency today and unlock your business's true potential.
Stay ahead in the B2B market with custom software solutions
Streamlined B2B operations

As a leading B2B software development agency, our solutions are designed to optimize and streamline your B2B operations. We understand the complexities involved in B2B transactions, such as managing orders, inventory, invoicing, and supply chain processes. By leveraging our solutions, you can automate and integrate these processes, reducing manual effort, enhancing accuracy, and improving overall efficiency.

Enhanced B2B customer experience

We prioritize enhancing the B2B customer experience through our B2B web application development. Our user-friendly interfaces, personalized dashboards, and self-service portals enable your B2B customers to access information, place orders, track shipments, and manage their accounts effortlessly. By providing a seamless and intuitive experience, you can strengthen customer loyalty and gain a competitive advantage.

Customized pricing and contract management

As any experienced B2B software development agency knows, transactions often involve complex pricing structures and contract negotiations. DOOR3's software solutions enable you to manage customized pricing models, automate contract creation and management, track pricing agreements, and ensure compliance. This streamlines your pricing processes, reduces errors, and improves profitability.

Secure and compliant B2B transactions

B2B transactions involve sensitive information and strict compliance requirements. As a leading B2B software development agency, we prioritize security, ensuring that data is protected during transmission and storage. We adhere to industry best practices and comply with relevant regulations, giving you peace of mind and maintaining the trust of your B2B partners.

Seamless integration with B2B systems

We understand the importance of integrating with various B2B systems such as ERPs, CRMs, and procurement platforms. Our software solutions are designed to seamlessly integrate with these systems, enabling smooth data synchronization, automated workflows, and efficient information exchange between your organization and your B2B partners.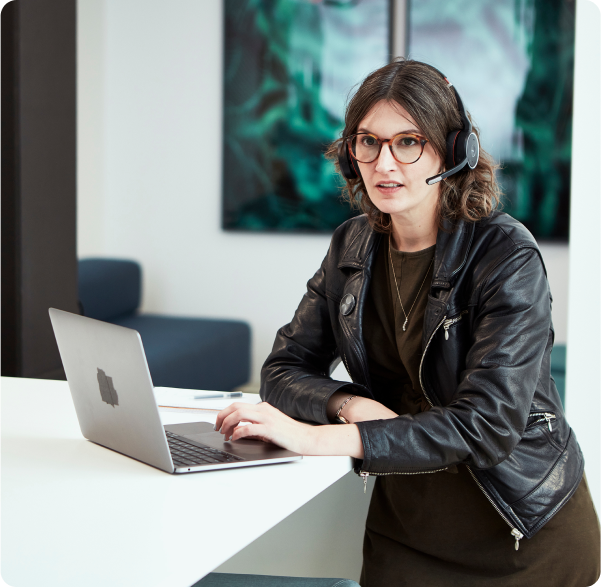 Why partner with DOOR3 for your B2B software development needs
Expertise in B2B software development

As B2B software sales development specialists, we at DOOR3 are exclusively focused on serving the unique needs of B2B businesses. Our deep understanding of the B2B landscape allows us to deliver tailored solutions that address your specific challenges and drive your business forward.

Customized solutions for your business

We take a collaborative approach to B2B custom software development, working closely with you to understand your business objectives, processes, and unique requirements. Our team of skilled developers and industry experts then designs and develops customized software solutions that align with your goals, ensuring a perfect fit for your B2B operations.

Emphasis on user experience

We believe that great software should not only be functional but also intuitive and user-friendly. Our team of designers and UX experts meticulously crafts interfaces that provide a seamless and engaging experience for your B2B users, enhancing their productivity and satisfaction.

Agile development methodology

We embrace an agile development approach, allowing us to deliver results in a timely manner while maintaining flexibility to adapt to changing requirements. Our iterative B2B custom software development process ensures regular feedback loops, transparency, and the ability to prioritize features based on your evolving needs.

Quality assurance and support

As a trusted B2B software development agency, we are committed to delivering top-quality software solutions. Our rigorous quality assurance processes and testing methodologies ensure that your software performs reliably, is secure, and meets the highest industry standards. Additionally, our dedicated support team is available to assist you post-launch, providing ongoing maintenance, updates, and prompt assistance whenever needed, a space where other B2B software development agency competitors fall short.

Confidentiality and data security

With over 20 years of experience as a top B2B software development agency, we recognize the importance of safeguarding your sensitive business information. Our strict confidentiality measures and robust data security practices ensure the protection of your data throughout the development process and beyond, giving you peace of mind.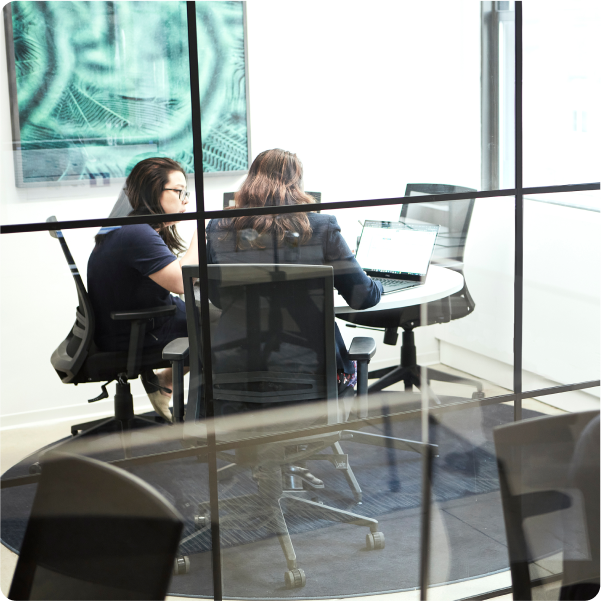 Driving business success: real-world case studies from our B2B software development agency
We have a proven track record of being a world-class B2B software development agency that caters to the unique needs of your business. Our results-driven approach ensures that the software we develop aligns perfectly with your business goals and drives tangible results.
"You can't go wrong with DOOR3. They've got a wide range of knowledge based on the products that they've created, so they'll be able to take any idea and run with it."
CFO,
LoneStar Meter Solutions
Seamless B2B workflows: empowering operations with custom software development
1

B2B industry analysis and research

As an established B2B software development agency, we conduct in-depth analysis and research specific to the industry. We examine industry trends, market dynamics, and competitors to gain a comprehensive understanding of your B2B landscape. This analysis helps us identify unique challenges and opportunities that will shape our specific B2B application development solution.

2

B2B workflow mapping and requirements gathering

As a premier B2B software development agency, we collaborate closely with your team to map out the intricate workflows and processes within your B2B operations. Our B2B software development experts work with you to gather detailed requirements that address the specific needs of B2B transactions, such as order management, supply chain logistics, pricing models, contract management, and integration with third-party systems.

3

Customization for B2B complexity and scalability

We specialize in B2B software development services and solutions that cater to the complexities of the industry. The DOOR3 B2B software development agency team focuses on building scalable and flexible software that can accommodate the unique demands of your operations, such as handling large volumes of data, managing multiple user roles, facilitating complex pricing structures, and enabling seamless integration with B2B platforms.

4

Integration with B2B systems and technologies

As a B2B software development agency with over twenty years of experience, we recognize the importance of integrating your B2B software solution with existing systems and technologies commonly used in the B2B industry. Whether it's integrating with ERPs, CRMs, procurement platforms, or industry-specific tools, our development team ensures smooth data exchange, streamlined processes, and optimized collaboration across your B2B ecosystem.
Our B2B software development services and solutions
B2B custom software development

We specialize in developing tailored software solutions specifically designed for B2B businesses. Our expert development team collaborates closely with you to understand your unique requirements and deliver customized software that addresses your specific challenges and drives growth.

B2B system integration

We excel in integrating diverse B2B systems, such as ERPs, CRMs, supply chain management, and eCommerce platforms. Our integration solutions streamline your B2B operations, ensuring seamless data exchange, improved collaboration, and enhanced efficiency across your entire business ecosystem.

B2B workflow automation

Our B2B software development services include automating complex workflows to eliminate manual tasks and increase productivity. We identify opportunities to automate repetitive processes, order management, contract generation, invoicing, and other critical B2B activities, allowing you to focus on strategic initiatives.

B2B data analytics and reporting

We help you unlock the power of your B2B data through advanced analytics and reporting capabilities. Our solutions enable you to gain valuable insights into customer behavior, market trends, inventory management, and sales performance, empowering data-driven decision-making for your B2B business.

B2B consultancy and strategy

Our experienced consultants provide strategic guidance and expertise to optimize your B2B software development initiatives. We offer consultancy services to analyze your business processes, identify areas for improvement, and recommend innovative solutions to enhance your competitive edge in the B2B market.

B2B support and maintenance

We provide comprehensive support and maintenance services to ensure the smooth operation of your B2B software solutions. Our dedicated support team is available to address any issues, perform regular updates, and implement enhancements, allowing you to focus on your core business while we take care of your software's performance and reliability.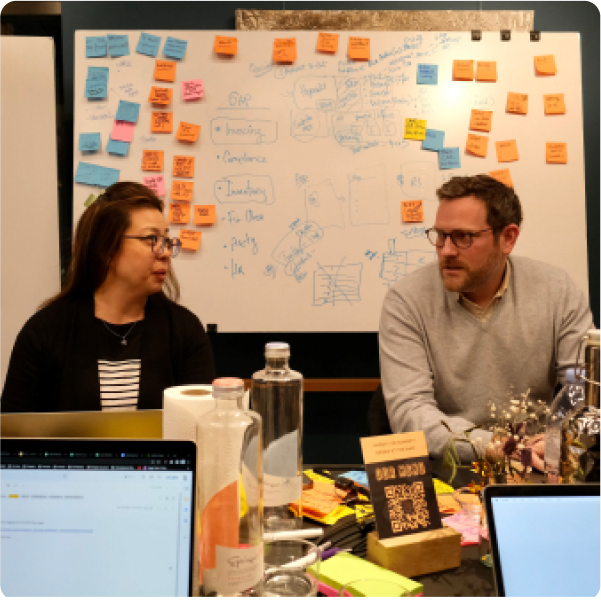 Need more help?
Customized Solutions to Drive Success

Discover the Possibilities with a Free Quote
Unleash the Potential of Your Project

Share Your Requirements with Us
Delivering B2B software development excellence: the trusted choice of global industry leaders
Employing advanced techniques for B2B business success 
Data analytics and business intelligence

We employ advanced data analytics techniques and business intelligence tools to extract valuable insights from B2B data, enabling businesses to make informed decisions, identify trends, and optimize their operations.

User-centered design

We place user experience and user-centered design principles at the center of our B2B software development agency to create intuitive and user-friendly interfaces for B2B software development solutions, ensuring optimal usability and satisfaction for end-users.

Machine learning and artificial intelligence (AI)

As a cutting-edge B2B software development agency, we harness the power of machine learning and AI algorithms to automate processes, analyze large datasets, and provide intelligent insights for B2B decision-making, enabling businesses to gain a competitive edge.

Robotic process automation (RPA)

We employ RPA technologies to automate repetitive and rule-based tasks within B2B workflows, reducing errors, improving efficiency, and freeing up valuable human resources for more strategic endeavors.

DevOps practices

As an innovative B2B software development agency, we adopt DevOps practices from day one, fostering collaboration, agility, and continuous delivery in B2B software development. Our approach combines development and operations teams, automates processes, and promotes faster, more reliable software releases.

Containerization and microservices

We utilize containerization technologies, such as Docker, and microservices architecture to break down complex B2B software systems into smaller, independent components, facilitating scalability, flexibility, and easier deployment.

API-first development

We adopt an API-first approach, designing software solutions with well-defined and easily accessible APIs. This enables seamless integration with third-party systems, enhances interoperability, and fosters ecosystem collaboration.

Cloud-native development

As a thoroughly modern B2B software development agency, we embrace cloud-native development principles, leveraging cloud platforms and services to build scalable, resilient, and highly available B2B software solutions that can seamlessly adapt to changing business needs.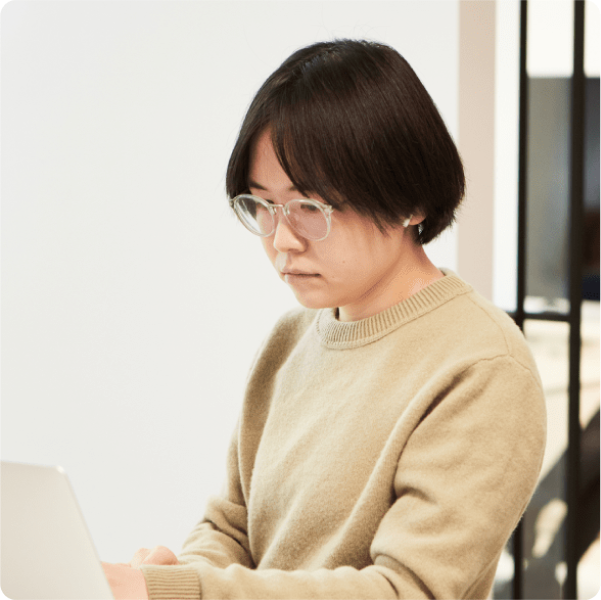 B2B software development use cases for industry leaders
Supply chain management

As a leading B2B software development company, we deliver solutions that streamline supply chain operations, track inventory, optimize logistics, and facilitate seamless collaboration among suppliers, manufacturers, and distributors.

eCommerce integration

Create B2B software solutions that integrate with eCommerce platforms, enabling businesses to manage online catalogs, automate order processing, facilitate secure transactions, and enhance the overall B2B buying experience.

Customer relationship management (CRM)

Build B2B CRM software solutions that centralize customer data, track interactions, manage leads and opportunities, and provide a comprehensive view of customer relationships to drive sales and improve customer satisfaction.

Enterprise resource planning (ERP)

Develop robust B2B ERP systems that consolidate and automate key business processes, including finance, inventory management, HR, and procurement, to enhance operational efficiency and facilitate data-driven decision-making.

Business intelligence and analytics

Create B2B software solutions with advanced analytics capabilities, enabling businesses to extract actionable insights from large datasets, monitor key performance indicators, and make data-driven decisions for improved business outcomes.

Collaborative project management

Develop collaborative project management tools that facilitate real-time communication, task tracking, document sharing, and progress monitoring, empowering teams to efficiently manage B2B projects and deliver results.

Vendor management systems (VMS)

Build B2B software solutions that automate vendor onboarding, performance tracking, contract management, and invoicing, enhancing transparency and efficiency in vendor relationships.

Sales and order management

Work with a B2B software development agency and create solutions that streamline sales processes, automate quoting and pricing, manage complex product configurations, and enable efficient order fulfillment, ultimately boosting sales productivity and customer satisfaction

Compliance and regulatory solutions

Develop B2B software solutions that ensure compliance with industry-specific regulations, data security standards, and privacy requirements, helping businesses mitigate risks and maintain regulatory compliance.

Partner and channel management

Build B2B software development solutions that enable effective management of partner relationships, including partner onboarding, lead distribution, deal registration, and performance tracking, fostering successful collaborations and channel growth.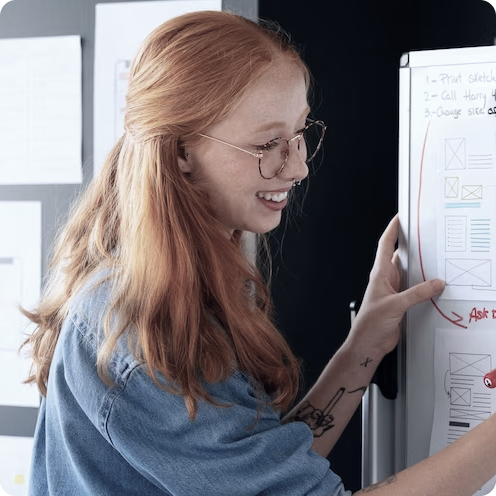 Integration capabilities with our B2B software development services and solutions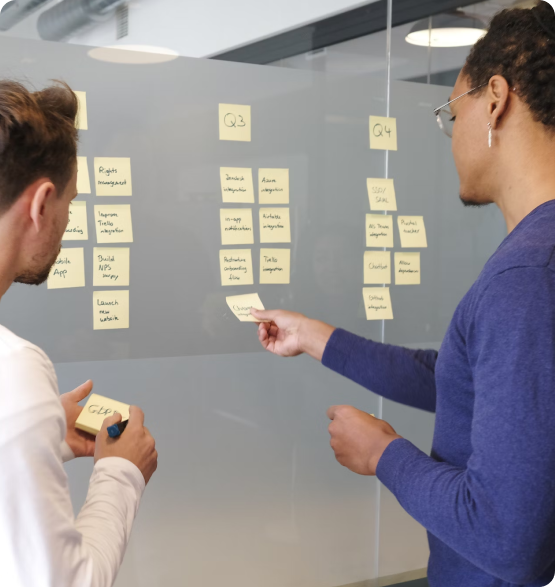 API integration

Seamlessly integrate B2B software solutions with external systems, applications, and services through robust API integration capabilities, enabling data exchange, interoperability, and enhanced functionality.

Third-party software integration

Integrate B2B software solutions with popular third-party software platforms and tools, such as CRM systems, ERP systems, marketing automation tools, payment gateways, and more, to create a cohesive and unified ecosystem.

eCommerce platform integration

Connect B2B software solutions with eCommerce platforms, such as Magento, Shopify, or WooCommerce, to enable seamless order processing, inventory synchronization, pricing management, and customer data synchronization.

Legacy system integration

Integrate B2B software solutions with existing legacy systems, ensuring compatibility, data migration, and interoperability, while modernizing and enhancing the capabilities of the overall IT infrastructure.

IoT device integration

Integrate B2B software solutions with IoT devices and sensors, enabling data collection, monitoring, and automation in various B2B contexts, such as supply chain management or asset tracking.
Deliverables offered by our B2B software development services and solutions
Empower growth with scalable architecture

As an experienced B2B software development agency, we create solutions on scalable architectures that adapt to your evolving needs. This ensures your software can effortlessly accommodate business growth, handle increasing data volumes, and scale alongside your success.

Intuitive interfaces for effortless user experience

The core of our B2B web application development is user-centric design and featuring intuitive interfaces that make interacting with your software a breeze. Our focus on usability, seamless navigation, and visually appealing aesthetics ensures that users can fully leverage the power of the software without any hassle.

Streamlined integration for enhanced efficiency

Our integration services seamlessly connect your B2B software with other systems, applications, and platforms. By facilitating data synchronization, workflow automation, and streamlined processes, we help optimize your business operations and drive efficiency.

Robust security

As a leading B2B software development agency, we understand the importance of protecting your valuable business data. That's why we implement stringent security measures, including data encryption, multi-level user access controls, and regular vulnerability assessments, ensuring the highest level of confidentiality and integrity for your software.

Partnering for success

Our ultimate goal is your satisfaction and success. We foster collaborative relationships, working closely with you throughout the development process. By understanding your business goals, we tailor our solutions to exceed your expectations and create a foundation for long-term success.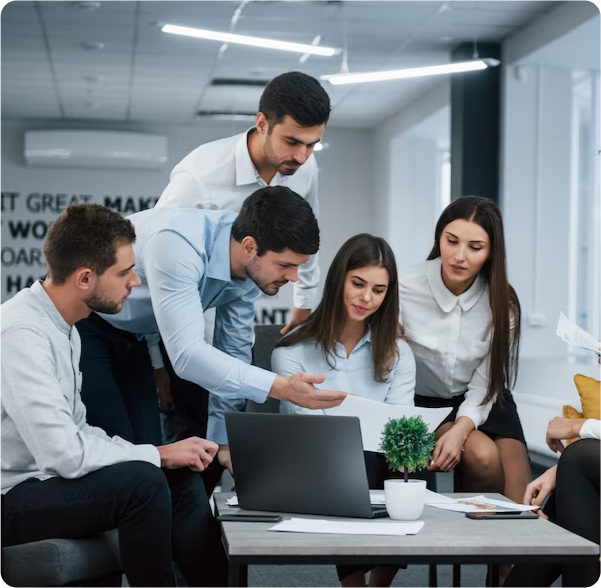 Introducing our specialized team of B2B software development consultants
At DOOR3, we have assembled a team of expert B2B software consultants who are driven to empower businesses like yours. With their deep industry knowledge, technical prowess, and a commitment to innovation, our consultants are ready to guide you towards unparalleled success. Get to know our talented team:
Alex Asianov

Founder & President

Amy Lo

Principal Consultant
Quick facts about DOOR3
Partner with DOOR3 to unlock the full potential of your B2B software solutions. Our expert team has a proven track record of delivering successful projects and helping businesses harness the power of cutting-edge technology for enhanced productivity and growth.
+

+

+

driven and talented professionals
Your questions answered
What is B2B Software development?
B2B software development refers to the process of creating and customizing software solutions specifically designed to address the needs of businesses operating in a business-to-business (B2B) environment. It involves the design, development, implementation, and maintenance of software applications or platforms that facilitate B2B interactions, transactions, and collaborations, as well as working with a B2B software development agency to get it all done.
What industries do you specialize in for B2B custom software development?
As a full-service B2B software development agency, we cater to a wide range of industries, including but not limited to healthcare, finance, manufacturing, logistics, technology, and professional services. Our expertise extends across diverse B2B sectors, allowing us to understand the unique challenges and requirements of each industry.
How do you ensure the security of our B2B software solutions?
Security is a top priority as a B2B software development agency. We employ robust security measures and best practices to safeguard your B2B software solutions. This includes encryption protocols, authentication mechanisms, regular security audits, and compliance with industry standards to protect your sensitive data and ensure regulatory compliance.
What is your approach to project management during B2B software development?
As an innovative B2B software development agency, we follow an agile project management approach, which promotes flexibility, collaboration, and iterative development. Our project managers work closely with you to understand your business goals, set realistic timelines, and ensure transparent communication throughout the development process.
Can you integrate our existing B2B systems with the new software solutions?
Absolutely! We specialize in seamless system integration. Our B2B software development team has extensive experience in integrating new software solutions with existing B2B systems, such as CRM platforms, ERP systems, inventory management systems, and more. We ensure smooth data flow and interoperability to enhance operational efficiency.
How long does it typically take to develop a custom B2B software solution?
The timeline for B2B software development varies depending on the complexity of the project, specific requirements, and scope. During the initial consultation, we assess your needs and provide you with an estimated timeline. We are committed to delivering high-quality solutions within agreed-upon deadlines.
Do you offer post-development support and maintenance for B2B software solutions?
Yes, we provide comprehensive post-development support and maintenance services. Our B2B custom software development team is available to address any issues, provide updates, and make enhancements to your B2B software solutions as needed. We offer various support plans tailored to your specific requirements.
How do I get started with DOOR3 for B2B software development services?
Bringing DOOR3 on as your B2B software development agency is simple! Reach out to our team through our website contact form directly. We'll schedule a consultation to discuss your B2B software development needs, assess the scope of the project, and provide you with tailored solutions to empower your business.
Achieve your business goals with a leading B2B software development agency