Clutch Hails DOOR3 as a Top Developer in New York for the 2021 Leader Awards
09.07.2021
Businesses of every size and every industry have begun to recognize the importance of having bespoke software at the center of their digital strategies. Leveraging a technology, after all, has shown a great many benefits that ultimately lead to savings and greater profitability.
Gearing for a good ROI begins with knowing how to make technology work for you. We at DOOR3 help you identify what gaps are present within your internal processes and which tasks can be automated.
Our experienced UX designers can help you with their user experience design consultancy by building out tools, ranging from the simple to the complex, that not only transform the way you conduct business but also revolutionize how you deliver value to your customers!
We've been at it for years and have proudly played a hand in the continuing success of our clients — so much so that DOOR3 has garnered a spot on Clutch's latest list of Top Development Agencies in New York City and the New York state!
"We are very pleased to be honored as a 2021 Clutch Leader."
— Jonathan Blessing, CEO
Clutch is a global B2B ratings and reviews platform that, every year, rounds up the top-rated service providers on their website. Companies like ourselves that have proven to be exemplary in terms of industry skill and customer interaction become eligible for the yearly Leader Award.
Check out some of our many client testimonials on the platform: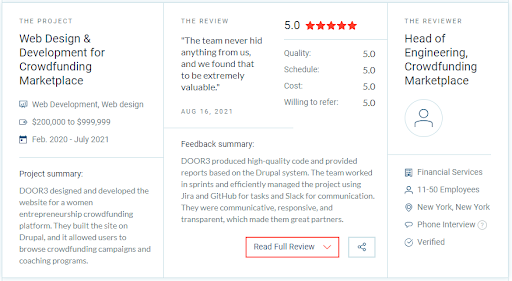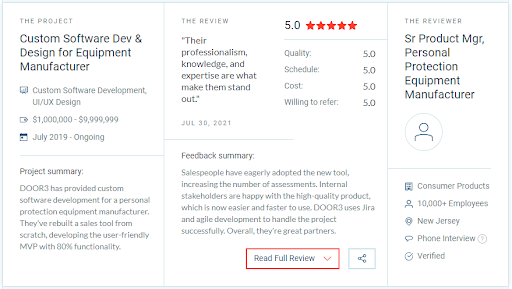 We, of course, acknowledge and thank our clients, without whose honest feedback we wouldn't have secured such a distinction. Rest assured, we will continue to provide high-level services and development support. Your growth is as much our own!
Transform your business today! Visit our website to learn more.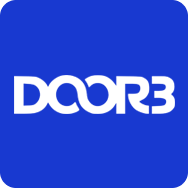 Need more help?
Talk to a UX expert
Discover the Power of Seamless Interactions
Use our price calculator
Let us help you enhance your user experience