Does Your Business Need a Responsive Design Website?
04.10.2013
A Responsive design website presents a similar user experience to all visitors, regardless of how the site is accessed (tablet, smartphone, desktop, etc.).
User experience is at the forefront of responsive design websites because the site conforms to the visitor's technology to present information in as clear and user-friendly a manner as possible.
5 Reasons You Need a Responsive Design Website
A recent article by Ben Heath on OrphicPixel.com asks business owners if they need a responsive design for their website. The short answer to that question, for a modern business, is yes. Heath lists five compelling reasons small businesses need responsive design.
Satisfy Your Mobile Audience
Heath writes, "Arguably, the most important reason to use responsive design website is it helps you stay connected to mobile internet users. Today, people can access your site using all types of gadgets, and if you're not taking steps to ensure your site displays properly for all devices, chances are, for many of your visitors, your site is a big FAIL."
Mobile Users Soon to Surpass Desktop
Mobile usage has already soared to a substantial percentage of all Internet traffic, and many projections have mobile usage soon surpassing traditional desktop traffic. Leaving mobile behind may soon mean leaving the majority of web traffic behind.
Responsive to Desktop Monitors Too
Responsive design website doesn't just mean responsive to smartphones and tablets as part of a mobile strategy. Heath points out, "nitor screens come in all sizes and multi-taskers are regularly resizing their windows and "snapping" two or more together to view multiple things at once. With RWD, your website displays in the best manner possible (no matter how the viewer resizes the screen), and it can re-align text and graphics to minimize side-to-side scrolling."
More Engagement = More Conversions
Quite simply, audiences with the best user experience design are the most engaged; this is one of the core principles of UX design. Responsive design is one of the more powerful tools to help provide a universally engaging experience. The most engaged visitors are the most likely to convert. Web traffic logic at its simplest.
One Design is More Affordable
One responsive design is more affordable than having separate mobile and standard web designs. Heath writes, "Generally responsive website design costs less than having separate mobile and static websites, because no matter how you slice it, maintaining multiple web properties is going to require more time and effort (think money) than having just one."
Moreover, there are other web redesign project risks that must be evaluated in order to minimize project risks associated with responsive design, which is not the only factor that matters. If you own a business and need to redesign your website into a responsive design site, contact us today!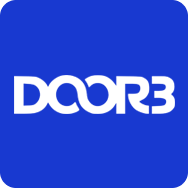 Need more help?
Talk to a UX expert
Discover the Power of Seamless Interactions
Use our price calculator
Let us help you enhance your user experience