DOOR3 raises $200,000 for Ukraine Relief Fund
01.20.2023
Within weeks of the start of the unprovoked and illegal war on Ukraine, DOOR3's CEO, Jonathan Blessing, announced the creation of a charitable fund to aid our colleagues in Ukraine: The DOOR3 Disaster Relief Fund aids our Ukrainian colleagues and their families by helping to partially replace the financial security lost to war.
DOOR3 is very proud to announce that in less than a year we've raised $200,000 to support our Ukrainian colleagues.
At the time of its creation, the need for this fund was extremely clear to Jonathan: "By bringing violence to the most vulnerable—civilians, the elderly, and children—this war tests civilization, both in Ukraine and here, in the United States. The people of Ukraine have risen to meet this test with resolve, strength, and humanity. They have shown the world what courage looks like."
DOOR3 not only shared the world's disgust towards these actions, but was also personally affected, as many of our coworkers, collaborators, and friends are Ukrainian and living in cities under attack. The founder of DOOR3, Alex Asianov, is a Ukrainian immigrant himself.
"I was born in Kyiv. I lived the first nine years of my life there;" Alex said when asked to discuss the situation.
"It just made it that much more painful to watch. I was brought up in the Soviet Union, and so I didn't make a huge distinction between Ukraine and russia growing up. So this situation is doubly tragic for me, because on the one hand, it takes a part of what I identify with and identifies it as evil. On the other hand, the Ukrainian part of me found myself not being able to go to the city that I love and to visit the friends that I've made. I found myself wondering if the streets that I remember from being a child in Ukraine will still be there."
The DOOR3 Disaster Relief Fund was created to support people in whatever ways were most useful at the time, as the ripple effects of war impacted people in a variety of ways.
Senior QA Engineer, Iaroslav Proskurnia shared the way that he utilized the fund.
"My father is a very small farmer and he didn't sell the grain he produced during the season, as our seaports are blocked and all agricultural products can't be exported. We didn't have the finances to start the sowing season. This fund allowed me to help them recover from the financial hardships of losing that crop season.
Also, since we were forced to leave our home, the place we relocated to needed repair and some equipment. The fund helped us live in more comfortable conditions with all needed home equipment to continue the work we do."
Through the solicitation of friends, clients, and a large donation from DOOR3 itself, we were able to raise $200,000 in accessible grant money for Ukranians impacted by the war. While we recognize that no amount of money can remedy the loss, it was and is important to us to bring some comfort to those affected by the war.
If there is any silver lining to such a horrible situation, it was how quickly our clients and friends jumped in to help.
"Our clients were worried about what was going on and they wanted to contribute." Tanya Babiy, Director of Kyiv Operations and People Strategy for DOOR3 said. "They wanted to support people who were being forced to relocate. They really volunteered to help, and the same goes for some former DOOR3 employees."
Many current DOOR3 employees also made their support to our Ukrainian team clear by contributing to the fund and offering whatever resources they had available. One US employee even had access to a home in Poland, which was immediately provided to employees and their families.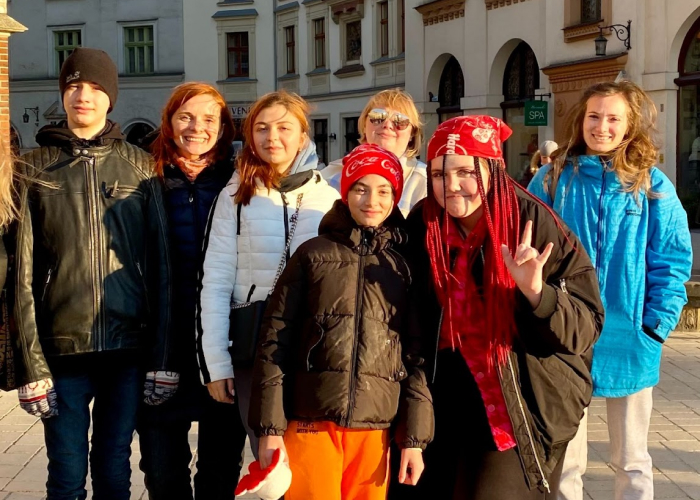 There was truly no shortage of unwavering support.
While much of the fund has been used throughout the year to support our team and their families, a portion of the fund is still being reserved for emergency incidents, such as covering medical costs for wartime casualties.
We will continue to support Ukraine.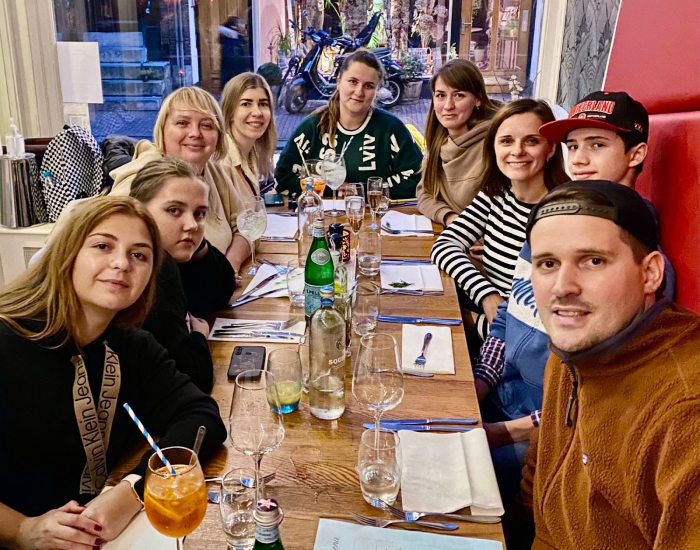 The war will continue for the foreseeable future, and DOOR3 will remain steadfast in its support of Ukraine. We have fulfilled all requests for financial support from our team, and will continue to listen to their needs as 2023 progresses. Our founder, Alex Asianov, had this to add.
"Growing up in Kyiv in the 70s, every block had a guy walking on crushes missing a leg with a haunted look in their eye. Those were World War Two veterans. This is not going to be very different. This is going to affect generations of people, and it's an absolute tragedy.
Nothing will ever be enough to fix this. Nothing can fix this. You can't get people back that have been lost. So we all need to do what we can."
Join us in providing help to our Ukrainian colleagues who are in need!
Need more help?
Talk to a UX expert
Discover the Power of Seamless Interactions
Use our price calculator
Let us help you enhance your user experience